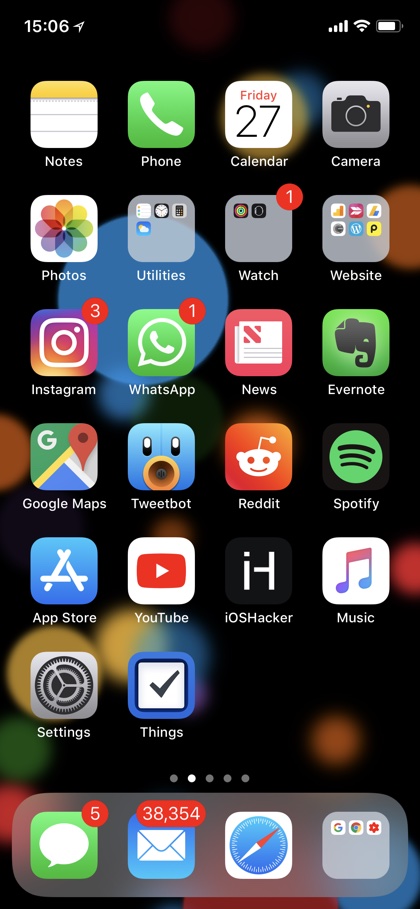 If you have tried moving a folder to your iPhone's dock, then you would know that you can't. Due to this many people believe that it is something that is not possible at all, however the opposite is true.
You can indeed put a folder in your iPhone's icon dock and easily access it from any page. In order to do so all you have to do is follow a workaround.
How to add folder to iPhone dock
In this simple tutorial we will show you how you can add a folder containing your most used applications in iOS's dock. Read on for full instructions.
First of all create a folder that contains the apps you want to place in the dock.
Now remove one app from the dock so you have fourth icon spot vacant, this is where our new folder will live.
Once the folder has been created, simply tap and hold on it, and while you are in the wiggle mode drag the folder onto the dock, and lift your finger.
This admittedly is a pretty simple tip, however many people still don't know that it is actually possible to place a folder containing multiple apps in the dock. The reason for this is iOS does not let users create a folder inside the dock, so the only way to have one is to create one on the homescreen page and then move it to the dock.
Update: In iOS 13 users have finally got the ability to create folders right on the dock. While you can still place an existing folder to the iPhone dock, you now have the ability to also create a new folder right in the dock. To create an icon on the dock simply drag and drop an app's icon to an icon that is already placed on the dock.
When you do a folder will get created and both first and second app will be added to the folder. From there on you can add more apps to this newly created dock folder and easily access it on your device.
Now that you know how to add a folder to the iPhone dock, you can put up to four different folders in the dock using the same technique.