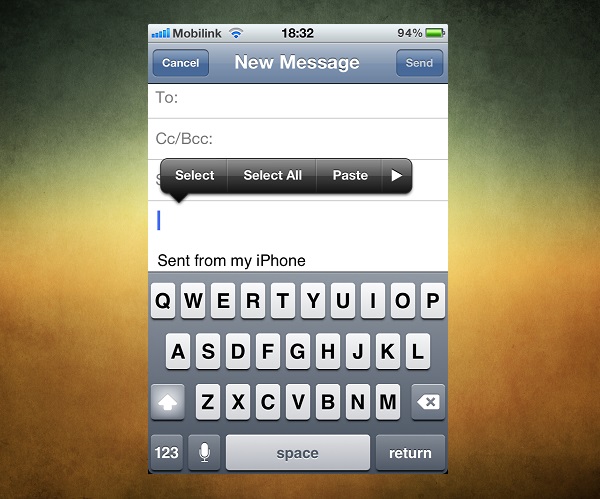 iOS is undoubtedly one of the best and easiest to use mobile operating system out there however there are a few quirks and 'artificial limitations' of this mobile software that are pretty annoying for the users. One of the limitation of iOS is that users can send no more than 5 photos via email.
In this post we will show you how you can mail more than 5 pictures from your iPhone or iPad without any extra app or tweak from Cydia. Let's get started.
Note: This trick only works on iOS 6 or above. Also works on iOS 7.
Step 1. On your iPhone or iPad launch the Photos app. Now open the folder than contains your photos and look for the pictures you want to email.
Step 2. Now tap on the 'Edit' button and select the photos you want to send in an email.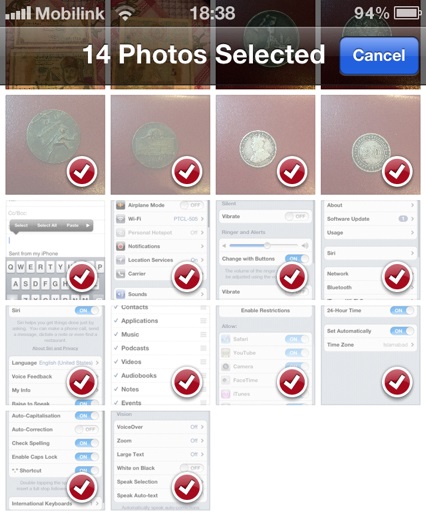 Step 3. Now tap on the 'Share' button and then tap on the 'Copy' option. Remember when you select more than 5 photos you won't get the mail option in the share menu as iOS limits sending this many photos.
Step 4. After tapping on the 'Copy' option go to the homescreen and then launch the stock mail application. You can also use any third party app such as Mailbox or Sparrow as this trick works on them too.
Step 5. Open a 'New Message' page and fill out the header information for the email including the receiver's email and topic of the mail.
Step 6. Afterwards tap and hold on the content area of the mail where you would type your message and from the pop up menu tap on 'Paste' option.
Now all of your photos no matter how many will appear on the email. Simply hit send button and the email with your images will be sent over to the recipients. Please note that the photos will not be sent as 'attachment' and will appear in the body of the email – which should not be a problem for most people.
That's it! Go ahead and give this trick a try.