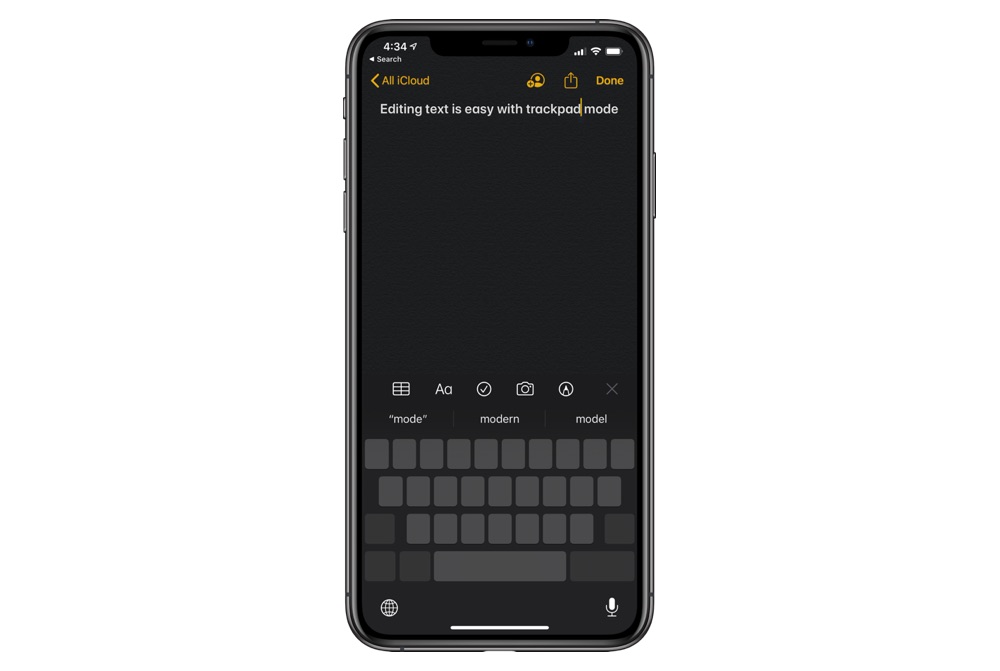 Do you miss the easy way to move typing cursor around on your new iPhone 11? If yes, then we are here to help. In this guide you will learn how to move typing cursor around when typing with the stock keyboard. In addition to latest iPhones this guide is also suitable for non-3D Touch enabled devices such as iPads.
Apple has removed 3D Touch on its latest iPhones, which means the iPhone 11, iPhone 11 Pro and iPhone 11 Pro Max now feature Haptic Touch instead. While it feels the same Haptic Touch works differently than 3D Touch. Some features such as typing cursor trackpad is also different, as users can no longer pressure tap on any key and move their finger to move it around.
Users who have upgraded from iPhone 6s or later (except iPhone XR) will miss 3D Touch as they have grown used to it over the past many years it has been the part of iPhone.
Moving the typing cursor on iPhone 11
On iPhone 11 and iPhone 11 Pro users can move the typing cursor in the following way…
When in typing mode tap and hold on the 'Space' key until you get a haptic feedback and labels from all the keys disappear. Once this happens simply move your finger around the keyboard area just the way you would on a laptop's trackpad in order to move the typing cursor around. Once you have placed it at your desired position let go of the finger and start typing again. At this point the keyboard will return to its original look and key labels will be visible again.
This feature will work anywhere you can use the stock keyboard including stock apps like Messages, Notes, Safari and most of the third-party applications.
So this is how you can conveniently move the typing cursor around on iPhone 11, iPhone 11 Pro and iPhone 11 Pro Max using iOS's trackpad mode. If you have any questions regarding this mode, then feel free to let us know in the comments section below.