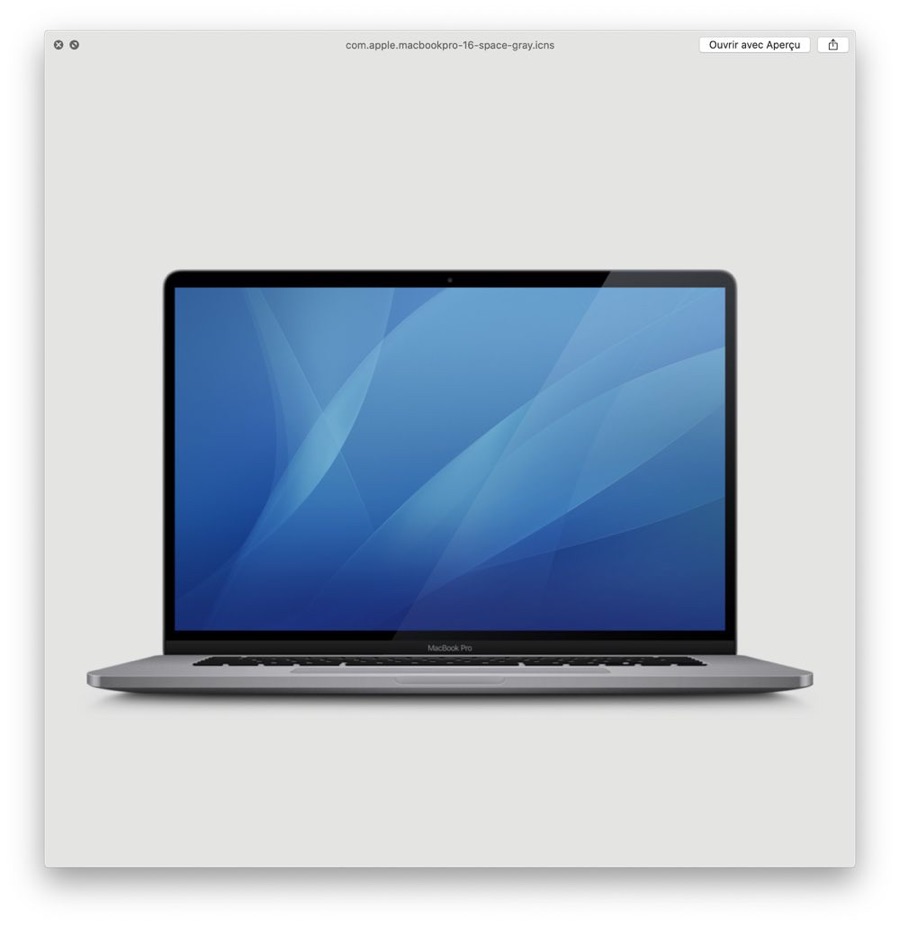 If you follow Apple news, then you are probably sick of hearing about its upcoming 16-inch MacBook Pro. We have been hearing about this particular model of MacBook Pro from many months now along with concept artists creating stunning mockups of how they imagine the device would look like.
Now it looks like the release of this said 16-inch MacBook Pro is nearing as Apple has shipped macOS 10.15.1 beta 1 with a new icon, which appears to be depicting the 16-inch MacBook Pro. Funnily this is not the only product that has been leaked by Apple in a beta release, as recently the company also included icon for the yet unreleased noise cancelling AirPods in iOS 13.2 beta.
The icon that depicts the unannounced 16-inch MacBook Pro is supposed to appear on System Preferences' Display menu screen. The icon image is available for both silver and space grey models. Another interesting thing that can be seen in the image above is that there's a physical Esc key on the left side of the Touch Bar. If this is indeed true, then this will be the first MacBook Pro to have the Touch Bar along side a physical Esc key.
As we said earlier this is certainly not the first time we are hearing about this new 16-inch MacBook Pro. Previously there have been wild rumors about this product including the claim that it will have an edge-to-edge OLED display and will have minimal bezels. Some even claimed that Apple will finally bring Face ID to the Mac with this MacBook Pro.
Perhaps more realistically there have also been rumors that Apple has prepared a new scissor mechanism keyboard that will finally replace its highly controversial butterfly keyboard, which debuted back in 2016 redesign of MacBook Pro and is found on all of its modern MacBooks.
Other rumors have also indicated that Apple will price this MacBook at $3,000, which makes sense as recently refreshed entry level 15-inch MacBook Pro starts at $2,399.
While we expect Apple to hold a media event to announce this 16-inch MacBook Pro and the noise cancelling AirPods 3 among other things, it wouldn't be unreasonable to think that it might even announce these products through a press release. Typically Apple holds its media event in October however days appear to be running out and Apple has not sent out invitations for the event yet.