If you are experiencing the issue where your iPhone's Personal Hotspot Wi-Fi won't show up on your friend's device, then we are here to help. The problem occurs when you want to share your iPhone's cellular internet with a friend. Using the Personal Hotspot feature you can share your iPhone's cellular internet with other devices, which can connect to its network using a Wi-Fi connection.
However sometimes the iPhone's Personal Hotspot Wi-Fi connection does not appear in other device's Wi-Fi search even though it is working with other iOS devices and Macs that are signed in with the same iCloud account.
Since Apple has changed the way Personal Hotspot feature works in iOS 13, this guide will help you in using the feature more effectively.
Connecting iPhone's Personal Hotspot feature to other devices
The issue is not with the iPhone or other the device you are trying to connect the internet feature with. The issue is with the way you are using the device – you are simply doing it wrong! In order to connect an iPhone's Personal Hotspot Wi-Fi you need to be at particular screens when making the connection.
The solutions to Personal Hotspot Wi-Fi not showing up on other devices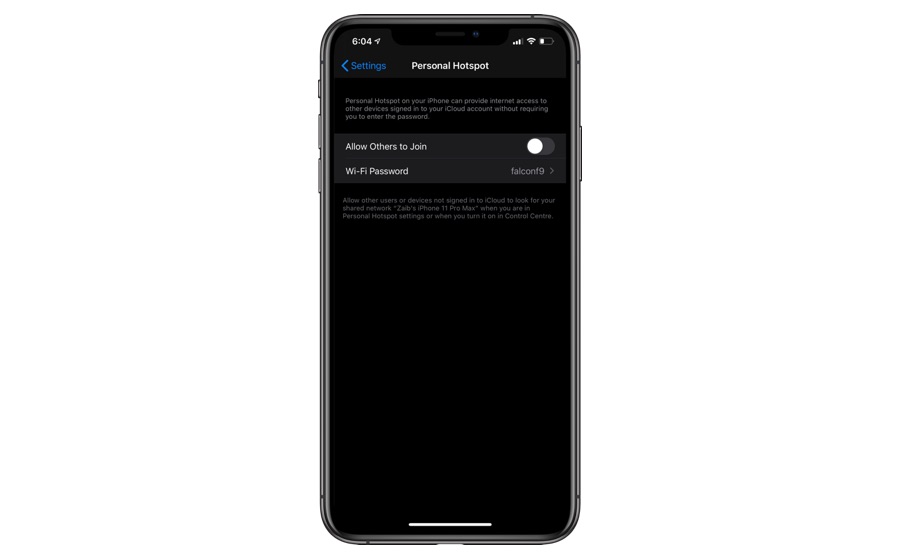 To allow other users or devices that are not signed into your iCloud account you need to be on the Personal Hotspot Settings page that is accessible at Settings -> Personal Hotspot. When this page is open your iPhone's internet should appear on any Wi-Fi capable device.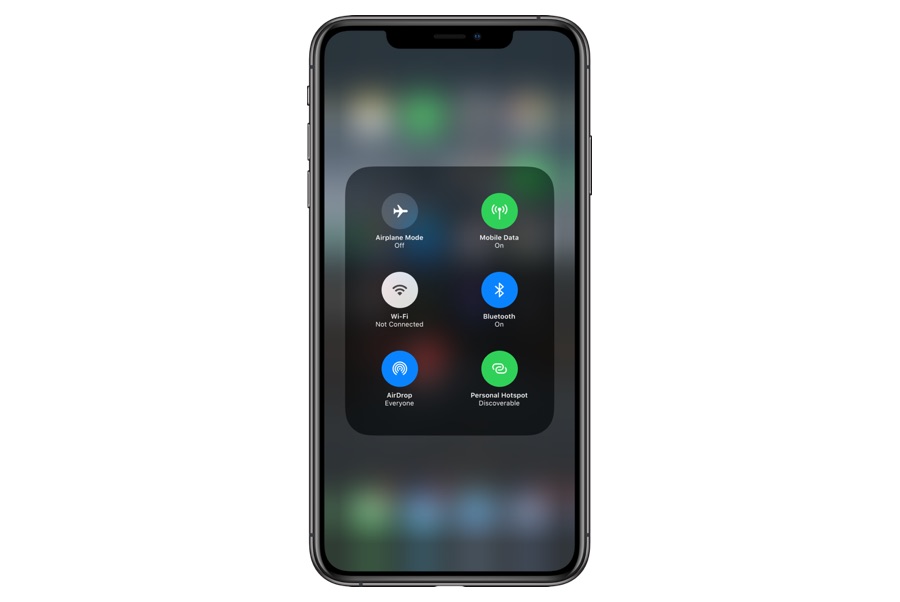 Alternatively, if the Personal Hotspot feature is disabled to begin with, you can connect to it by turning it on through the Personal Hotspot toggle. This toggle can be accessed by expanding the Wi-Fi toggle widget with a long press and then tapping on the Personal Hotspot button. When you enable the Personal Hotspot feature in this way your iPhone's Wi-Fi should start showing up on other devices and allow you to connect to it.
There you go folks, this is how you can easily connect your iPhone's Personal Hotspot Wi-Fi to other devices.
Disclosure: iOSHacker may receive a commission if you purchase products through our affiliate links. For more visit our privacy policy page.