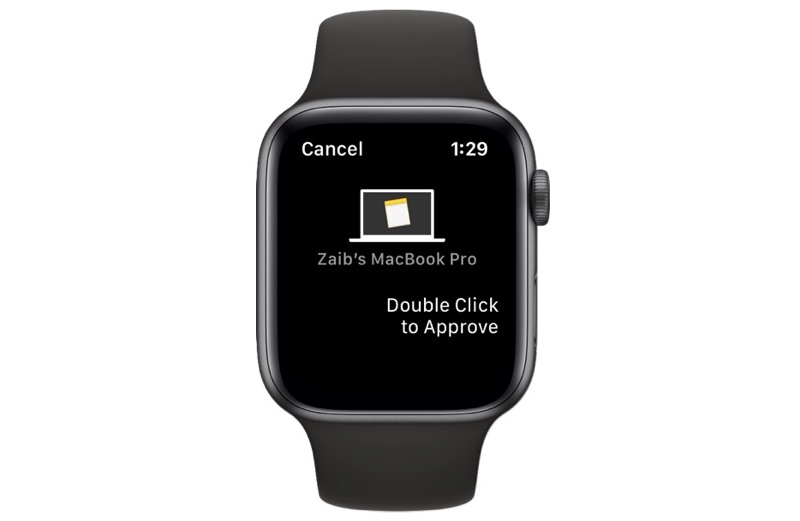 For the past several years macOS has allowed users to effortlessly unlock their Macs with their Apple Watch. When you turn on this feature, your Mac looks for your Apple Watch for authentication and then automatically unlocks as soon as you wake it up from sleep. This is a handy feature that makes it possible for Mac users to securely unlock their Macs without entering the password or putting their finger on the Touch ID sensor.
With macOS Catalina Apple has expanded Apple Watch's usefulness for the Mac users, as it now allows them to quickly unlock Mac apps and other features by authenticating with their Apple Watch. The Mac app unlocking with Apple Watch works a little differently when compared to unlocking the Mac with the Apple Watch, as with this feature users are required to double click on the Apple Watch's side button for enhanced security. The double click action is similar to the double click action that you are required to perform when making Apple Pay payments with the Apple Watch.
Some of the things you can approve or unlock with Apple Watch on Mac include approving App Store purchases, unlocking System Preferences settings, unlocking locked notes in the stock Notes app and viewing Safari passwords stored in your iCloud keychain. In addition to all this you will still be able to unlock your Mac with the Apple Watch provided it is waking up from sleep and your Apple Watch is already unlocked.
How to Unlock Mac Apps With Apple Watch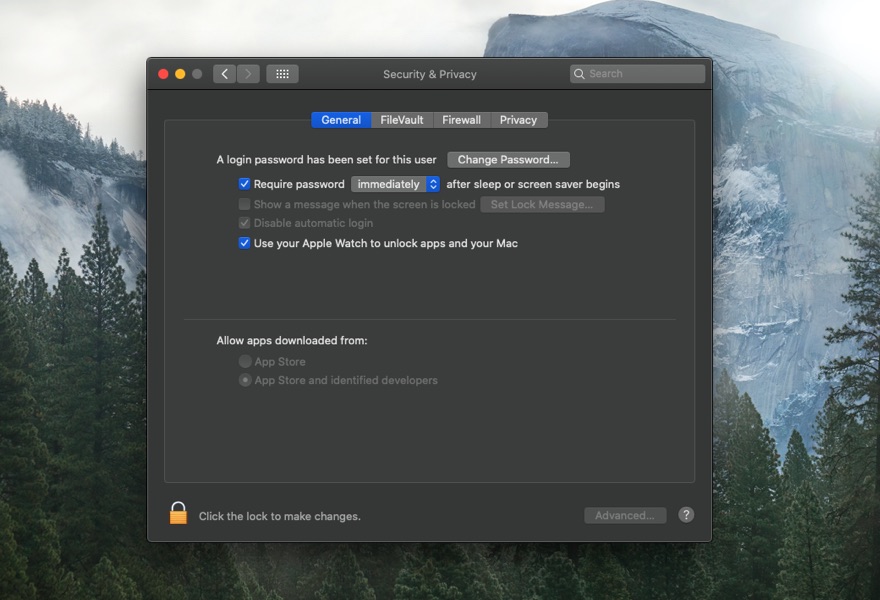 You can enable this Apple Watch security feature and unlock Mac apps with your Watch by performing these steps.
On your Mac open System Preferences.
Click on Security & Privacy and go to General tab.
Next make sure 'Use your Apple Watch to unlock apps and you Mac' option is enabled.
That's it. Now that you have enabled authenticate with Apple Watch feature you will get an option to approve an action with your Apple Watch. From now on your Mac will ask you to either authenticate through your Apple Watch by double clicking on the side button or entering the Mac's login password.
This is how you can authentication apps or unlock Mac with Apple Watch. If you have any questions regarding this feature, then feel free to let us know in the comments section below.