Kids love to play with their parent's iPhone and iPad. These devices seems to come very easy for them to use. It also seems to come very easy for children to mess up your iOS device. One of the worse things is having your apps deleted.
It can not only be a pain to re-download the deleted apps again, but in some cases, if the data isn't backed up or saved in the cloud, your data in that app can be gone too. Fortunately, there is an easy way to prevent this.
Prevent Other From Deleting Apps On Your iOS device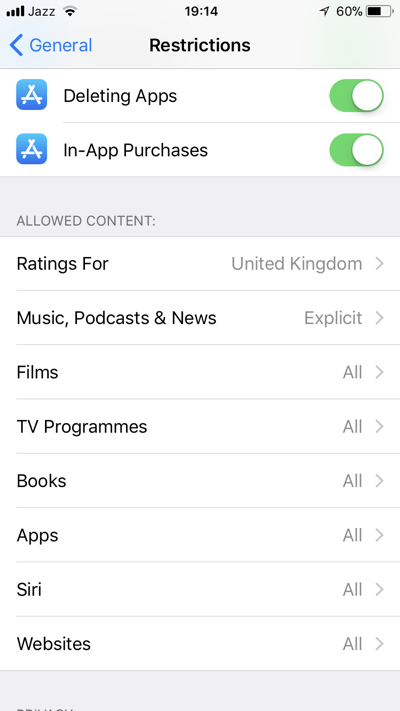 On your iOS device, open up the settings app and select "General" then "Restrictions."
If you don't have any restrictions enabled already, tap on "Enable Restrictions" at the top.
You will be asked to create a restrictions passcode. This will be required for when you want to delete apps or make other changes to restrictions later.
Once created, scroll down  and tap the "Deleting Apps" toggle so that it is set to off.
From now on, you will be able to rearrange the home screen icons, however, the "X" buttons will not be present, preventing you from deleting any apps. If you do want to delete some apps, go back into the restrictions section of settings and toggle the "Deleting Apps" toggle back on. You will need the passcode you created to access these settings. Once you deleted the apps you wanted, make sure to turn off the toggle again to prevent further deletion of apps.
Have you ever had apps deleted without your permission? Did this help? Let us know in the comments section down below!