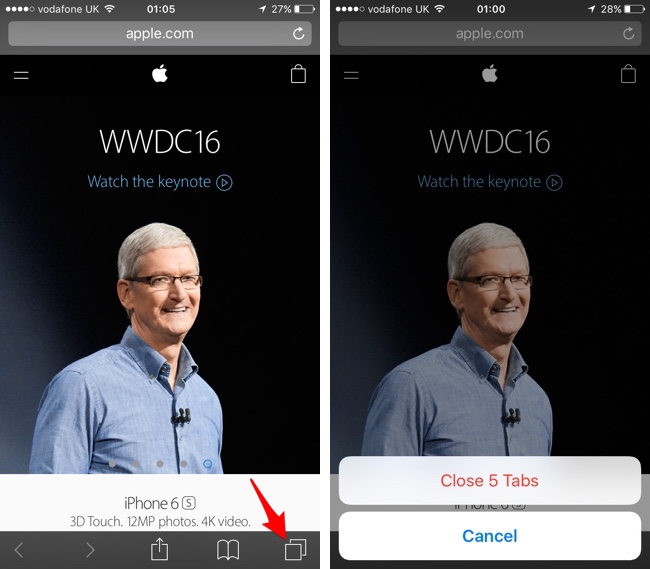 iOS 10 brings big changes to most parts of iOS, however same is not true for mobile Safari browser. The web browser app hasn't received any major new features, however Apple did add some shortcuts that will make the life of iPhone users more conveinent. Starting iOS 10 you will be able to quickly close all tabs and add a webpage to your bookmarks or reading list. All these tasks can be performed from any part of Safari without going through complicated menus.
Previously if you wanted to close all tabs you had to open the tab switcher screen and then tap on the 'Private' button. Apple has changed this as now you can access the 'Close x Tabs' button. To access the button you have to tap and hold on the tab switcher button from the bottom menu. Once you do so you will see a menu that will allow you to close all the opened tabs, including the one currently opened.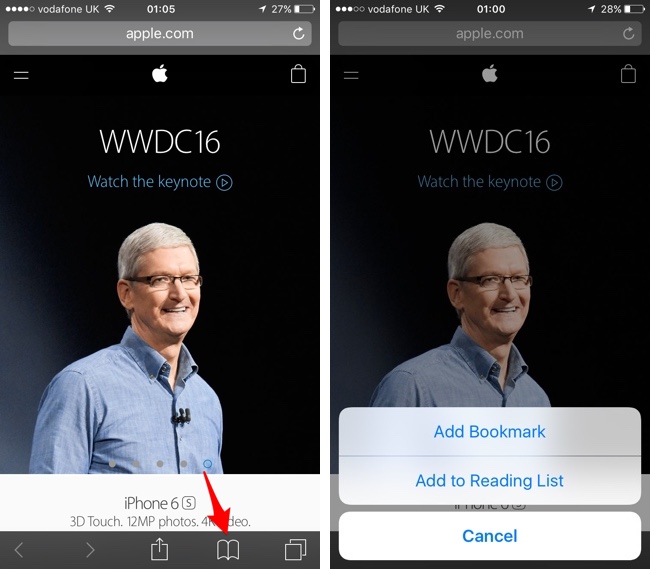 You can also add any webpage to your bookmarks or the reading list in a few simple steps. To do so, simply tap and hold on the bookmark icon from the menu. When you do so you will get a list with 'Add Bookmark' and 'Add to Reading List' buttons. Just tap on the button related to the action you want to perform and you are good to go.