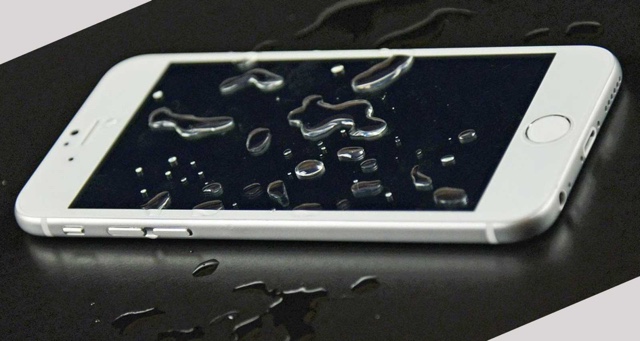 One of the worst things that can happen to an iPhone owner is when his or her device gets water damaged. To make matters worse, Apple does not provide free repairs under its limited one year warranty or even with the AppleCare Protection Plan. Even though it is easy to tell when a device has water damage, sometimes it can be complicated too, especially when you are not sure if water actually caused the problem that you are having with your iPhone. In situations like these you can take advantage of the built-in Liquid Contact Indicators that come in modern iOS devices including iPhone and iPod touch. These indicators simply turn red when the iPhone has been in contact with water or any other liquid, and they can be seen from the outside without even opening the device.
How to tell if iPhone is water damaged
The Liquid Contact Indicator or simply LCI is normally white or silver, however whenever the device comes in contact with a liquid it turns red. So if you see something red inside your device then the news is bad. So how can you check if the LCI has gone red? It depends on which device you have. Read on to find out how to tell if iPhone has water damage.
Checking Water damage for iPhone 6s, iPhone 6, iPhone 6s Plus, iPhone 6 Plus, iPhone 5s, iPhone 5 and iPhone 5c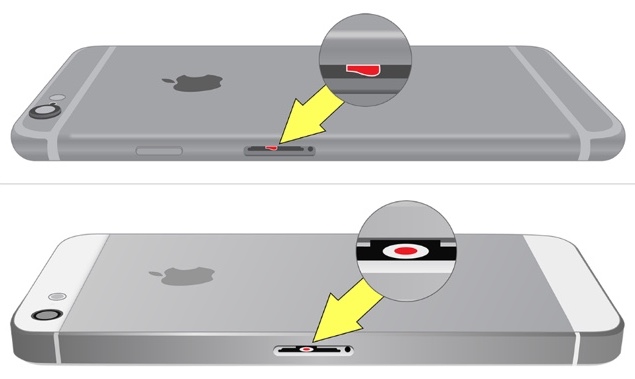 If you suspect water damage on any of these devices, then simply pull out the SIM tray and look inside. If you see a red indicator, then your device has definitely been water damaged.
Checking Water damage for iPhone 4S, iPhone 4, iPhone 3GS and iPhone 3G

If you have an older iPhone, then you can look for the LCI in the 30 pin connector port or in the headphone connector.
Original iPhone, iPod touch, iPod Nano and iPod Shuffle

For these devices the LCI is located in the headphone connector. iPod touch 5th does not have LCI indicators.
Knowing how to tell if an iPhone damage is not only useful when your device gets it but also when you are purchasing a used device and want to know if the iPhone you are purchasing isn't damaged.
Disclosure: iOSHacker may receive a commission if you purchase products through our affiliate links. For more visit our privacy policy page.