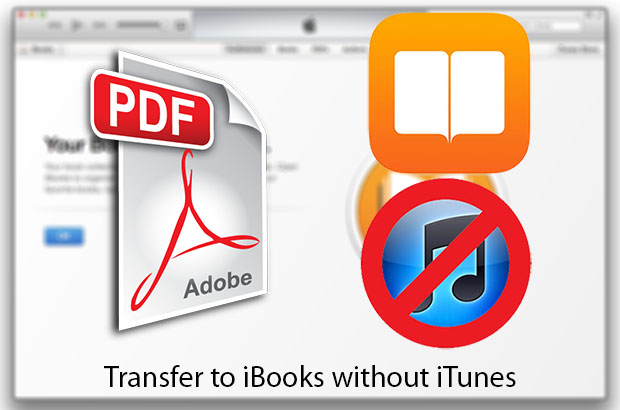 Unlike other apps iBooks is not a stock iOS app and requires users to download it from the App Store where it is available for free. Even though it is not a stock application iBooks still requires users to use iTunes if they want to transfer books or PDF files to it. This can be very annoying at times especially when you don't have your own computer available or you don't want to use iTunes for the purpose. Thankfully there are ways you can use to transfer books to iBooks app on your iPhone or iPad without using iTunes.
Bonus: As we have tested you can use both of the following methods to transfer files to other apps similar to iBooks as well including Adobe Reader, Readmill and more. Cheers!
How to transfer Epub books or PDF files to iOS iBooks without using iTunes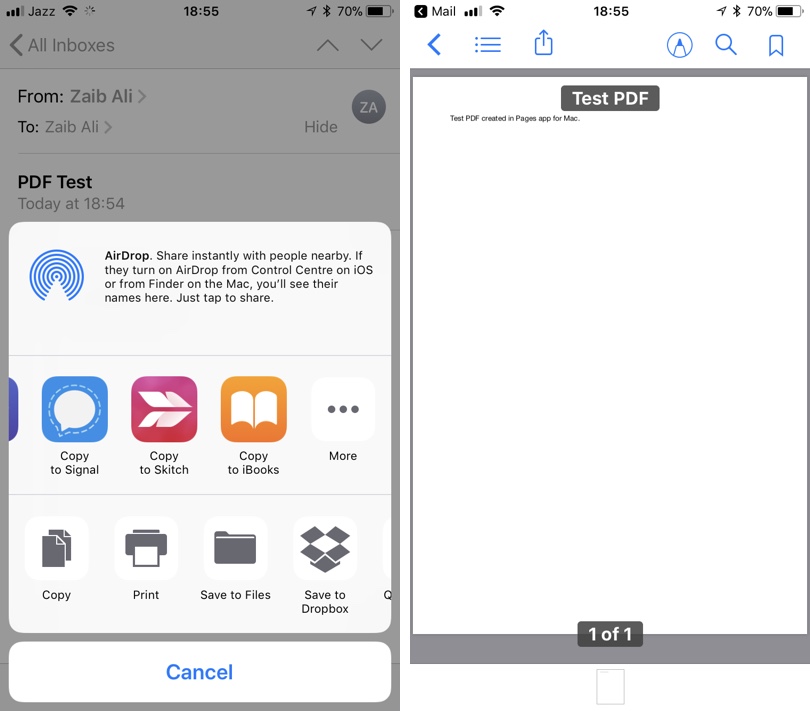 On your computer, open your mail client or email provider's website and compose a new message. Now attach the PDF file or the Epub book to the email.
Send the email to any of the account that is added in iOS's stock mail application. This also works with any third party iOS mail client.
Now open the mail app and then tap on the attachment to download it. Once it is downloaded tap on it to open. Next tap on the 'Share' button to reveal iOS's share menu.
From the menu tap on the 'Copy to iBooks' option. This will redirect you to the iBooks app where you can view the PDF or the book file. Now just tap on the 'All Books' button and you will see that your desired PDF file or Epub book is added to iBooks library.
This step is much simpler than connecting your iPhone, iPad or iPod touch to your computer and then performing multiple steps in order to transfer a PDF or book to iOS device.
How to transfer PDF or Epub books to iBooks through Dropbox (without iTunes)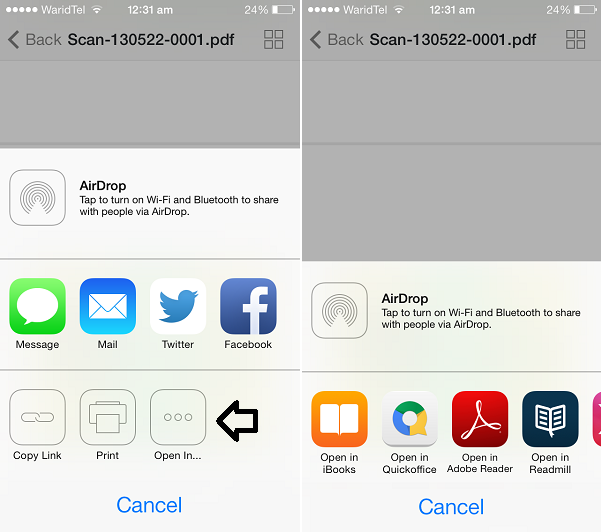 Another way of transferring to iBooks without using iTunes is through Dropbox. All you have to do is upload the file to your Dropbox account and follow rest of the steps below. Remember you will need to have Dropbox app installed on your iOS device.
After uploading the file to Dropbox launch the Dropbox app on your iPhone, iPad or iPod touch and look for the file you just uploaded.
Now open that file and then tap on the 'Share' button. Next you need to tap on the 'Open In…' button from the menu. This will open another menu with a bunch of sharing options.
From there tap on 'Open in iBooks'. This will redirect you to iBooks app where you will see the PDF or book added in the library.
That's it!
Apart from Dropbox there are several other sharing services as well that have their iOS apps. You can also try them to see if this workaround is available through them or not.
If you have any other way using which we could avoid using iTunes in order to transfer files to iBooks then let us know in the comments section below.