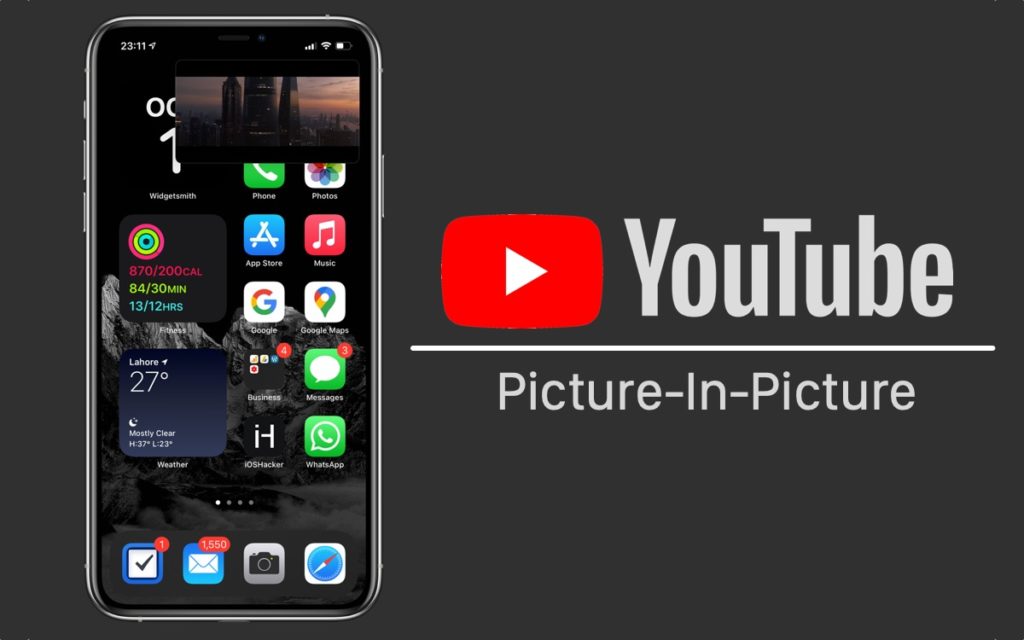 YouTube's support for iOS Picture-in-Picture mode will launch after a few months, however you can try out this feature right now.
A few months ago we reported about YouTube's plans of supporting iOS's Picture-in-Picture mode. The company said it will be offering support for this feature for all users in the US regardless of if they have YouTube Premium membership or not.
Now YouTube has started testing out the Picture-in-Picture mode, and anyone with a YouTube Premium membership and an iOS device can test out this feature. The feature will only work if you are in the US.
YouTube is currently running an experiment to test out Picture-in-Picture mode on iOS. The experiment will run until October 31st, after which the feature might become available publicly.
If you want to get ahead and try out YouTube's Picture-in-Picture on iOS, then you can follow a few simple steps.
Use YouTube Picture-in-Picture On iPhone Right Now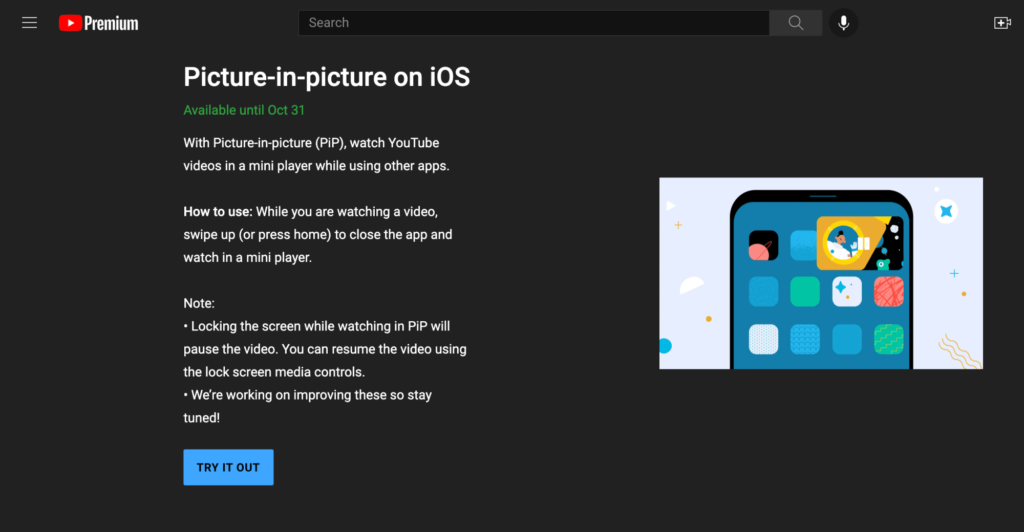 Step 1. On any device open https://youtube.com/new. Make sure you are signed into your Google Account with YouTube Premium membership.
Step 2. Now find 'Picture-In-Picture on iOS' feature and click on the 'Try It Out' button.
Step 3. Next open YouTube app on your iPhone or iPad and play any video of your choice.
Step 4. Finally swipe up or press the home button to go to the home screen of your device. The video should start playing in PiP mode.
Note: If video does not start in Picture-in-Picture mode in step 4, try deleting the YouTube app from your iPhone or iPad and reinstalling it from the App Store.
There you have it, this is how you can start using Picture-in-Picture mode on iOS right now instead of waiting for it to launch officially a few months later.
(via)