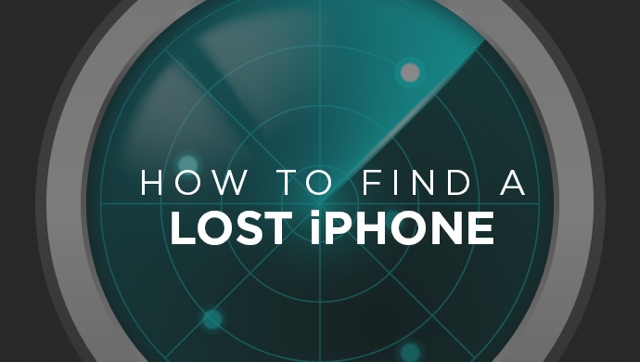 Losing your iPhone is one of the worst things that can happen to smartphone users. Although thanks to iCloud and other cloud services you don't lose most of your data, losing your device can still set you back hundreds of dollars and give you mental stress. In such an unfortunate event users usually go to iCloud.com to try and find their device's location, lock as well as remotely wipe it. They also search for advise on what they should do after they lose their iPhone. Search giant Google obviously knows this, and to help users they have set up a page that advises Google account users on what to do if they happen to lose their iPhone.
Review recent security events on Google account
Google offers a useful feature on the 'Find my Phone' section of its My Account page, which allows users to review recent security events (such as change of password) that have occurred through the device on their account. This enables users to see if there's any suspicious activity. To access this page simply sign in to your Google account, click on your profile picture from top right and then on 'My Account'. Next on the My Account page look for 'Find My Phone' option and click on it.
Use Find My iPhone
Google also recommends opening iCloud.com and using the Find My iPhone tool by Apple, which is a no-brainer. With Find My iPhone you can display a message on your iPhone, iPad or iPod touch, lock it, remotely wipe data off it and find its location on the map.
Call your phone
You should also try to call your iPhone on your mobile phone number. Alternatively, you can also try VoIP services offered by Hangouts and by Apple's own Facetime video and audio features. This is particularly useful in situations when the person who has your phone has removed the sim card, or the device didn't have one installed when it got lost.
Sign out of Google Account
While this step is unnecessary if you have locked or wiped your iPhone, if Find My iPhone was disabled on the device for some reason, you can sign out from your Google account from all apps on the device that use it. This includes all Google all properties including Search, Youtube, Gmail and others. To access the sign out button simply go to myaccount.google.com and click on 'Find My Phone' option. Select your device from the list and from the next screen click on 'Sign out on your Phone'.
Also read: How to find your iPhone without internet connection
Contact your Carrier
Google recommends that you contact your cellular service provider to get them to disable your SIM card. You can also order a new SIM card as well as ask them to redirect your incoming calls to a new number. Getting your SIM card disabled can prevent the thief from using text messages, calls or Internet from your SIM card, and use up your credit or increase your bill. They can also use your phone number for identity theft so its a good idea to get the SIM card disabled as quickly as possible.
Contact lose and found
Finally Google allows you to use Google Maps to locate nearest lost and found property office. Its worth giving a try, you might get lucky.