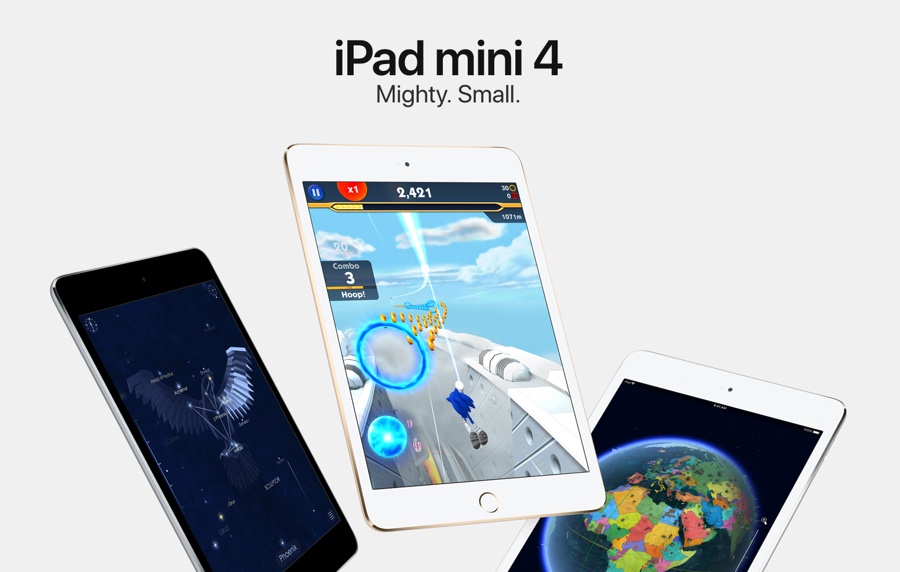 When Apple announced iPad mini back in 2012, it came as a surprise for many people. In fact when I broke the story about its existence and published detailed schematics that I had obtained from my Chinese supply chain sources a few months prior to its release, many in the Apple community dismissed them as fake. Right after its announcement iPad mini became an instant hit, especially among those who found the bigger iPad a bit too large and were looking into buying the 7 or 8-inch Android tablets.
Apple is holding an education focused event on March 27, and while it is rumored that the company will release an updated budget 9.7-inch iPad that will replace the 2017 iPad and adding Pencil support to it, it is very unlikely that it will give the same treatment to iPad mini.
After releasing the original iPad mini, in subsequent years Apple added Retina Display to the smaller tablet and continued updating its specifications until it completely stopped caring about in in 2015. Almost 6 years later since the release of the original iPad mini, Apple is selling iPad mini 4, that was released back in 2015, 3 years ago. This is not something Apple would do if the device had high demand among buyers.
In terms of how fast technology is evolving nowadays, iPad mini 4's specifications are simply outdated and buyers should stay away from buying it. Larger 9.7-inch iPad that costs $329 is a much better option for budget device buyers.
So what caused iPad mini's decline? The biggest reason that comes to mind is the rise of larger smartphones. iPad mini has a 7.9-inch display whereas the iPhone 8 Plus comes in at 5.5-inch. While there's still a difference, it isn't as big as it used to be (think iPhone 5's 4.0-inch screen size vs iPad mini's). Apple is even expected to release an even larger iPhone X Plus that can have a display around 6-inches.
So naturally those who used to buy an iPad mini are either content with their smartphone's larger display or are simply opting for a larger iPad that makes up for a better media consumption device. Those looking to do more serious things on an iPad opt for iPad Pros.
While most home users were preferring a larger iPad, the fact that Apple hasn't updated iPad mini's specs also makes it an unlikely option for students who want to carry a tablet in their backpack. The $329 9.7-inch iPad with better specs or the 10.5-inch iPad Pro with Apple Pencil support are a much better options for students.
Currently Apple is selling iPad mini 4 that comes with 128GB storage for $399 where as an LTE model is available for $529. Here's a basic spec comparison between the two devices.
| | | |
| --- | --- | --- |
| Specs | iPad mini 4 | 2017 iPad |
| Processor | 64-bit A8 | 64-bit A9 |
| RAM | 2GB | 2GB |
| Display | 2048 x 1536 Retina Display | 2048 x 1536 Retina Display |
| Size | 7.9-inch | 9.7-inch |
| iOS | iOS 11 | iOS 11 |
| Apple Pencil | No | No |
| Smart Connector | No | No |
| Camera | 8-megapixel back, HD front | 8-megapixel back, HD front |
| Touch ID | Yes | Yes |
| Price | $399 | $329 |
With 3 years having passed since any update to its specifications or design, it is safe to say that iPad mini and the smaller tablet category is dead for Apple, and that time is not far when the company discontinues it entirely. Without upgrading its internals iPad mini in its current state today will come to a point when it is no longer supported by the latest version of iOS. Right now iOS 11 supports A7 chip or later, with iOS 12 expected to drop support for A7 this year.
Anyone interested in buying a $399+ device should think about the fact that their iPad mini 4 might not get the iOS 13 update at which point the product will become obsolete. So if you are looking to buy a sub-400 dollar tablet, iPad mini 4 is not the way to go.
Buying Verdict:

Don't Buy!