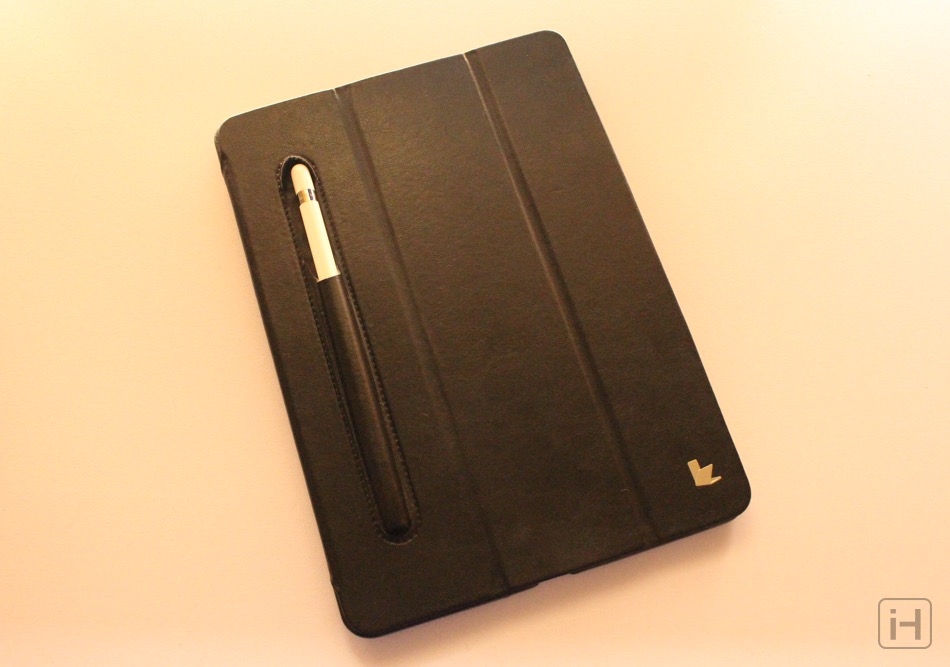 The modern iPad is thin, light and simply gorgeous. However all this beauty comes with compromises, which means your device is vulnerable to getting scratched and even breaking if it falls down. Not to mention marks that can get imprinted on it from day to day scuffs. The best to to ensure your iPad's safety whether you hate it or not is using a case on it. Thankfully there are plenty of good looking protective cases for iPad out there, which not only make sure your device stays protected but also add to its beauty by making it look unique and standout in the crowd.
Jisoncase Microfiber Leather Case for the 10.5-inch iPad Pro is one of the best inexpensive iPad cases that I have used for this device. This case looks great, has useful features and does a more than adequate job at protecting the device.
Design
Lets talk about the looks first. The microfiber leather used to make this case looks and feels premium. The high quality of the material used to build this case translates to case being thin and light, while still keeping it protected from all sides. Unlike many full body cases out there this Jisoncase Microfiber Leather case does not add much extra weight to the iPad itself, thus still making it easy to carry the device around.
Just as important as its looks are a case's protective features, and this case from Jisoncase does not fail to impress in that department. It provides an all-around protection to the device covering from front, back and sides. While the front cover protects the screen while the device is not in use, the elevated lips make sure your iPad Pro's screen never touches any flat surface preventing it from getting scratches.
Features
This case for iPad Pro is full of thoughtful features that make it worthy of your consideration. For example, it comes with a slot for Apple Pencil, that allows you to safely store the stylus right on the device. No need to buy expensive accessories from Apple to keep your Apple Watch safe. The Jisoncase Microfiber Leather case does it for you. The best thing about the Apple Pencil slot on the case is that it makes sure you never forget your Pencil or leave it behind when leaving a place. The Pencil pocket is right in front of the case always reminding you in case you forget about it.
You also get the stand functionality with this iPad case, as it has an Apple Smart Cover like folding mechanism on the front. Thanks to the hidden magnets you can make a triangle shape of the front cover and use it to place your iPad horizontally at 65° angle, allowing you to enjoy watch YouTube or Netflix with ease for long hours.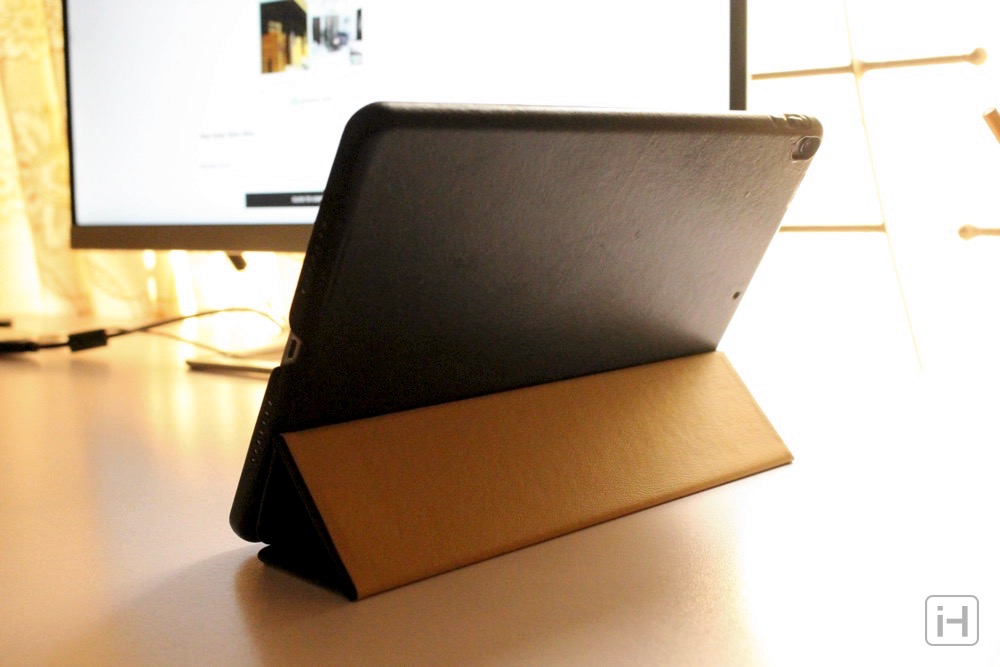 The folding cover also has another use. You can place the iPad in a lie down position with enough elevation to allow for comfortable typing on the on-screen keyboard. This is great for when you have to work on a document or email and have to type on the screen. I have personally used the iPad in this position while on a plane and it works as intended, allowing for comfortable typing experience even in most crammed of places.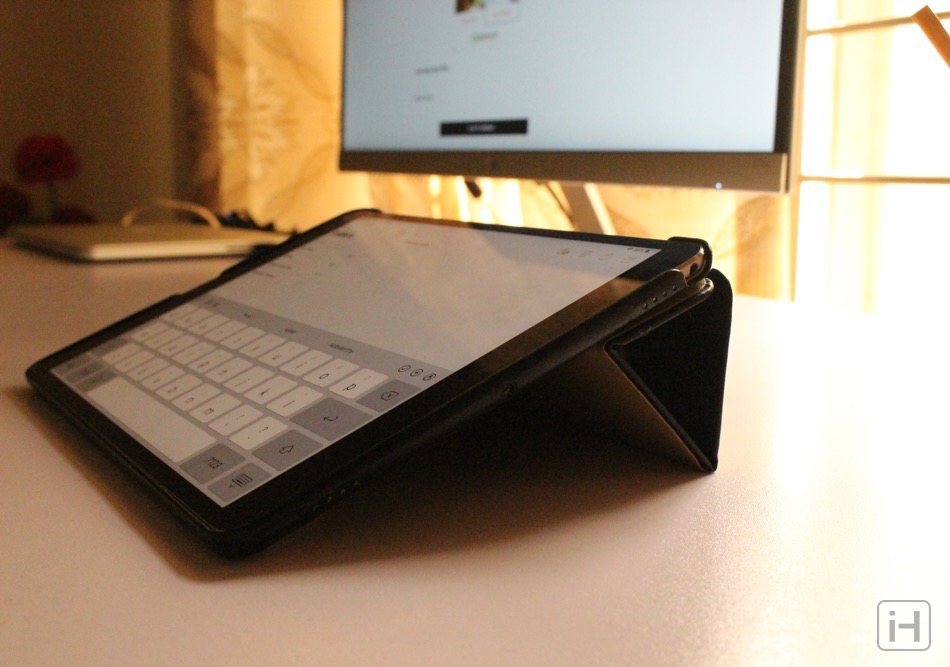 There are magnets on the front cover that keep the lid intact in its place, so you don't have to worry about the cover falling off without intention. The magnets on the front cover also provide the sleep/wake functionality when you close the cover, similar to Apple's own Smart Cover accessory.
The case has conveniently placed cut-outs for all important ports, cameras and speakers. Unlike many other cases for iPad Pro, this case has a big enough opening for the the lightning port that lets you easily plug in charging cable and other accessories to it. The case features a cut-out for the headphone jack and a large opening for the Smart Connector to allow accessory connections. While the volume and power buttons are covered, the case offers soft covers for easy and satisfactory button clicks.
Verdict
Overall I am very impressed with the quality, durability, features and looks of the Jisoncase Microfiber Leather case for iPad Pro 10.5-inch, and highly recommend it for anyone looking for a budget case to protect his or her iPad Pro. I have been using it on my iPad Pro 10.5-inch for the past several months and have zero complaints so far. There are two versions of the case that are available for purchase including a version for iPad Pro 10.5-inch and iPad 9.7-inch (2018). The case comes in brown and Schwarz colors.
Pricing and Availability
You can buy the Jisoncase Microfiber Leather case for iPad Pro for $27.67 from the official website here. It is also available on Amazon here.
Also read: Jisoncase Genuine Leather Case For iPhone X Is A Great Budget Option [Review]