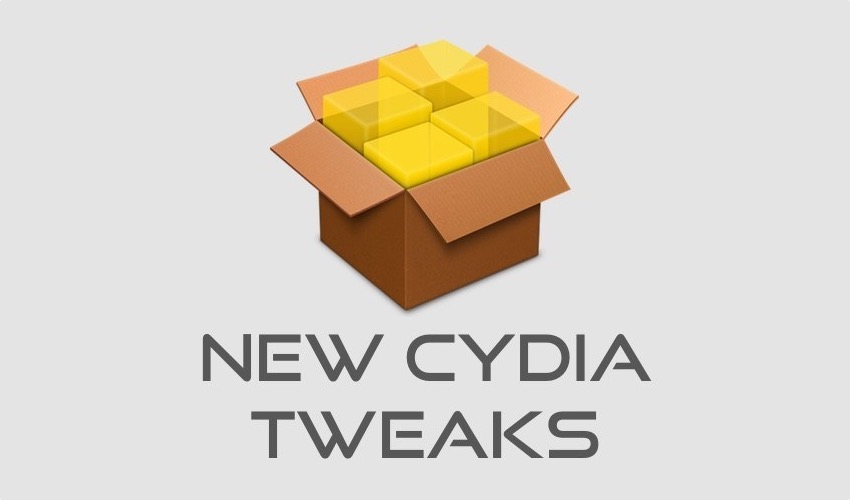 As we draw closer to iOS 12's release, the iOS 11 jailbreak scene is as active as ever. New jailbreak tweaks are being released on a daily basis, allowing us to customize our jailbroken iPhone, iPad and iPod touch in ways we can't even imagine. We always try to roundup the best Cydia releases to help you find the best tweak, and today's roundup is no different.
In this article we have featured the recently released Avertas, BetterBadges, ColorMyDock, huePhoneDialer and BlockPowerDown tweaks. Read on to learn what these awesome hacks do and how you can download them on your devices.
Avertas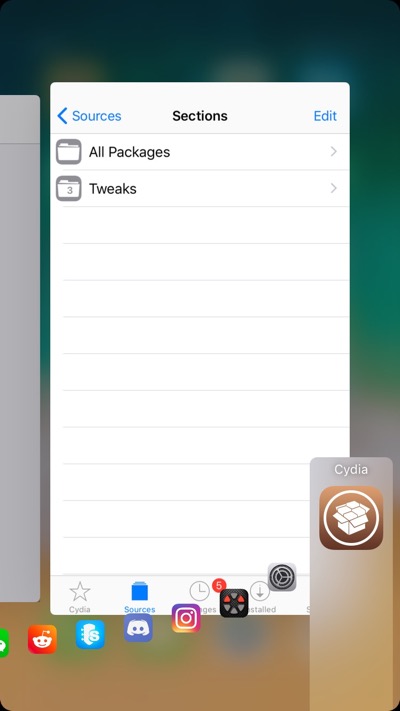 Avertas tweak adds quick switcher and hot corners to the iPhone App Switcher, which allows users to perform certain actions and quickly jump between running applications with more ease. You can pull up from bottom left corner to access quick switcher screen. With this feature, instead of swiping through the App Switcher screen to find the app you want to switch to you can simply use the hot corners feature to access an application, making the process faster and more convenient.
You can pull up from the bottom right corner of the screen to invoke hot corners feature, that lets you quickly return to the home screen or lock your device. Avertas tweak is fully compatible with iOS 11, however it does not work with iPhone X yet. You can download Avertas tweak from Cydia, where it is available for free.
BetterBadges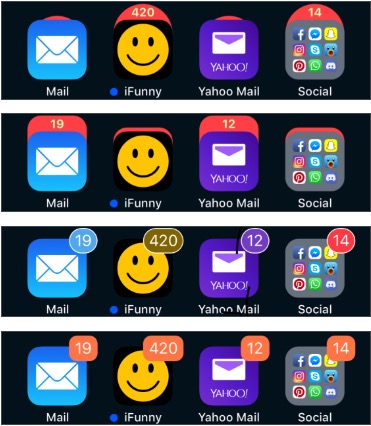 Despite their widespread presence on the home screen, we give the least importance to the look and feel of icon notification badges. If you care about how icon notification badges look and want to change their appearance, then BetterBadges tweak is your answer. With this hack you get access to a wide range of customization options including ability to change their color to match each app's icon, change text color and shape of the badge, add a border color and adding a background blur. You can download BetterBadges tweak from Cydia where it is available for free. It works with iOS 11 all the way down to iOS 7 powered devices.
ColorMyDock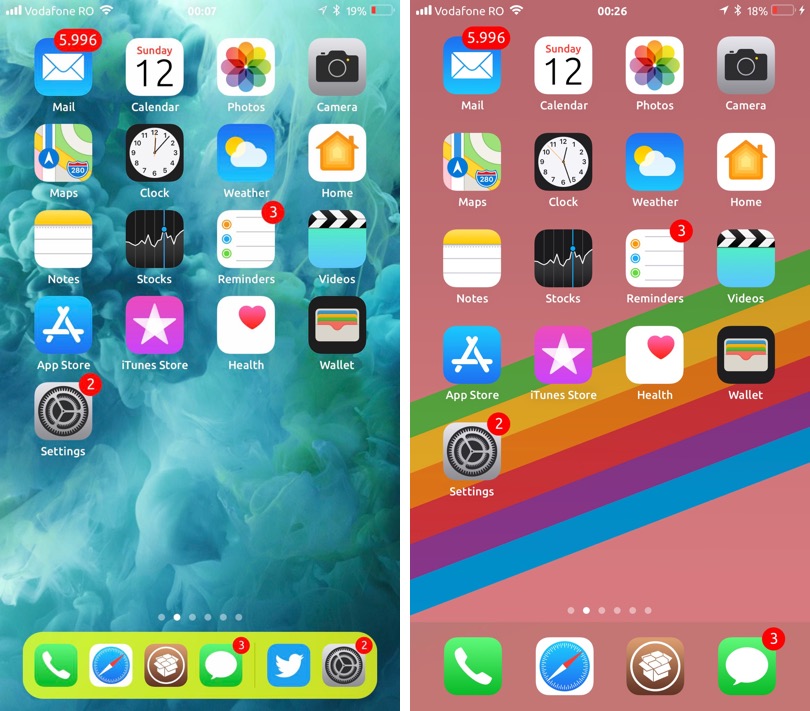 With ColorMyDock tweak you can colorize the dock of your iPhone with the tint of your choice. With this tweak you get the ability to change the dock color for both iPhone X and regular iPhones. A great thing about this tweak is that it is compatible with other dock tweaks such as FloatyDock, which will let you customize your dock and change its color at the same time. The tweak has two modes, first mode lets you choose a color for dock's background, while the second mode automatically chooses dock color based on average color of the current wallpaper. You can download ColorMyDock tweak from Cydia for free.
huePhoneDialer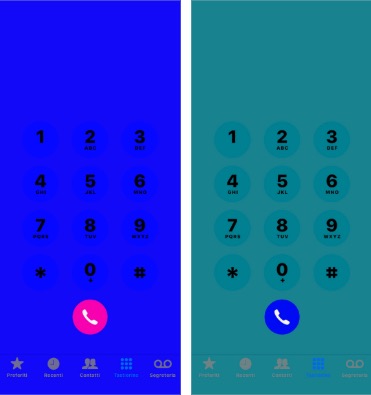 Think the Phone app's dialer screen has become boring? Then try the huePhoneDialer tweak from Cydia. With this Phone app tweak you are able to change the color of the dialer screen and replace the normal colors with custom colors of your choice. In addition to the full background you can change the color of the dial button and more. You can download the huePhoneDialer tweak from Cydia for free.
BlockPowerDown
BlockPowerDown is a safety tweak that allows users to block access to power down menu while their device is locked. This is great for instances in which you lose your iPhone, since the first thing a thief would want to do is turn it off. You can download BlockPowerDown tweak from Cydia's BigBoss repo for free.