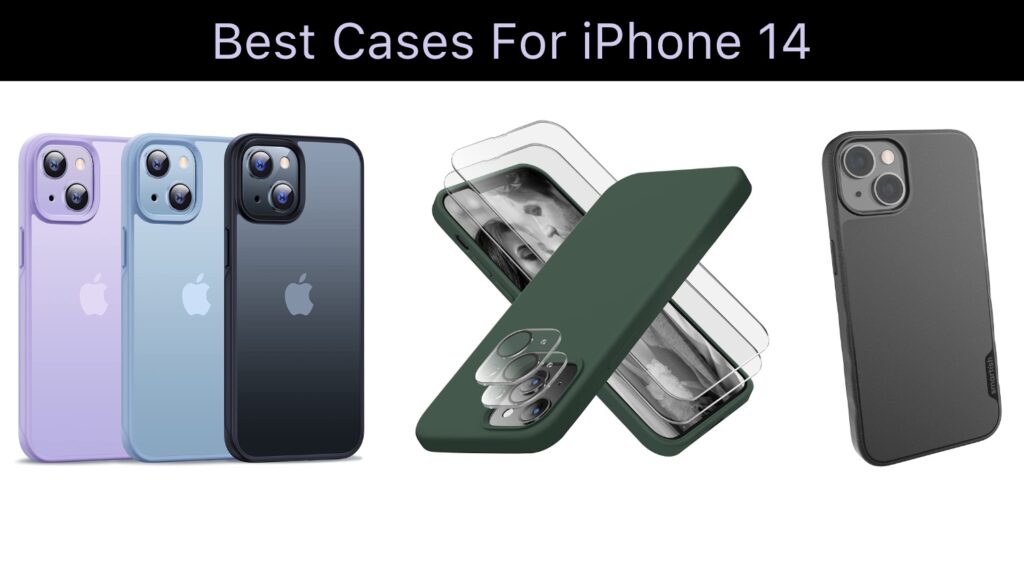 If you have just received your brand new iPhone 14 and you are looking to buy the best iPhone 14 cases, then look no further than our buying guide shared below.
In this article we have shared some of the best and most exciting iPhone 14 cases that will protect your device from all sides. These cases come with elegant designs and offer durability without any compromises.
Here you will find iPhone 14 cases from brands like TORRAS, Cordking, Spigen, CASEKOO, Mkeke and others.
Best iPhone 14 Cases
So without any further ado, check out our list of iPhone 14 cases to buy right now.
1. TORRAS Diamond Clear For iPhone 14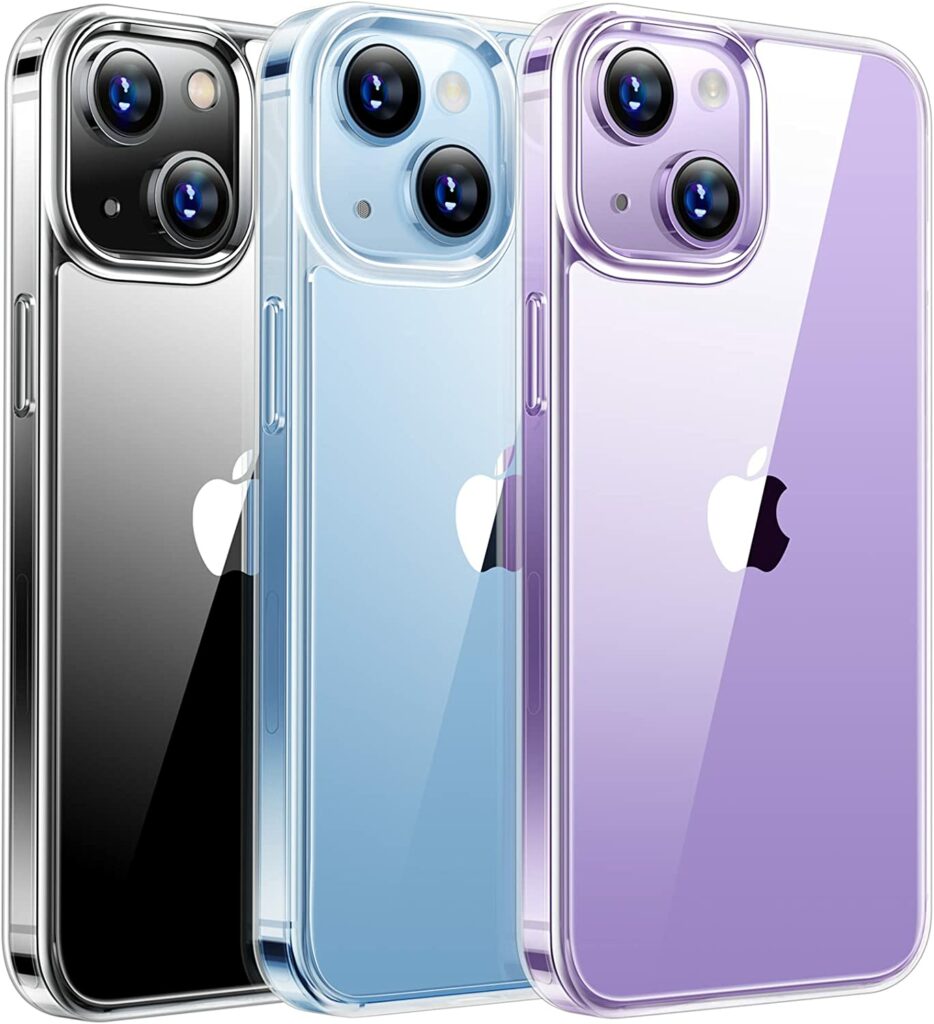 If you are looking for a transparent yet colored case for your new iPhone, get your hands on TORRAS iPhone 14 cases. This lightweight, stylish yet durable iPhone case will match all your needs and everyday style.
Its optical polymer material and diamond clarity retains and shows the beauty of your iPhone 14. Its nano antioxidant layer and exclusive blue-molecule tech keep the yellowing away by 99.9%. 
Its military-grade protection increases the protection of your phone by 1.5 times coupled with a hard PC back. It effectively absorbs shocks and impacts up to 200% and keeps your phone last longer.
The 1.3mm raised lips are designed to keep the camera lens and screen from contacting the surface and keep them scratchless. 
Its compact design sits comfortably in your hands and is easy to carry. Its TPU material provides a strong grip to prevent any accidental drop. Its slim body also removes extra bulk and is easy to keep in your bag or pocket. 
You can buy the TORRAS Diamond Clear for iPhone 14 for $17.99 here.
2. Cordking Silicone Case Design For iPhone 14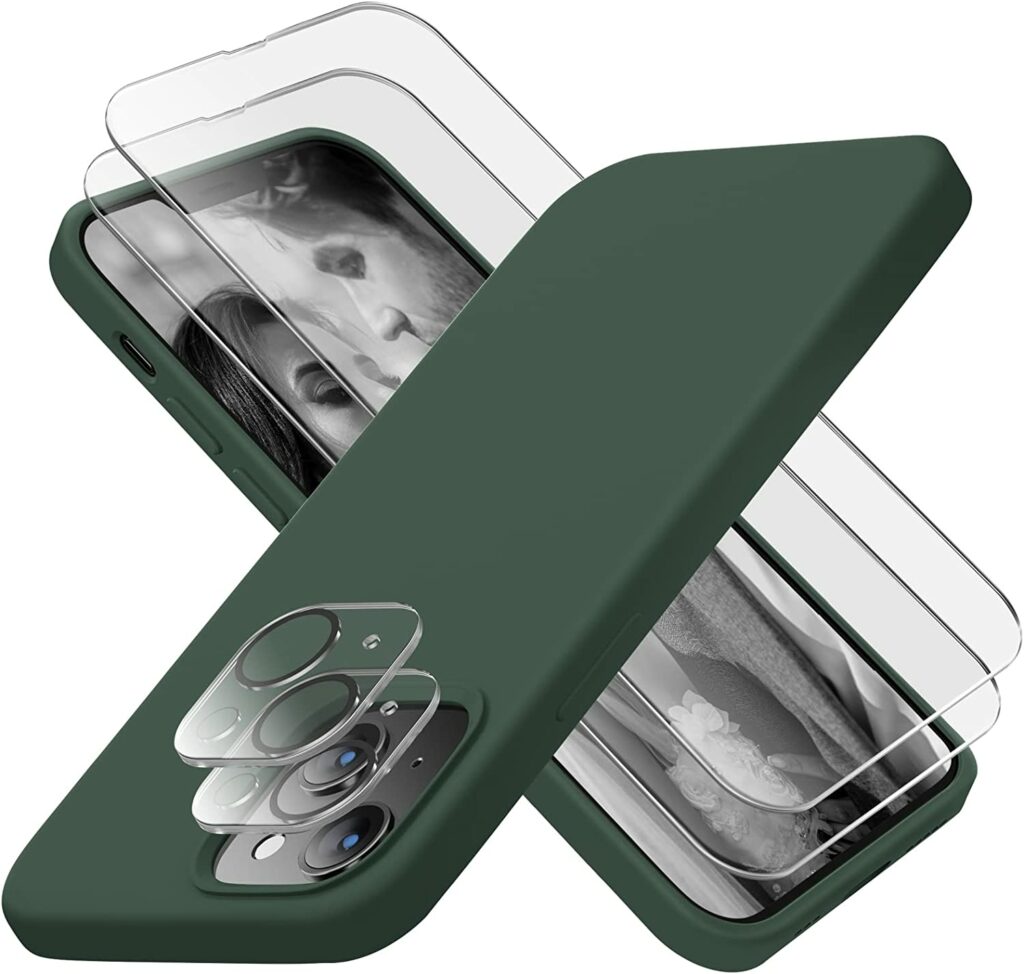 This matt silicone case for iPhone 14 is one of the best iPhone 14 cases with two screen protectors and 2 camera lenses.
It's lightweight and flexible with a soft microfiber inner lining. Its 1.2mm raised lips also protect the glass screen and camera. 
Its non-slippery surface ensures a strong grip so that you can use your phone without worrying about accidental drops.
Its body is shock absorbent and survives impacts and bumps. Its precise cutouts give you easy access to all ports. With a slim body structure, it is easy to carry it in a purse or pocket. 
You can buy the CordKing Silicone Case for iPhone 14 at the price of $16.98 here.
3. Spigen Ultra Hybrid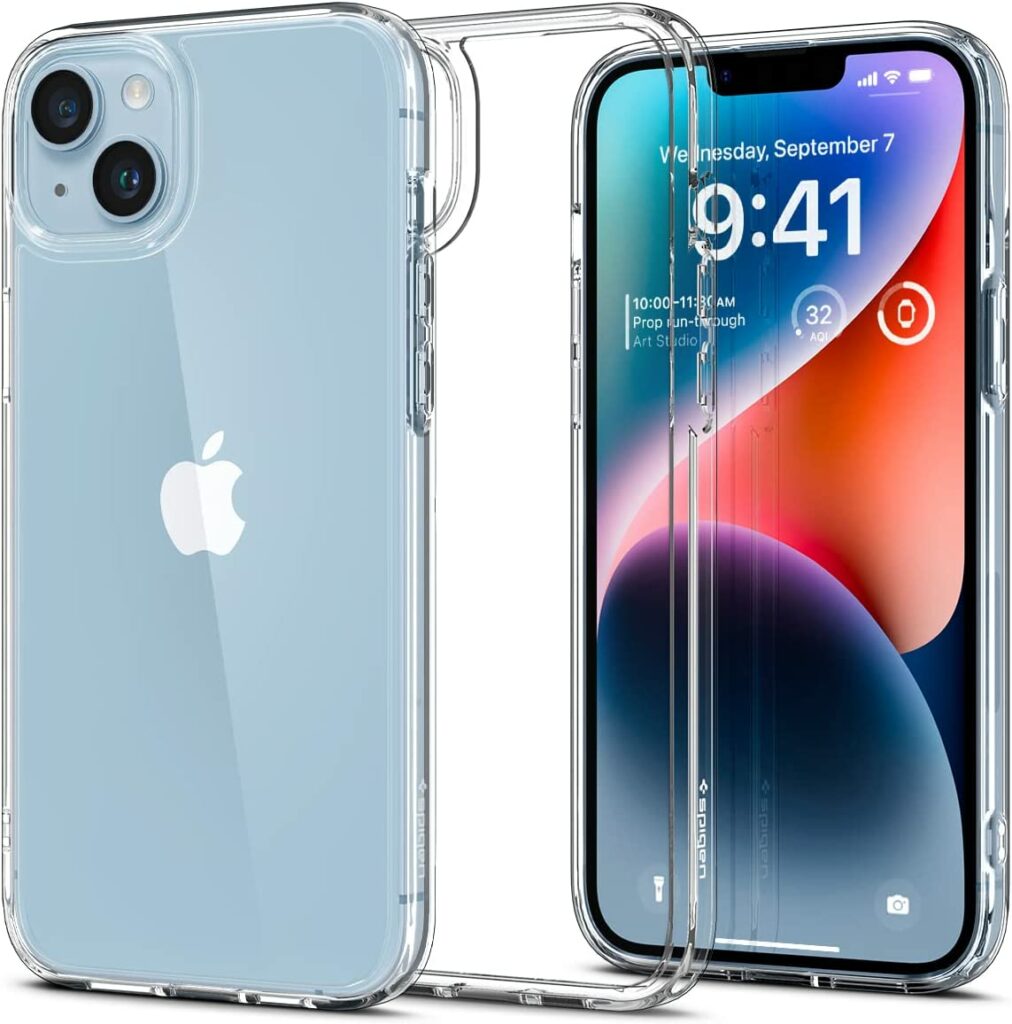 Spigen has one of the best iPhone 14 cases you can buy right now. Its hybrid technology is made up of a TPU bumper coupled with a durable PC surface from the back.
It protects your iPhone 14 from all corners while showing your phone off through its crystal clear transparency. 
Its all-rounder protection system has raised lips to protect the screen and camera lens from scratches and cracks. Whereas, keeping in mind smooth functionality, the pronounced buttons are easy to press.
You can buy the Spigen Ultra Hybrid case for iPhone 14 for $14.99 here.
4. CASEKOO Kooshock for iPhone 14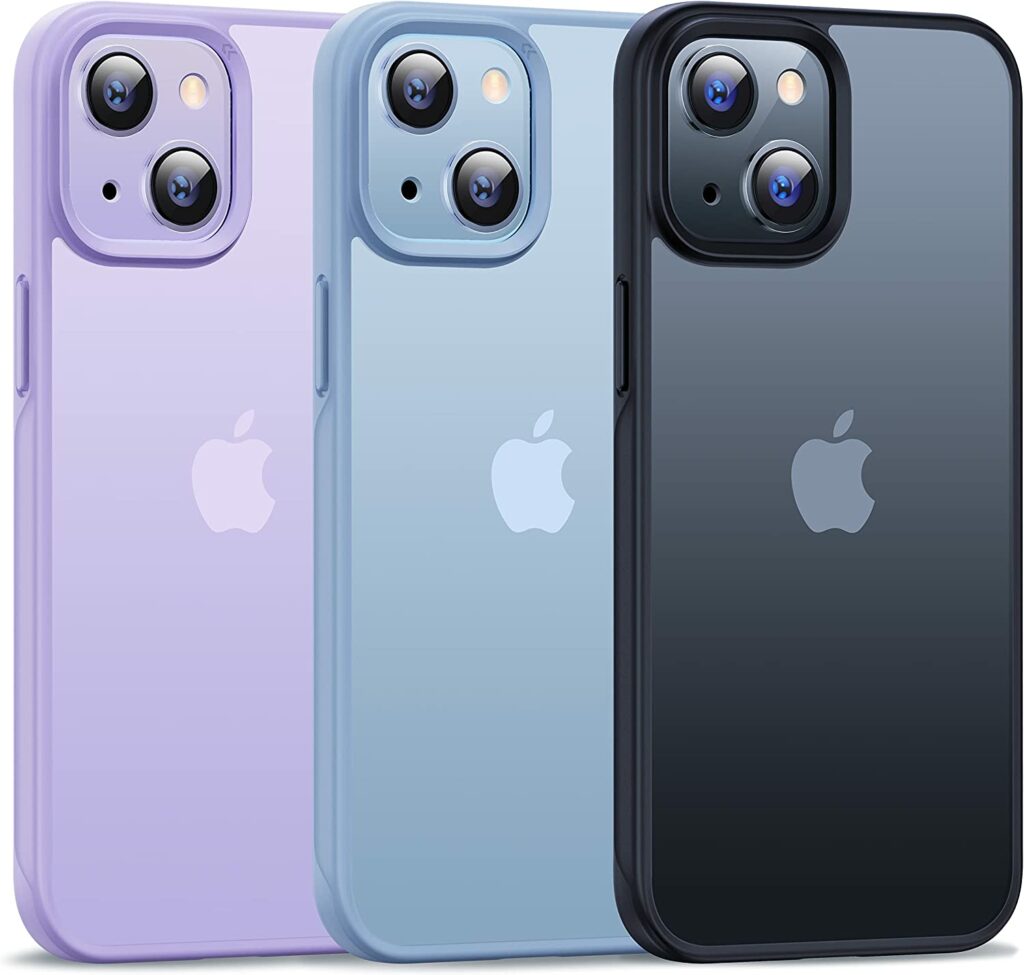 CASEKOO's iPhone 14 cases are certified by Military Standard and give comprehensive protection to your iPhone 14 and iPhone 13.
Its simple-looking body has much to offer! Its built-in airbags and anti-collision structure disperse up to 50.16Mpa impact force. 
Its multiple-material combination technology protects your iPhone 14 from all corners. While 2.5mm raised lips around the camera and 1.5mm raised edges around the screen keep them intact from daily wear and tear.
Its anti-stain coating and skin-friendly surface keep your phone from yellowing and fingerprints on it. This helps you keep your phone clean and new! Speaking of its slim structure, it is made up of Polymer nanomaterials with no extra bulk and provides a firm grip.
You can buy the CASEKOO Kooshock case for iPhone 14 at a price of $19.99 here.
5. QHOHQ 5-in-1 Silicon Case for iPhone 14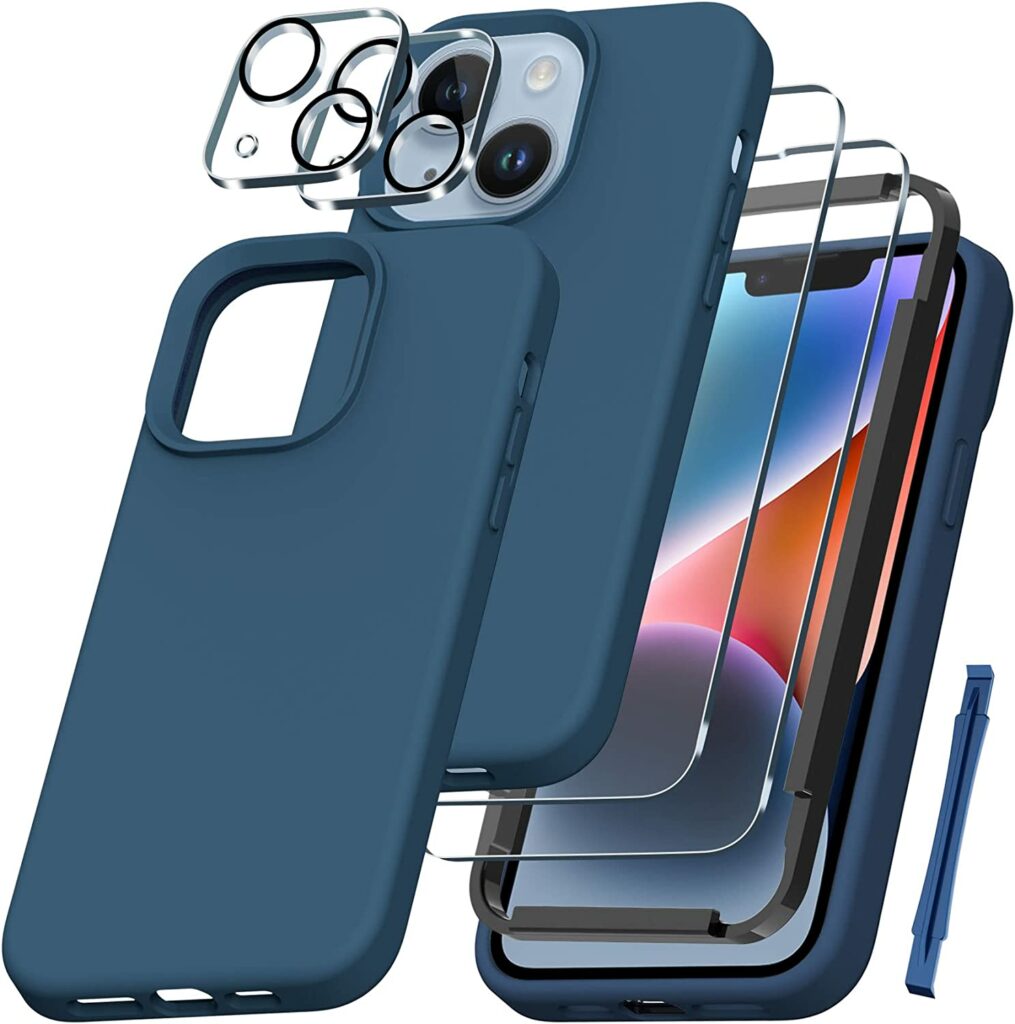 This ultra-durable silicone case from QHOHQ is one of the best iPhone 14 cases you can buy. It is made up of high-quality liquid silicone material having four layers of protective material. It offers more strong grip than other traditional iPhone cases.
Its surface is smooth but anti-slip! The back surface is made up of oleophobic nano coating which makes cleansing of the case super easy with a simple damp rag. 
 In addition to giving 360-degree protection to your iPhone 14, it also supports wireless charging. Moreover, its anti-scratch and anti-dust microfiber lining keep your phone clean and new. In order to protect the screen and camera lens, there is 9H HD tempered glass.
The 0.33mm tempered glass also retains the touch sensitivity and original responsiveness of your phone.
You can buy the QHOHQ 5-in-1 Silicon Case for iPhone 14 at a price of $16.99 here.
6. Mkeke iPhone 14 Clear Case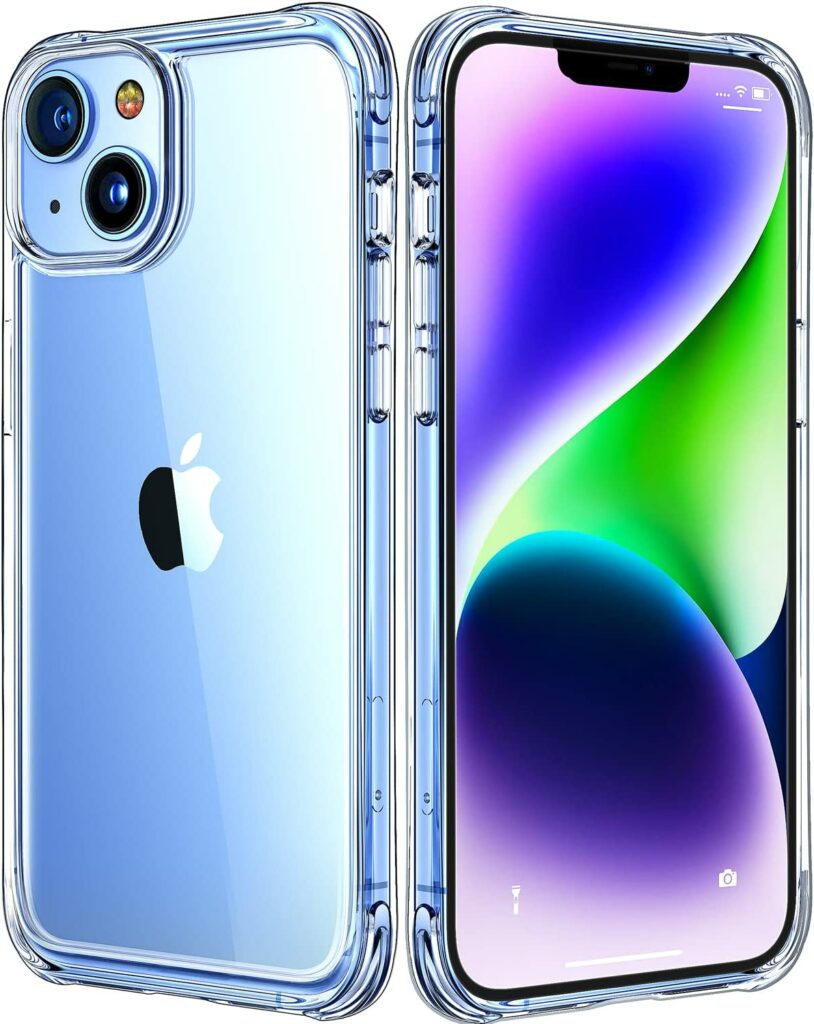 This crystal clear case is one of the best iPhone 14 cases that is also compatible with iPhone 13. Its transparent body flaunts your new iPhone while giving maximum protection to it. the slim structure ensures you don't have to deal with any extra bulk in your pocket or bag.
The powerful blend of TPU and Acrylic prevents the yellowing of the case. While its precise cutouts and perfectly lined up buttons are easy to use.
Though there is no glass protector, however, it's 3.53mm raised edges ensure the safety of the screen and camera lens.
Its ergonomic design has a smooth surface and anti-slippery grip. Whereas, its built-in airbags make the body shock-proof and offer military-grade drop protection. 
You can buy the Mkeke iPhone 14 Clear Case at a price of $14.99 here.
7. Smartish iPhone 14 Slim Case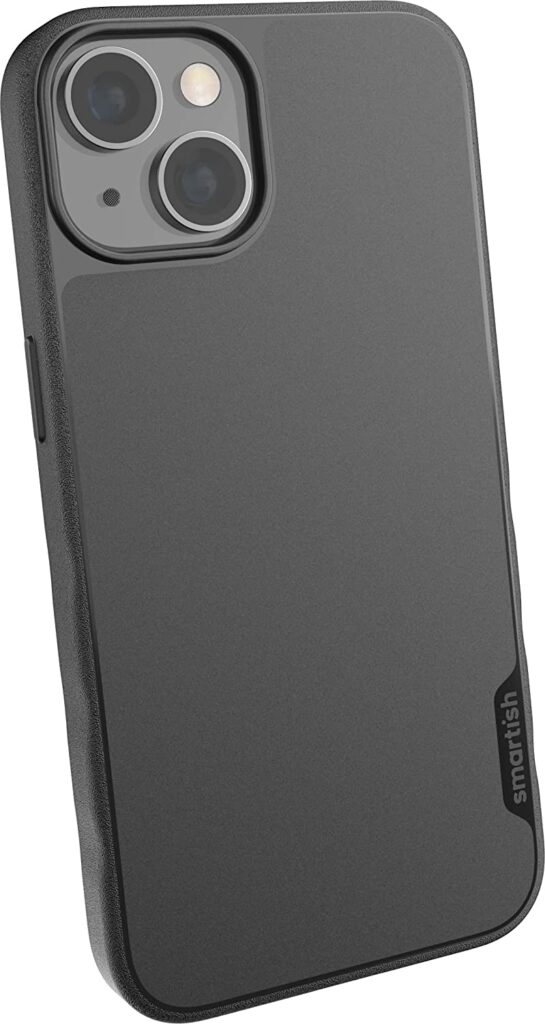 Smartish iPhone 14 cases are for everyone! With colorful vibes, be they solid or patterned, it keeps the odds against gravity in your favor.
Its anti-slippery surface with corner air pockets truly protects your new iPhone against damage and accidental drops. The soft microfiber inner lining caresses your phone and keeps it from scratches and bumps.  
Its raised bezels elevate the screen to keep it safe from scratches and rough surfaces. Its slim structure is easy to grab and carry. While the tactile buttons are crispy and easy to press. It is also compatible with a MagSafe charger and accessories.
You can purchase the Smartish iPhone 14 Slim Case at a price of $19.99 here.
Ready to buy iPhone 14 case from the above list? Share with us which one you liked the most in the comments section.
For more iPhone 14 accessories and cases, stay tuned to iOSHacker.com. 
Disclosure: iOSHacker may receive a commission if you purchase products through our affiliate links. For more visit our privacy policy page.