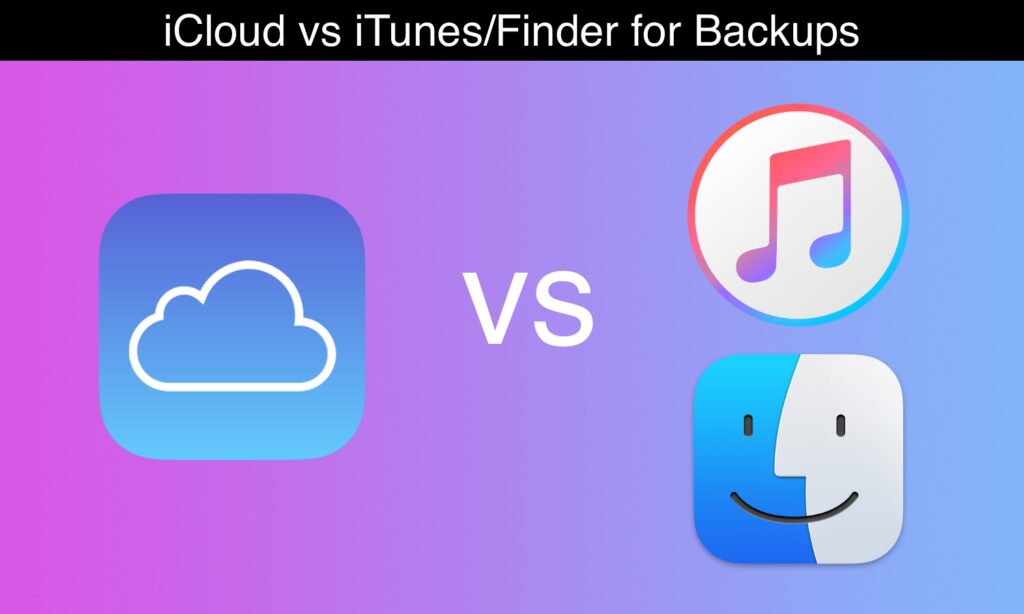 Backups enable you to save and copy important data from your iPhone, iPad, or iPod touch. If you have recently bought a newer model, you would likely want to transfer your data to a new device via iCloud backup.
However, the question here arises, should you make back up your iOS files on a computer or with iCloud? Well, many Apple users find it a critical issue because they have the fear of losing their data by making the wrong decision. 
In this article, we shall tell you the difference between iCloud and Computer backup in detail. Let's get right into it without further delay.
iCloud v.s. Computer Backup: Which One is Better?
Making a backup or restoring your data to your PC is a quick process but you are required to do it manually at least once a month or risk losing your data if the backup isn't fresh. Plus, the available storage space for backups on your system is more than iCloud's. 
On the flip side, using iCloud for backups is more convenient since it automatically backs up your phone every 24 hours if your device is connected to Wi-Fi. Find out how to restore your device or back up your device from a backup. The only issue that users face with iCloud is that they only get 5GB of free storage and are required to purchase more storage on a monthly basis.
iCloud Backups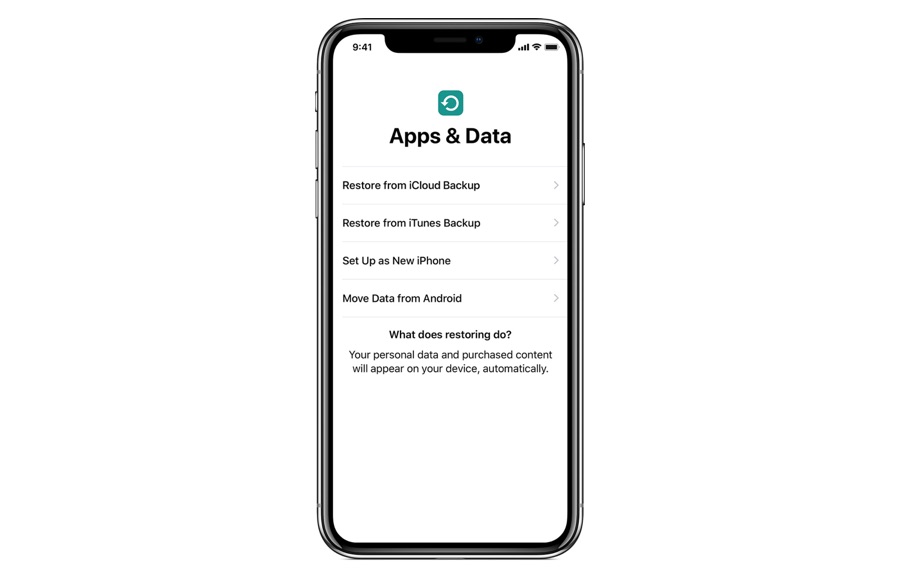 As stated above, it is easier to back up your gadget using iCloud if you have a stable WiFi connection. It also saves you from the hassle of plugging your device into a system.
Additionally, all data and settings stored on your device are included in an iCloud backup. Except for:
App Store content
Apple Mail data
Apple pay information and settings
Data saved in other cloud services, like Exchange mail and Gmail
Data that is stored in iCloud, including Contacts, text (SMS) and multimedia (MMS) messages, iMessages, Notes, Calendars, iCloud Photos, Voice Memos, and Health data
Security settings, such as Touch ID or Face ID
iCloud Music Library
How Does iCloud Backup Work?
Turn on iCloud Backup in Settings -> [your name] -> iCloud -> iCloud Backup. If you are using iOS 10.2 or earlier, go to Settings -> iCloud -> Backup.
Connect your iOS device to a power source.
Make sure your device is connected to a stable Wi-Fi network.
Lock your device's screen.
Ensure you have sufficient storage space in iCloud to perform the backup.
Note: On iOS 16 or later Apple is also allowing users to backup on iCloud via LTE and 5G.
Backups from your Computer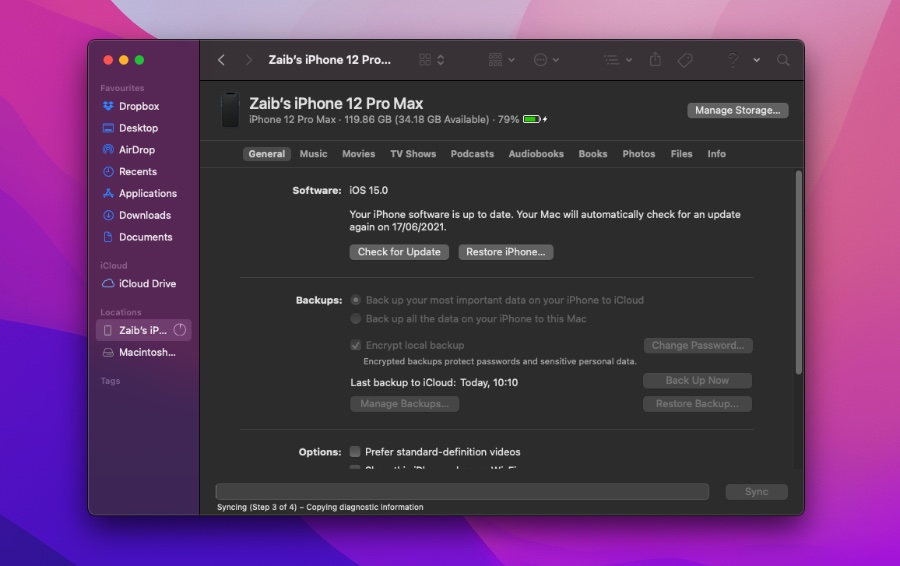 A computer backup includes almost all of your device's data and settings, unlike sync. However, a backup from a system doesn't include:
Activity, Health, and Keychain data (to back up this content, you'll need to use Encrypted Backup in iTunes).
Apple Mail data
Apple Pay information and settings
Content from the App Stores and iTunes, or PDFs files downloaded to Apple Books
Content synced from iTunes or Finder, including imported MP3s or CDs, videos, books, and photos
Data already stored in iCloud, such as iCloud Photos, iMessages, and text (SMS) and multimedia messages (MMS)
Face ID or Touch ID settings
How Does Computer Backup Work?
In order to make an iPhone or iPad backup on Windows you need to have iTunes installed. In the case of Mac you can Finder on macOS Catalina or later and iTunes on older versions of macOS. You also need to physically connect your iPhone or iPad to the computer using a USB cable.
Here's how you can backup your iPhone or iPad on computer.
Connect your device to the computer using a USB cable.
Launch iTunes or Finder and click on the Summary page.
From there click on the Backup now button in order to create a new backup of your device.
The Final Decision
Undoubtedly, backing up or restoring your device automatically is far more convenient than doing it manually on a PC using a USB cable.
But it is wise to save your data using both methods so you can transfer it on your device easily if and when needed. 
You can benefit from iCloud Backup's ease and reliability while at the same time performing a more comprehensive PC Backup each month. This way, your iOS data will always be available when you need it.
If you have any queries, let us know in the comments below.