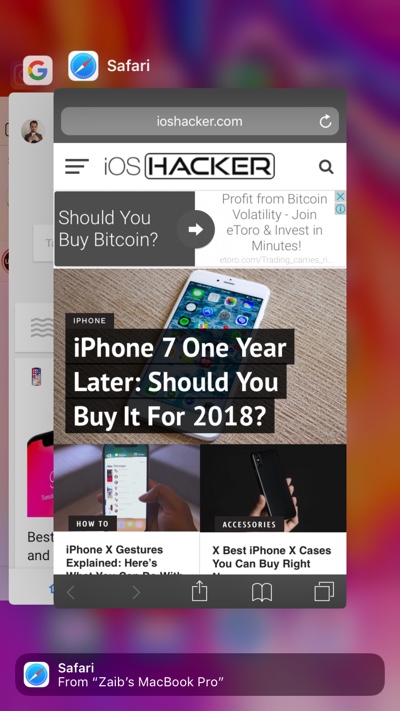 The best 3D Touch gesture is finally back and you can use it on your iOS 11.1 powered iPhone. Since the early iOS 11 betas, Apple got rid of the 3D Touch gesture that allowed users to access the App Switcher screen by force tapping on the left edge of their iPhone. While this was not a big deal for many, it annoyed a lot of users who actually used the gesture.
Apple brought it back during iOS 11.1 betas, and now that it iOS 11.1 is officially available, those who have updated to the latest version can start using it again.
If you are not familiar with the 3D Touch App Switcher gesture, here's how it works. When in an app or home screen hard press on the left edge of the screen. When you do, you will get a haptic feedback indicating you are activating the gesture, press harder and the app switcher will appear, allowing you to switch between running apps.
It is a great gesture for switching between two apps especially if you are not a fan of pressing the home button.