If you are one of many iOS users who are always running out of storage on their iPhone, iPad or iPod touch, then you are going to love the storage freeing features of the iOS 11 update. The major software update release brings new features that are super effective in freeing up storage on user's device. The best thing about it is that these features can help you regain storage space without losing any valuable data. Read on to learn about the iOS 11 features that will free up tons of storage space on your iPhone or iPad.
iPhone Storage section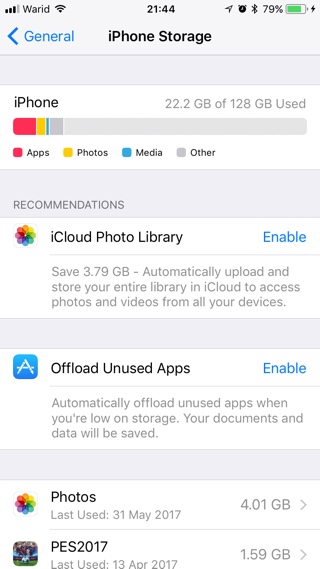 iOS 11 adds a whole section in the Settings app that is dedicated to give users options and suggestions on how they can free up space on their iPhone or iPad. You can access the section from by going to Settings > General > iPhone Storage.
There you can find a list of all the installed apps with useful information that can help you determine if you should delete that app or not, this includes the last time this app was used and amount of storage it is taking. You can also tap on the app to see how much space its Documents and Data is taking. The app's detail page also has offload and delete buttons.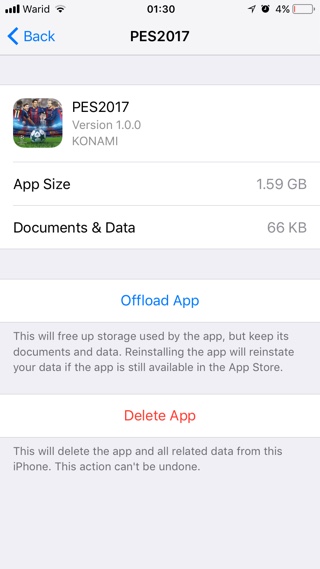 The Offload App option allows users to remove the app from the device while still keeping its documents and data. Since the app's documents and data will remain on the device, it will be reinstated when you install it again. The Offload App is a great option if you want to temporarily delete an app just to get some storage space back.
Space freeing Recommendations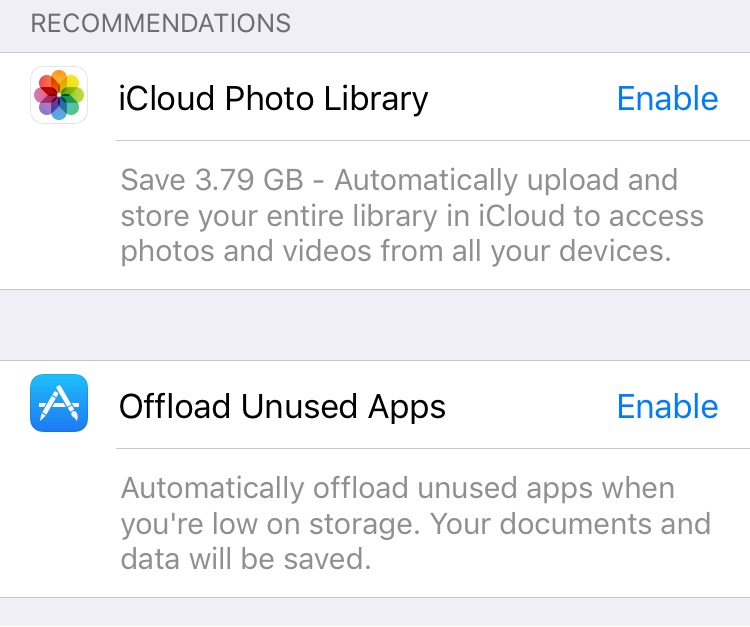 The iPhone Storage section of the Settings app also displays recommendations for users that would help them in freeing up storage on their devices. Suggestions include enabling iCloud Photo Library, Offload Unused Apps and more. These options appear based on each current user's situation. Each suggestion also shows how much space user will free after the option is enabled.
Automatically Offload apps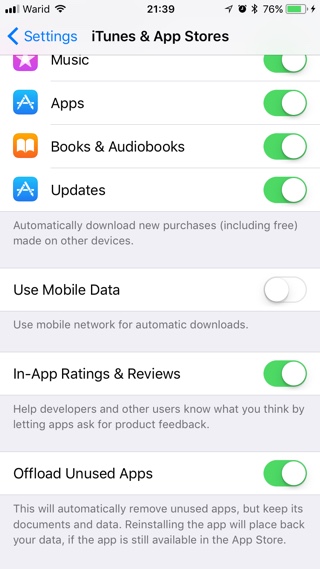 Under Settings > iTunes & App Stores page, you will find a new toggle for 'Offload Unused Apps'. When this setting is enabled iOS will automatically Offload (not delete) apps that you haven't used in a while to regain space. Offloading means the app's documents & data will not be deleted, and it will be reinstated when user decides to install the app again.
New photo and video formats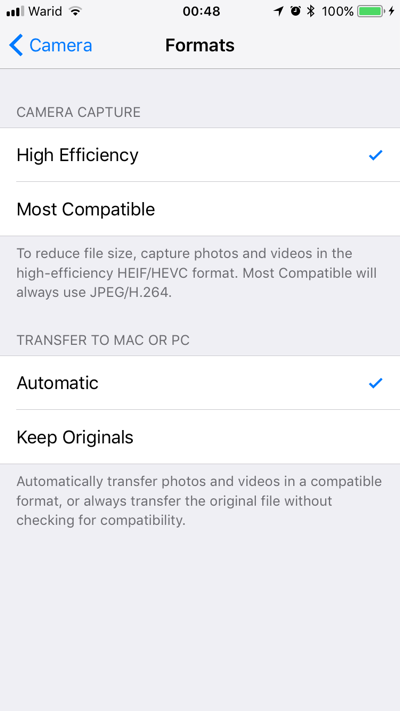 With iOS 11 Apple is introducing new HEIF and HEVC formats that will replace JPEG and H.264 respectively. The new file formats for multimedia files are based on 'Next-generation compression technology', which will enable iOS to reduce the file size of images without compromising on the image quality. User will not only get the option to decide if they want to use the new formats or not, but iOS will also intelligently convert them to JPEG/H.264 if the user is trying to share them with an unsupported device.
Disclosure: iOSHacker may receive a commission if you purchase products through our affiliate links. For more visit our privacy policy page.