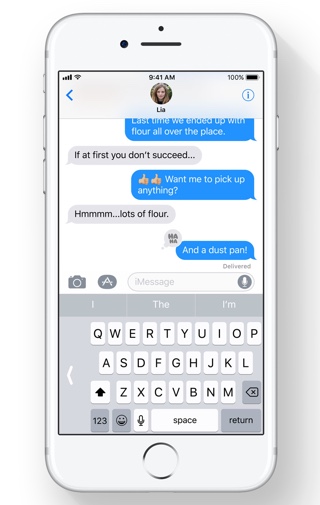 If you have Trump like tiny hands and find it hard to type on the on-screen keyboard with one hand, Apple has got the great feature in iOS 11. The new iOS 11 keyboard features a super useful one-handed mode, which makes it easier for users to type with one hand on their device. This will be especially useful for those who have 5.5-inch iPhone 7 Plus and even those with 4.7-inch iPhone 7.
The one-handed keyboard feature of iOS 11 can be accessed by tapping on the emoji (or globe) key from the keyboard and then tapping on the 'One-Handed' Keyboard button. Users actually gets two buttons for one-handed keyboard, one button will bring the whole keyboard to the left side while the other one will bring it to right. When the keyboard is in one-handed mode on either side, it becomes the size of keyboard that would appear on a 4-inch iPhone.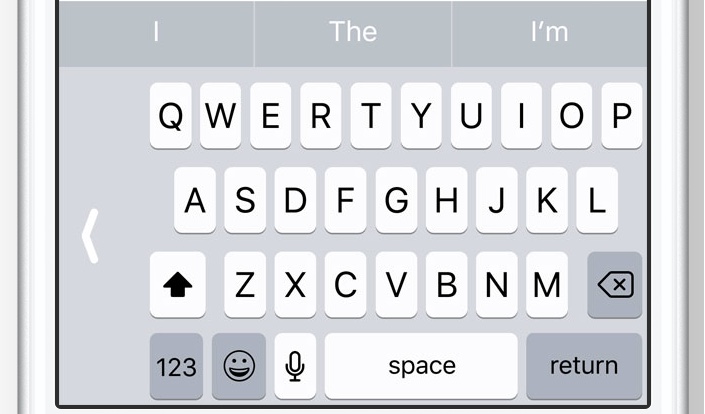 Since the one-handed keyboard feature is part of the stock iOS keyboard it can be accessed anywhere on iOS including third-party apps.
Apple is certainly not the first one to introduce one-handed keyboard feature to the mobile world. Even on iOS there have been third-party keyboards available in the App Store that give users similar feature. Still it is nice to have this feature in stock keyboard.
Disclosure: iOSHacker may receive a commission if you purchase products through our affiliate links. For more visit our privacy policy page.