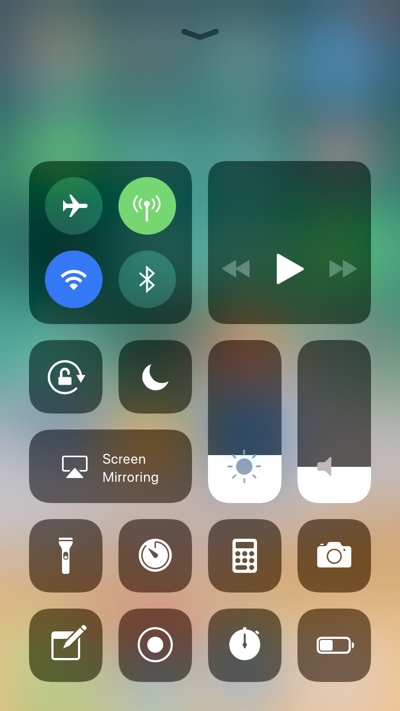 One of the biggest design changes that iOS 11 brings to iPhone and iPad is with the Control Center. The Control Center has been given a complete revamp and now has a new look and features. Overall we are pretty happy with how Apple has evolved Control Center in this release. As soon as you pull up the Control Center you see a bunch of buttons that give you access to most useful settings and shortcuts.
A look at iOS 11 Control Center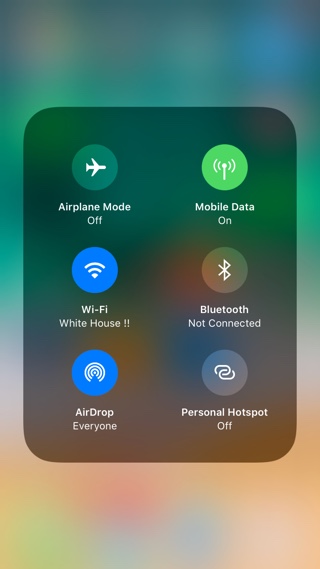 The old sliders and multiple pages are gone, and you are left with a clean looking user-interface. On the top you see flipswitch section that houses on/off buttons for Wi-Fi, Bluetooth, Airplane mode and for the first time Mobile Data on/off toggle. The flipswitch section offers long press and 3D Touch support, which then reveals more switches for AirDrop and Personal Hotspot.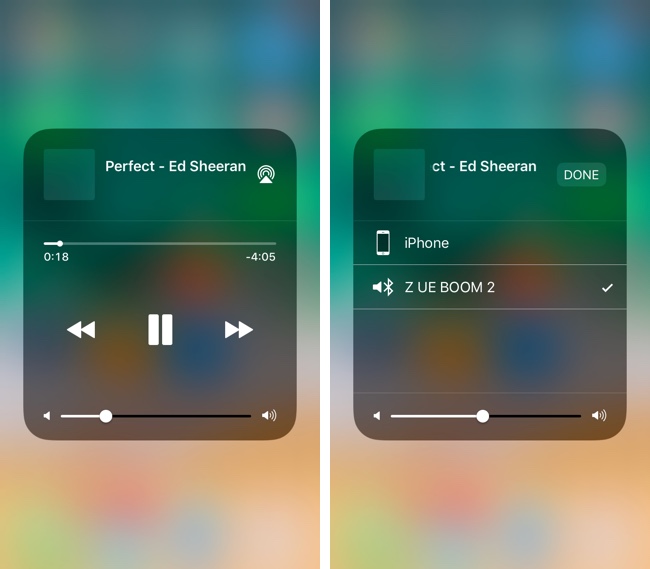 The Music section is placed on top right corner of the new Control Center, instead of on the second page. This makes it easily accessibly compared to previous versions of iOS since you no longer have to perform an extra swipe to get to it. On the Music section you see buttons for play/pause, next and previous. Long Pressing or 3D touching on it reveals the full widget that shows album art, volume slider, song scrubber and a button for AirPlay.
Next you get rotation lock, Do Not Disturb and Screen Mirroring buttons followed by sliders for brightness and volumes. The sliders have been redesigned and now require vertical sliding instead of horizontal.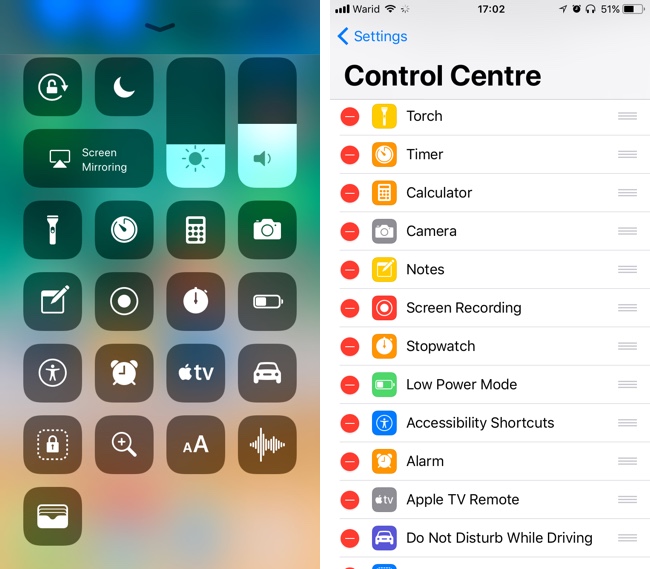 My personal favorite change comes to the utilities section of the Control Center as now instead of 4 it can house up to 17 utility shortcuts, making the Control Center ever more useful. The best thing about the new utilities section is that it is highly customizable through the Setting app. You can change the arrangement of utility buttons and remove them from Control Center altogether.
The items you can add in the Control Center now include:
Torch
Timer
Calculator
Camera
Notes
Screen Recording
Stopwatch
Low Power Mode
Accessibility Shortcuts
Alarm
Apple TV Remote
Do Not Disturb While Driving
Guided Access
Magnifier
Text Size
Voice Memos
Wallet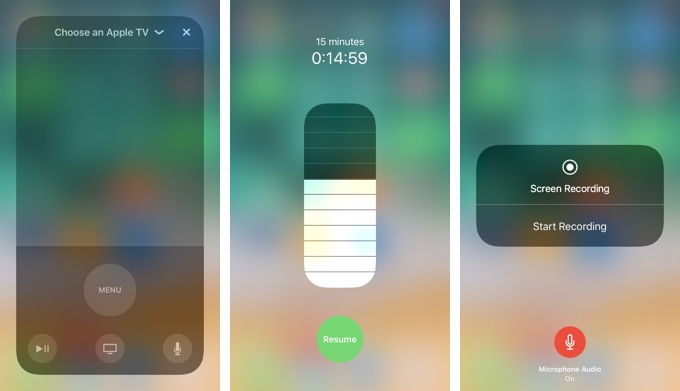 Most of the utility shortcuts offer 3D Touch menus, so users can force tap on the buttons to gain access to more settings right on the Control Center interface.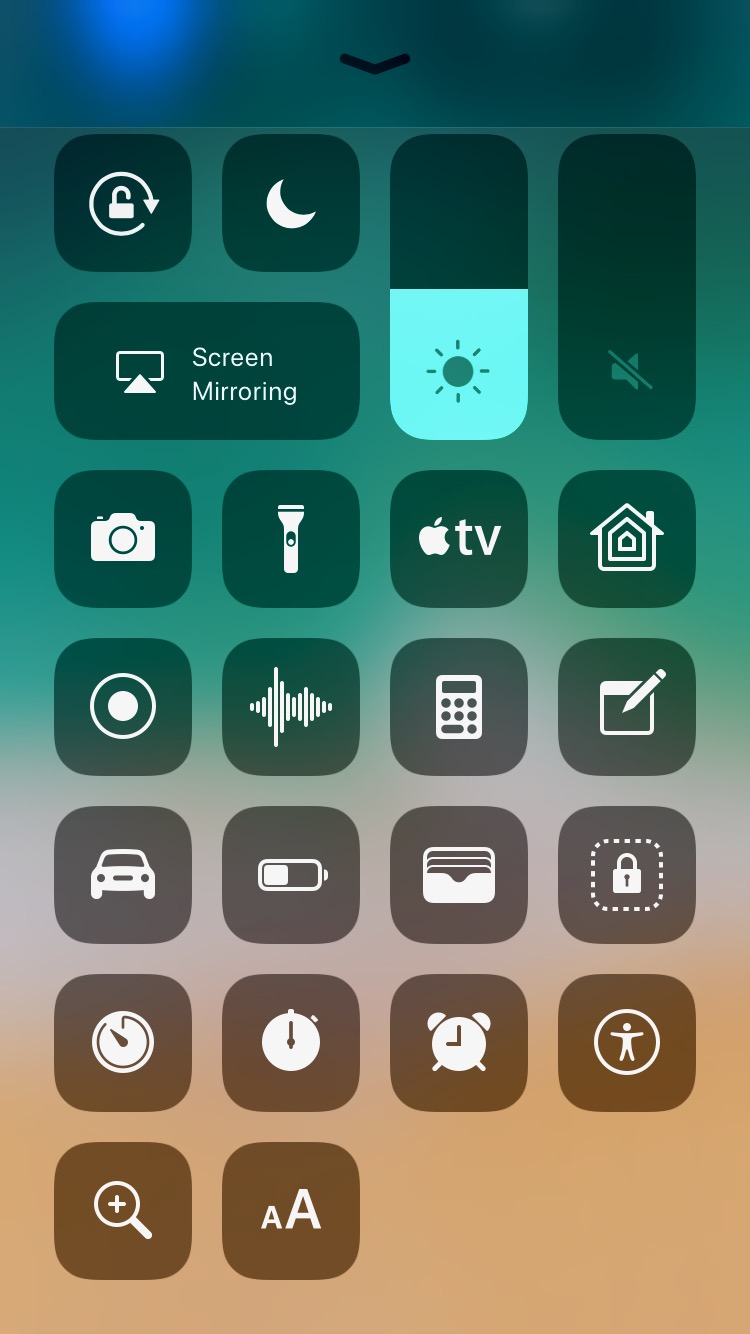 If you have HomeKit enabled devices, then you will also get the Home button as seen in the first row of the Utilities section.
So these are the new features and improvements introduced in Control Center on iOS 11. Make sure you read our coverage of iOS 11 features here to stay updated on all the new features it has to offer.
Disclosure: iOSHacker may receive a commission if you purchase products through our affiliate links. For more visit our privacy policy page.