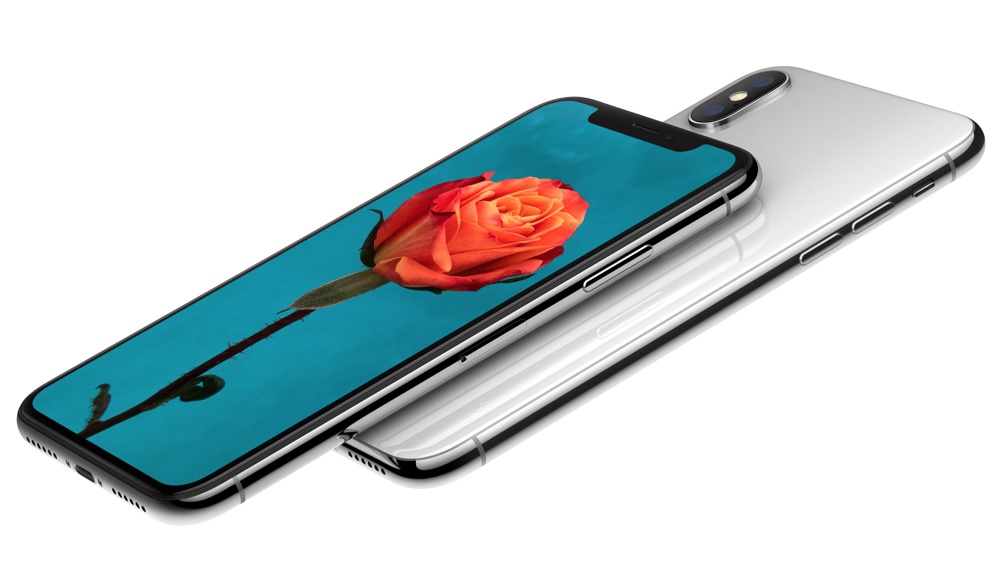 iPhone X has its fair share of critics out there, however if you ask any actual iPhone X user, you will hardly find someone who is not satisfied with the device. That is exactly what happened when Tech.pinions conducted a survey to see how many iPhone X users are satisfied with their smartphone.
The result is an impressive 97 percent, with 85 percent of the respondents saying they are very satisfied with the device as opposed to those that said they are just satisfied. According to the people who conducted the survey the fact that 85 percent of users are very satisfied from their device is unprecedented when it comes to customer satisfaction surveys conducted for technology products by Tech.pinions.
The survey focused on the early adopters of the device who tend to be more critical and found that both early adopters and mainstream consumers ranked the product quite high. The fact that iPhone X starts at $999, its buyers have high expectations from the device and them being satisfied from it isn't a small feat.
The survey also asked respondents about specific features of the device including design, speed, Face ID, UI gestures, battery life, camera results etc. For most of these features iPhone X had customer satisfaction of over 90 percent. This is especially impressive for new features like Face ID, OLED display and new swipe based gestures.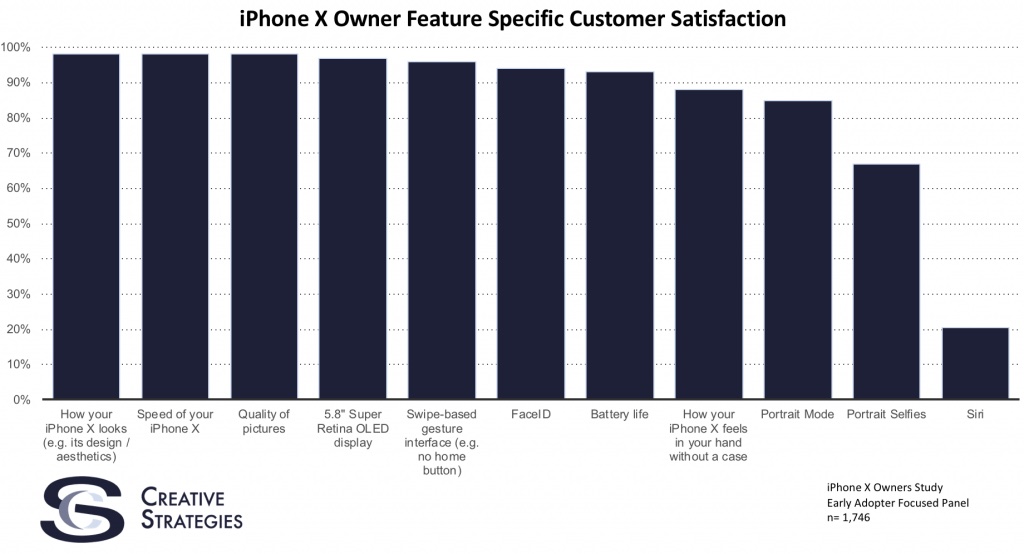 iPhone X ranked just above 80 percent user satisfaction for Portrait Mode feature of the Camera app, which is understandable as Portrait Lighting effects haven't been performing as good in real life as shown in advertisements, and same goes for Portrait Selfies feature.
One feature that performed embarrassingly low on the survey is Siri, which got just over 20 percent satisfaction rating from customers, however this particular feature isn't unique to iPhone X. iOS users on any device would feel the same way.
Disclosure: iOSHacker may receive a commission if you purchase products through our affiliate links. For more visit our privacy policy page.