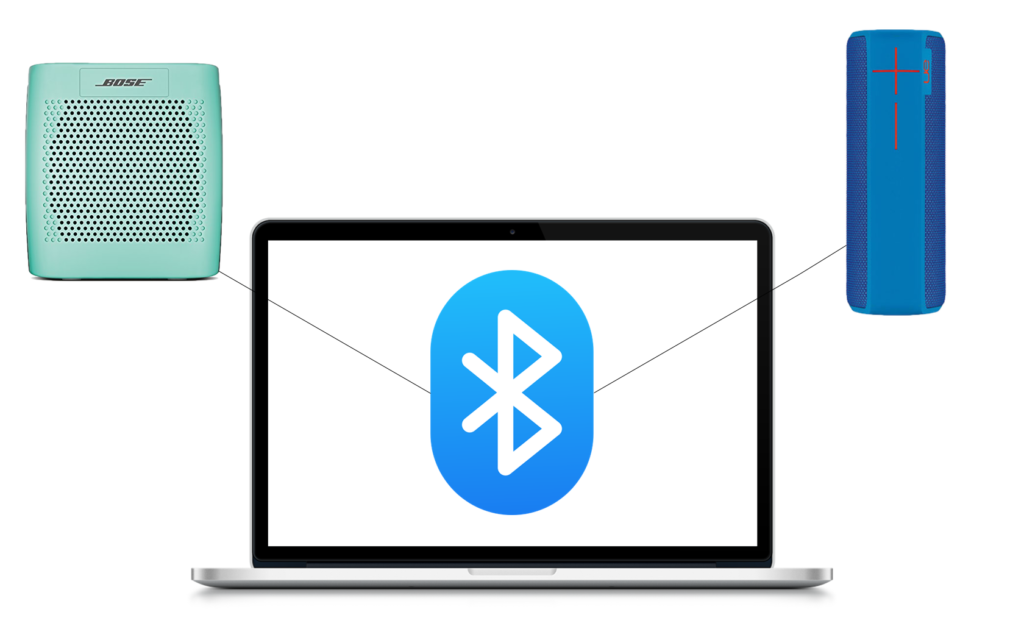 If you have got multiple Bluetooth speakers from different brands and want to stream music on them at the same time, then we have got the perfect tip for you. Follow this guide to stream on different speakers simultaneously.
Some speakers such as Sonos or Ultimate Ears allow you to pair multiple speakers together, giving you the ability to create more immersive music experiences. Unfortunately, you have to buy multiple speakers from the same company and have them support pairing those specific speaker models together. Wouldn't it be great if you could just mix and match standard Bluetooth speakers you have lying around the house? Well, the good news is that if you own a Mac, you can! Even better, you don't need to download a single thing as all the software you need is already installed on your computer!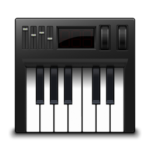 The app that is used to achieve this is called Audio MIDI Setup, and it is located in the Utilities folder under the Applications folder on your Mac. Before you open up the app, make sure you are connected to both of the Bluetooth speakers that you wish to stream music to on your Mac. Once that's done, go ahead and open up Audio MIDI Setup.
On the left sidebar you should see a list of all the audio outputs you have. Look at the bottom left corner and click on the plus, followed by "Create Multi-Output Device." On the right side of the window, you can select the Bluetooth speakers that you are connected to that you want to output sound to. Select them, and then double-click on the newly created "Multi-Output Device" text on the left side to give the new output a name. In my case, I chose "MEGAPARTY." Once done, click on the sound icon in the menu bar or open up the sound settings in System Preferences and select the new device that you created as the output.
If you did everything correctly, you should be done! Music should be flowing out of the speakers that you selected. Now to be clear, you won't be getting the same quality of music syncing compared to Sonos or Ultimate Ears. There may be a slight delay between the speakers. One thing to try is to enable "Drift Correction" in the Audio MIDI Setup app, but it might not remove the delay entirely.
You'll have to experiment, and it can also depend on a lot of different factors, such as what brand of speakers you're using, how many, what other processes are happening on your Mac, and more. In my case, if you have the speakers side-by-side, you can tell that there is a slight delay, but it becomes less noticeable the more that you distance them from each other.
While having two speakers worked pretty good, having three made it a bit more unreliable, and my Mac refused to have constant Bluetooth connection with four speakers. Your mileage may vary.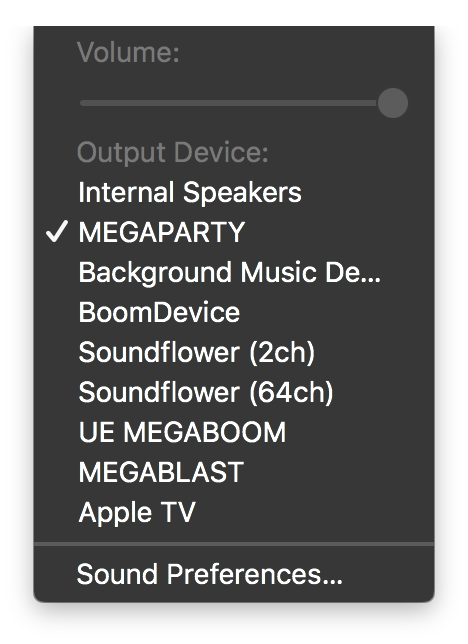 One other thing to note is that when you are outputting to this multi-output device, you cannot control the system wide volume. You have to control it on the physical speakers themselves, or control it separately in an app like iTunes or Spotify. If the app you are using doesn't have a separate volume controller, I would recommended using the excellent free app Background Music.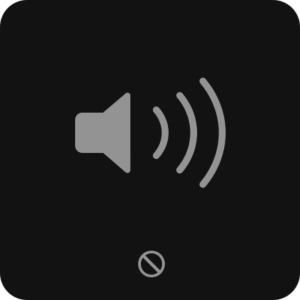 Did you know about this feature built right into macOS? What's you favorite Bluetooth speaker? Let us know in the comments down below!
Disclosure: iOSHacker may receive a commission if you purchase products through our affiliate links. For more visit our privacy policy page.