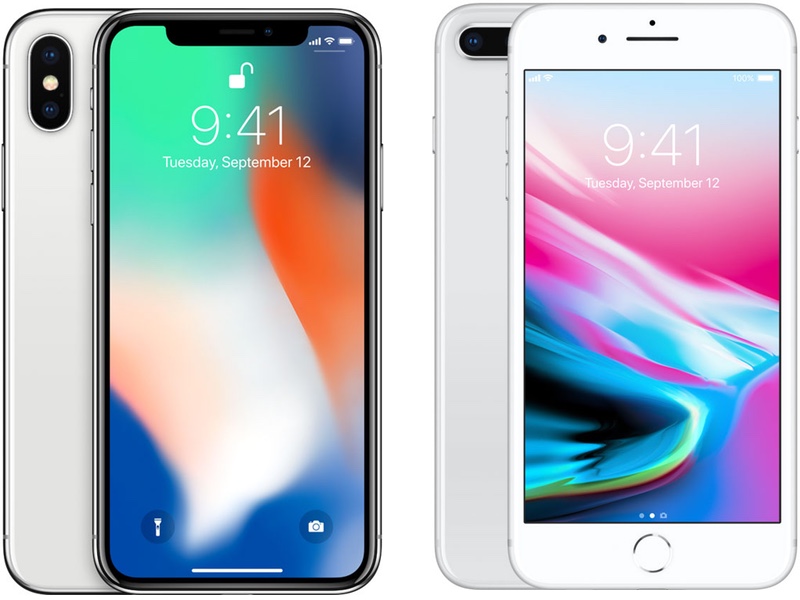 Today has been an eventful day for Apple! Not only have they unveiled the Apple Watch Series 3 and a 4K Apple TV, but they announced a total of 3 new phones! The iPhone 8 and 8 Plus are updated versions compared to the iPhone 7 and 7 Plus, while the iPhone X is a completely redesigned model in celebration of the iPhone's 10th anniversary. If you're wondering which one you should buy, we made a handy comparison chart to help you make your decision. You can find it down below.
iPhone X vs iPhone 8 vs iPhone 8 Plus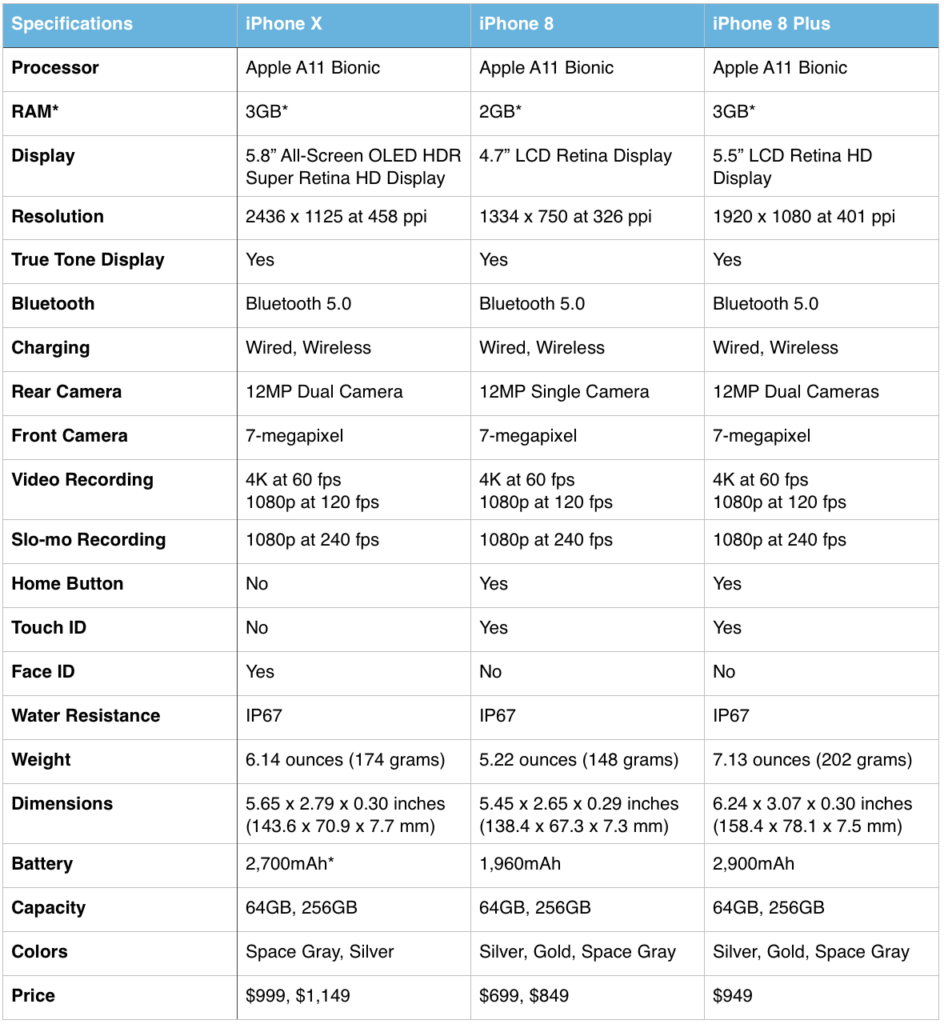 *Apple does not officially announce these specifications. This information is from third-party sources.
As you can see, the iPhone 8 and 8 Plus share a lot in common with the iPhone X. The main difference is with Face ID, the display, and price.
What is your favorite feature of the new iPhone X, iPhone 8, and iPhone 8 Plus phones? Let us know your thoughts in the comments down below!