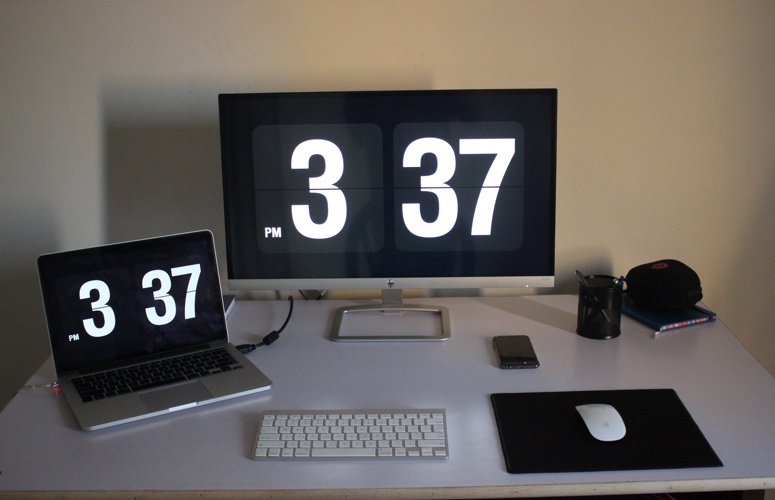 Have you seen those cool minimalistic Mac setup photos that have all your favorite gadgets placed on a desktop. A lot of them feature a flip clock Mac screensaver that gives the whole setup a retro and minimalistic look. If you have been looking for that particular flip clock Mac screensaver, then you have come to the right place. The screensaver featured in those photos is called Fliqlo and it is available as a free download for both macOS and Windows users. Fliqlo is also available on iOS, however the App Store app costs $0.99.
In order to download Fliqlo on your Mac simply open this link and download the file. Once the screensaver file has been downloaded open it and then double click on Fliqlo.saver file. If you get the an error because the file is not signed by a trusted developer, then follow these steps here. Open the Fliqlo.saver file again, once you do so 'Desktop & Screen Saver' settings will open. Select Fliqlo from the list and configure the timing for when you want the screensaver to appear.
You also get to configure Fliqlo screen saver. To do so, click on 'Screen Saver Options…'.  You can change the time from 12 to 24 hour format and customize the size of the flip clock. Once you have set everything up Fliqlo's flip clock will appear after you chosen amount of time has passed just like a normal screensaver.
Disclosure: iOSHacker may receive a commission if you purchase products through our affiliate links. For more visit our privacy policy page.