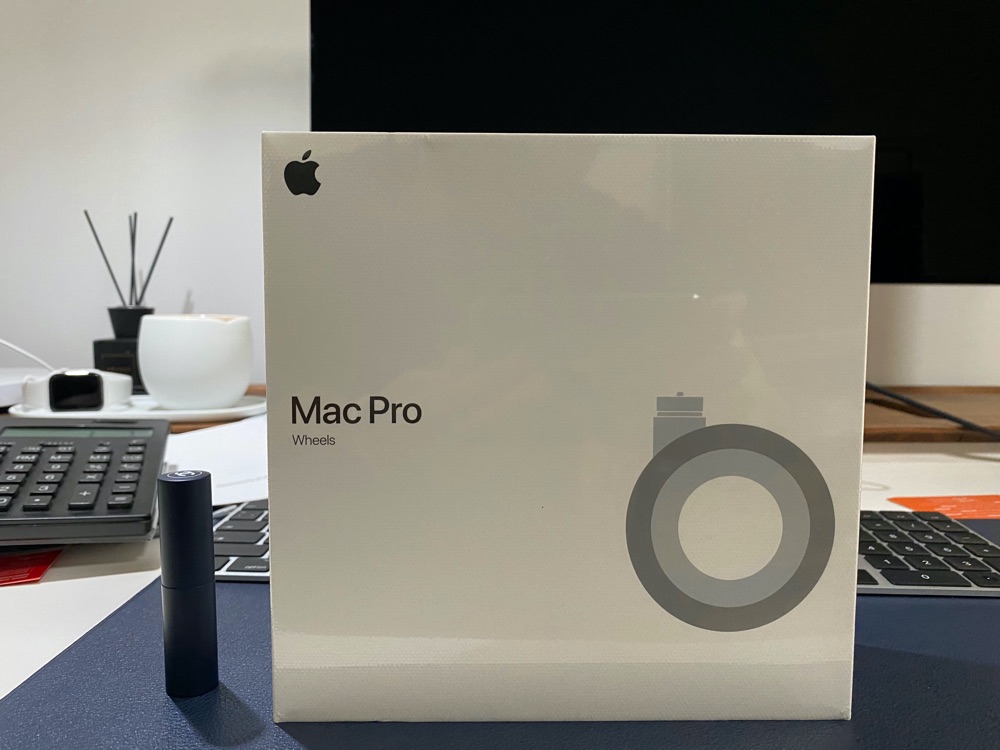 Apple Mac Pro's wheels and feet have long been a center of fascination and ridicule, grabbing as much attention within the tech community as the Mac Pro itself. Most people were annoyed by the fact that Apple sells the wheels separately for a computer that starts at $5,999 and can go well over $50,000 when configured with the highest available specifications. Apple has recently started selling replacement for the Mac Pro feet and wheels, and sells the set for $700.
If you are among the majority of people who don't have a use for the Mac Pro let alone be able to afford it and its accessories, but are still fascinated by them, you are going to love these photos.
A Chinese user who has purchased the Mac Pro wheels and feet replacement kit has shared photos of the packaging and four wheels that come inside it, courtesy of 9to5Mac.
Apple is selling the 'Apple Mac Pro Wheels Kit' for $699 while Mac Pro users can also buy the Mac Pro feet kit separately for $299.
As you might expect the wheels and feet come in a nice Apple packaging and are neatly laid inside the box.