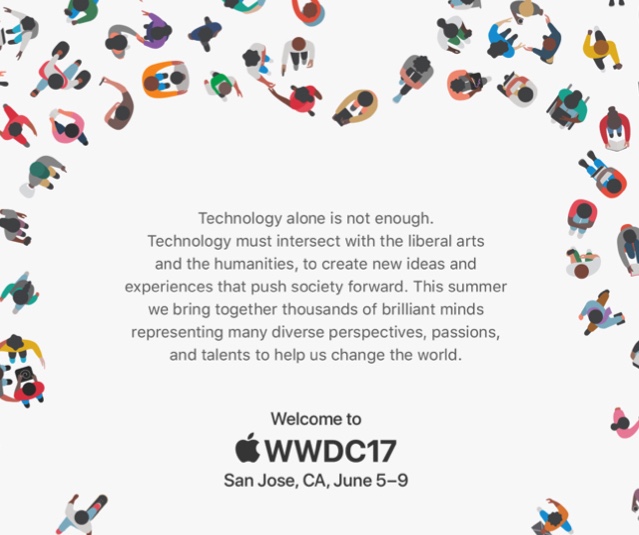 Apple has just announced the dates for the WWDC 2017 event. The event that will take place at McEnery Convention Center in San Jose will run from June 5th to June 9th. This is one of the most important events of the year not only for Apple but also for developers and users, as the company announces next versions of its operating systems. Apple is expected to announce iOS 11, macOS 10.13, tvOS 11 and watchOS 4 at the conference that will be attended by thousands of developers and members of the press. It is unlikely that Apple will announce a hardware product at the event as that is usually reserved for the September event when the company takes the stage to announce the new iPhones.
March 27 is the date when tickets will go on sale for the conference. This year's conference will be different from previous years as Apple is moving it from San Francisco to San Jose. The last time Apple held the WWDC conference in San Jose was in 2002 when Apple announced Mac OS X 10.2.
However the venue according to Phil Schiller is capable of holding a similar number of people including 5,000 developers and 1,000 Apple engineers. The company will live stream the keynote as well as conference sessions for developers who are not able to make it to the event in person.