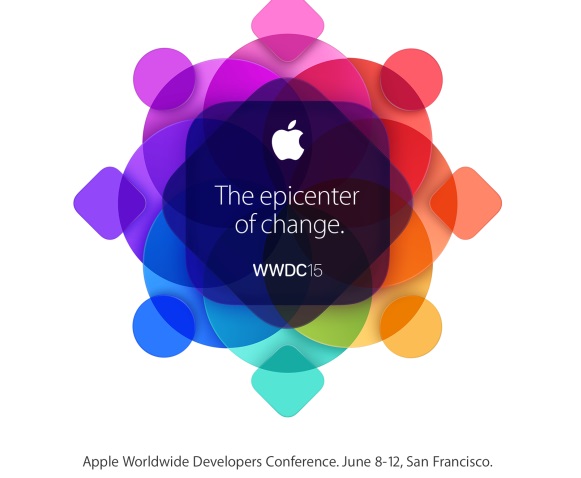 Ladies and Gentlemen, we have got some exciting news to share with you all. Apple has just announced the dates for the Apple Worldwide Developers Conference 2015, which in short is also known as WWDC 2015. The event that is scheduled to take place in San Francisco will be held during June 8 to 12th. The tagline for the event as seen in the official logo above is "Epic Center of Change", that clearly hints at the big announcements that are expected from the company this year.
At the main keynote of the conference Apple's top executives are expected to take the stage and announce the new versions of iOS and OS X. iOS 9 will be announced with changes that are rumored to be focused more on performance and stability rather than new features. As of now little is known about what Apple is going to announce during perhaps the most important software related keynote of the year. In addition to Macs and iOS devices we may also seem some sort of software update for the new Apple Watch.
Tickets for the event will be available on this link starting today up until Friday. Due to large volume of interested buyers and limited tickets Apple randomly selects candidates who can purchase the tickets. Those who end up on the list can get them for $1599.
We will be covering all the news related to the WWDC 15 event before, during and after it so stay tuned and don't forget to follow us on Twitter, Facebook and Google+. (Apple)