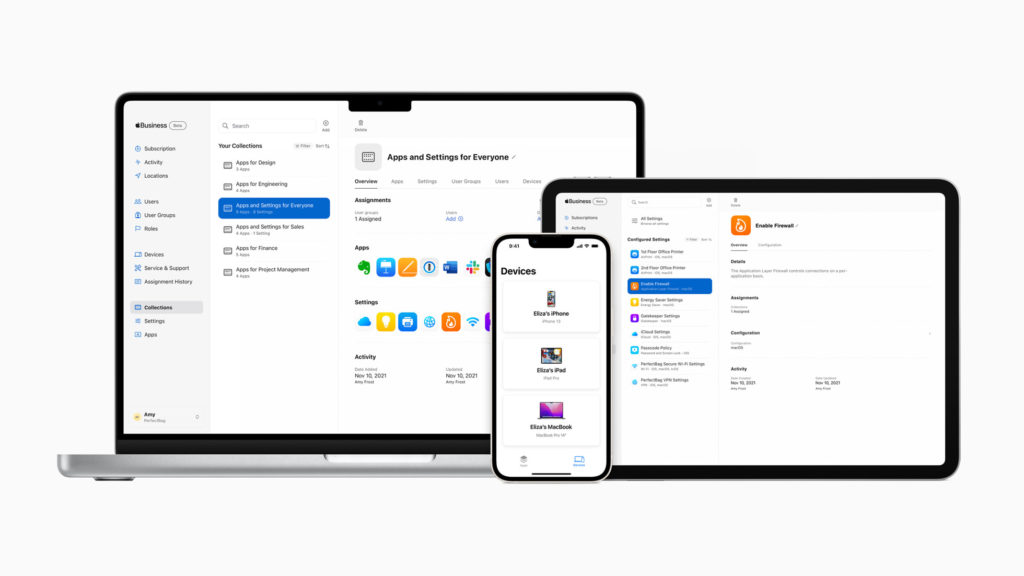 Apple has launched the new Apple Business Essentials as a subscription service for small businesses. With this service Apple wants to provide device management, support, storage into a single subscription for businesses up to 500 employees.
Along with the service Apple is also launching the Apple Business Essentials app that will allow employees of small businesses to install apps that request support.
Apple's device management features include device setup to employee onboarding and device upgrades. Apple will be providing security, prioritized support and secure data storage and backup under its device management features.
The Collections feature will enable IT personnel to configure devices with settings and apps for individual users, groups and devices. In addition to that when an employee logs into their device with work credentials Collections will automatically push settings including VPN configurations and Wi-Fi passwords to the device.
Apple is also providing a dedicated iCloud account for work, which will allow employees to backup their data, collaborate on files and documents and use secure cloud storage on their devices.
Businesses using the Apple Business Essentials subscription will also have the option to add AppleCare+ for Business Essentials to its plan. When they they get priortized repairs that can be initiated directly from the Apple Business Essentials app.

Apple Business Essentials is available with three plans. Businesses can customize plans to support each user with up to 3 devices and up to 2TB storage in iCloud starting at $2.99.
(Apple)