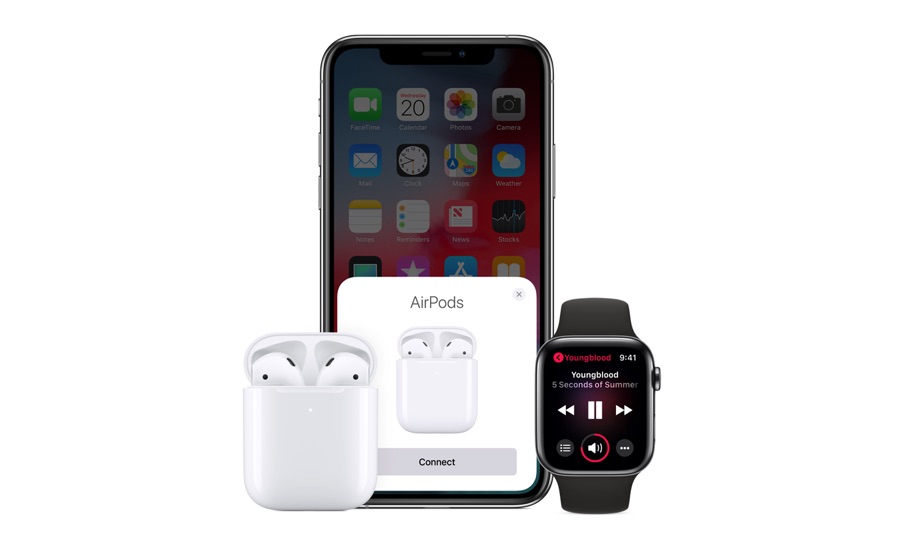 Continuing its cycle of releasing new products throughout this week, Apple has today finally released second generation AirPods and they are now available for purchase on its online store. The updated AirPods that come over 900 days after the release of original AirPods bring a number of new features that includes the new H1 Chip, Optional Wireless Charging and Hands-Free Hey Siri support.
With the new AirPods Apple has added the optional wireless charging case, which users can buy by paying $40 extra over the non-wireless charging model. So while the AirPods 2 still cost $159, the AirPods 2 with wireless charging case are priced at $199. Users can also add wireless charging case at a later point by buying the case for $79. Similarly users of original AirPods can also add wireless charging functionality to their AirPods by buying the wireless charging case separately. The wireless charging case features Qi wireless charging, same as new iPhones.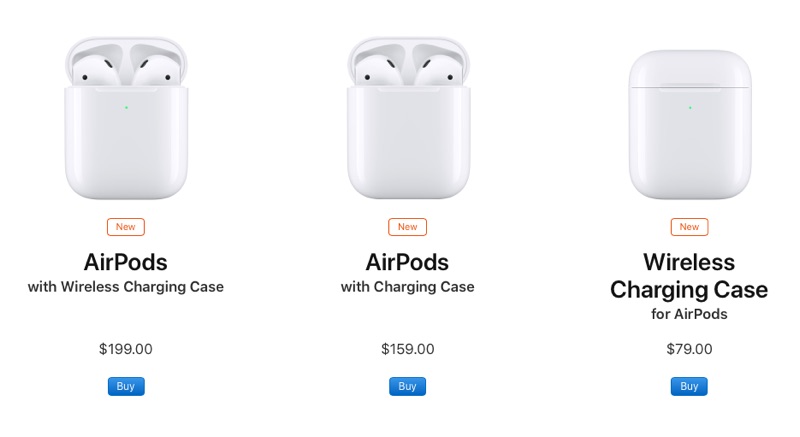 The new Airpods also feature the new H1 chip, which according to Apple offers up to 50 percent more talk time. This new chip will also help in speeding up the process of switching between devices, with Apple claiming the AirPods 2 connect up to two times faster.
With AirPods 2 Apple is also adding the ability for users to directly talking to Siri by saying the 'Hey Siri' command. Previous model required the user to double tap on the headphone before they could speak to Siri.
Apple's AirPods 2 are available for purchase on its online store. For the first time Apple is also offering free engraving on check out, allowing you to personalise the charging case.
AirPods 2 without charging case cost $159, while the wireless charging case model is available for $199.