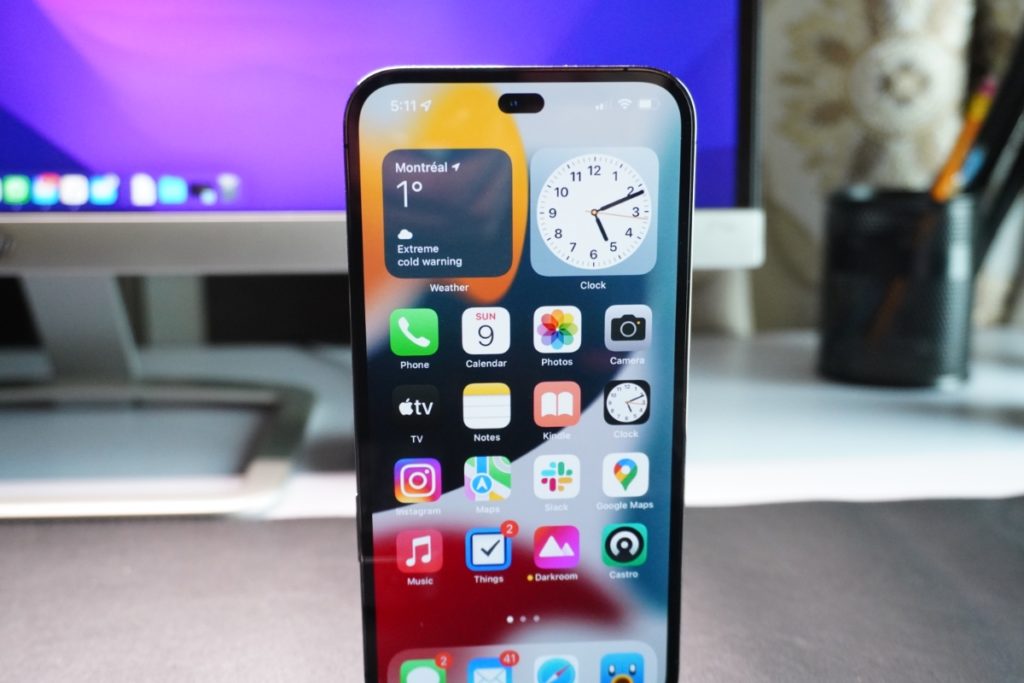 According to new reports that have surfaced over the Internet Apple is on course for adding under-display Face ID sensor in its future iPhones. Although there's some debate over the timelines over when this new feature might become available.
The first report comes from Korean website The Elec, which claims Apple is going to add under-display Face ID in iPhone 15 series, which is expected to launch in 2023. The same report says Apple will be using Samsung Display's technology in its iPhone 15 Pro.
Samsung is expected to use the under-display face scanning biometrics in its foldable lineup of smartphones starting next year, while Apple will follow Samsung and add it to iPhone 15 Series after that.
Apple reportedly plans to remove the notch from the iPhone and add a hole punch on the display. Hole on the display is said to be for the camera while the Face ID panel will be under the display.
The report also talks about the iPhone 14, adding Apple will bring the hole punch design in this year's iPhone 14 while under-display Face ID will arrive next year. This new Face ID sensor will only be visible when in use and will become hidden when it is not in use.
Contradicting The Elec's report reliable analyst of Display Supply Chain Consultants Ross Young said that they do not expect Apple to launch under panel IR for iPhones until 2024. With this timeline the under-display Face ID will be part of the iPhone 16 lineup instead of the iPhone 15 lineup, which is expected to launch in 2023.
Young said they have reconfirmed with their sources and seemed confident that the under panel IR will not be coming until 2024, adding Apple and its suppliers will still need to start development and submit samples now.