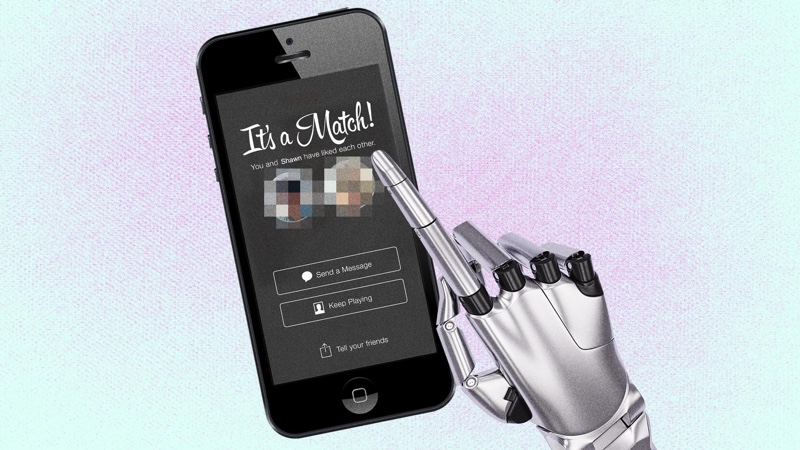 When we create a profile on a dating app, we try to be as open as possible and reveal as much info about ourselves as we can. Turns out it is not a great idea to reveal information, as stalkers can use it to learn more about yourself, and find out even the stuff that's not on your profile.
Security researchers from Kaspersky Lab performed tests to see if information about a user found on dating apps can be cross referenced to find them on public social media services like Facebook and LinkedIn. They found that if a user has shared his or her job and education on the dating app, then this information can be used to track them on social networking sites.
Alarmingly this is true for popular apps like Tinder, Happn and Bumble. For example on Tinder, you don't even need to be matched with a person to get access to this information. First name, education and job are already shown on the user's card to everyone. Researchers were able to identify users with this information with 60 percent accuracy.
Tinder and many other apps even shows how far the user is, which can also be used to triangulate their location and determine if the victim lives close by or not. Kaspersky found that an attacker can even spoof their location and make the app show if their new location is closer to the victim at that moment. This can help the attacker to at least find the neighborhood someone lives in.
Another vulnerability found in popular dating service is that they don't encrypt all communication, so hackers can hack Wi-Fi networks and intercept user information, chats and sensitive stuff like photos. Services like Badoo are susceptible to photo hacks while others like Mamba don't use HTTPs at all, which means hackers can even steal login information.
How to protect yourself
If you want to protect yourself from such attacks, it is a good idea to not reveal your private information such as full name, your job or education in public profile. You can mention this stuff in a vague manner without revealing which school you went to or the company you work at. This will greatly reduce the chances of someone finding out your identity, and will make it much harder for them to search for you on Facebook, Twitter and LinkedIn.
[
Kaspersky
Via
Gizmodo
]