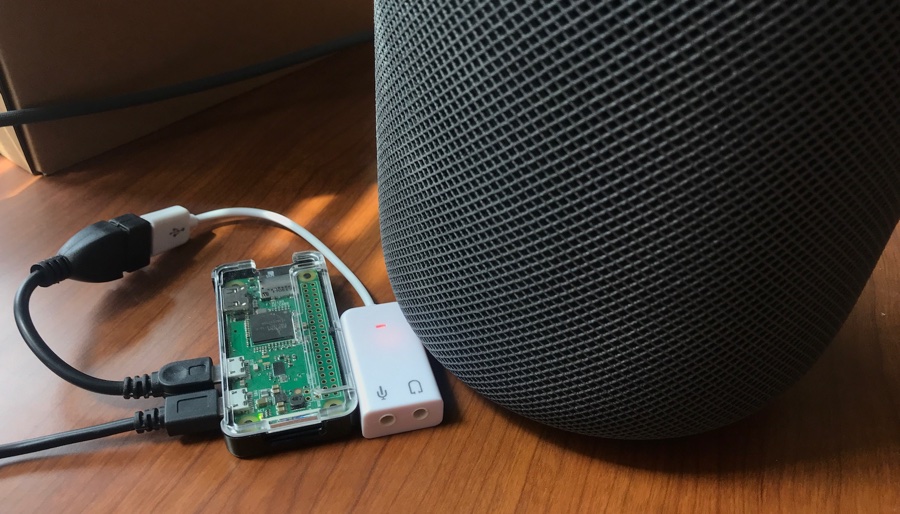 HomePod is a superb speaker, however its usefulness is largely reduced due to the fact that it only works with an Apple device. Right now you can only listen to audio from an HomePod if you are using Apple Music or through AirPlay enabled devices such as an iOS device.
Despite having Bluetooth functionality you still cannot connect any non-Apple music source with your HomePod like almost every other Bluetooth speaker out there, and this can be pretty frustrating. However if you are up for doing a DIY project, then you can address these shortcomings of your Apple speaker by just using a Raspberry Pi, a few electronics parts and a few lines of code. The whole project will cost you around $40.
The device you will be creating to add Bluetooth speaker and line-in audio functionality to your HomePod is dubbed as BabelPod by its creator. This device acts as a universal translator allowing the Bluetooth source and the HomePod to communicate with each other and essentially allows you to enjoy your music from the device of your choice. It turns the audio input into AirPlay stream that can be understood by the HomePod.
By the time you are done with this fun little DIY project you will have a HomePod that can receive audio from both indirect Bluetooth audio source and a line-in connection.
The BabelPod also has a web interface that will allow you to select an audio source, which can be any Bluetooth or line-in device and the destination, which can be a AirPlay-enabled device such as the HomePod.
Before you go online to buy a Raspberry Pi keep in mind that this project does require some technical knowledge and the end product will deliver a reduced audio quality when compared to audio being streamed through AirPlay. Despite that it is something any HomePod user looking to expand the HomePod's functionality should try as it will not only make the speaker more useful but also increase its lifetime.
You can read the full BabelPod tutorial on Andrew Faden's website here. (via)