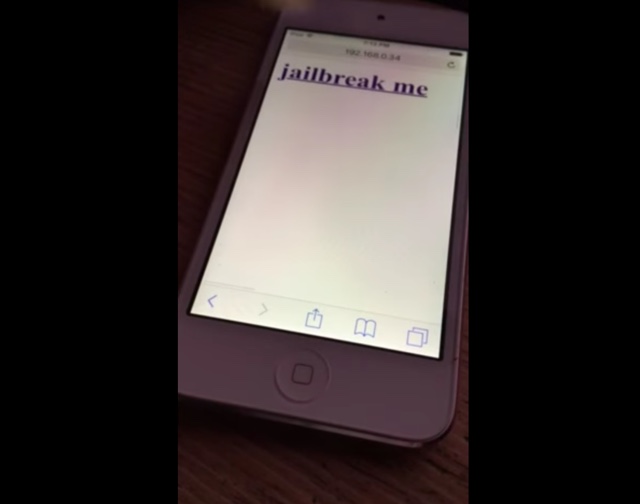 Remember the good old days when you could jailbreak your iOS device using an online tool called JailbreakMe. Well it seems like iOS hacker Luca Todesco has developed a modern version of that tool capable of jailbreaking iOS 9.3.2. He has demoed his Safari based tool, which when opened through the web browser can download files from a remote server and jailbreak the device. The tool also installs a fully working version of Cydia that can be used to download tweaks and apps.
In the demo video Todesco can be seen jailbreaking his iPod touch while running iOS 9.3.2, by simply opening a web page and clicking on a link. Once the download process is completed Cydia icon appears on the screen. The hacker is even able to download the MTerminal app from the jailbreak store and run it without any problems. The hacker notes that the stashing is disabled so Cydia is not able to prepare filesystems.
Just as with previous jailbreak demos by Todesco it is safe to say that he does not intend to release the tool for everyone to use.