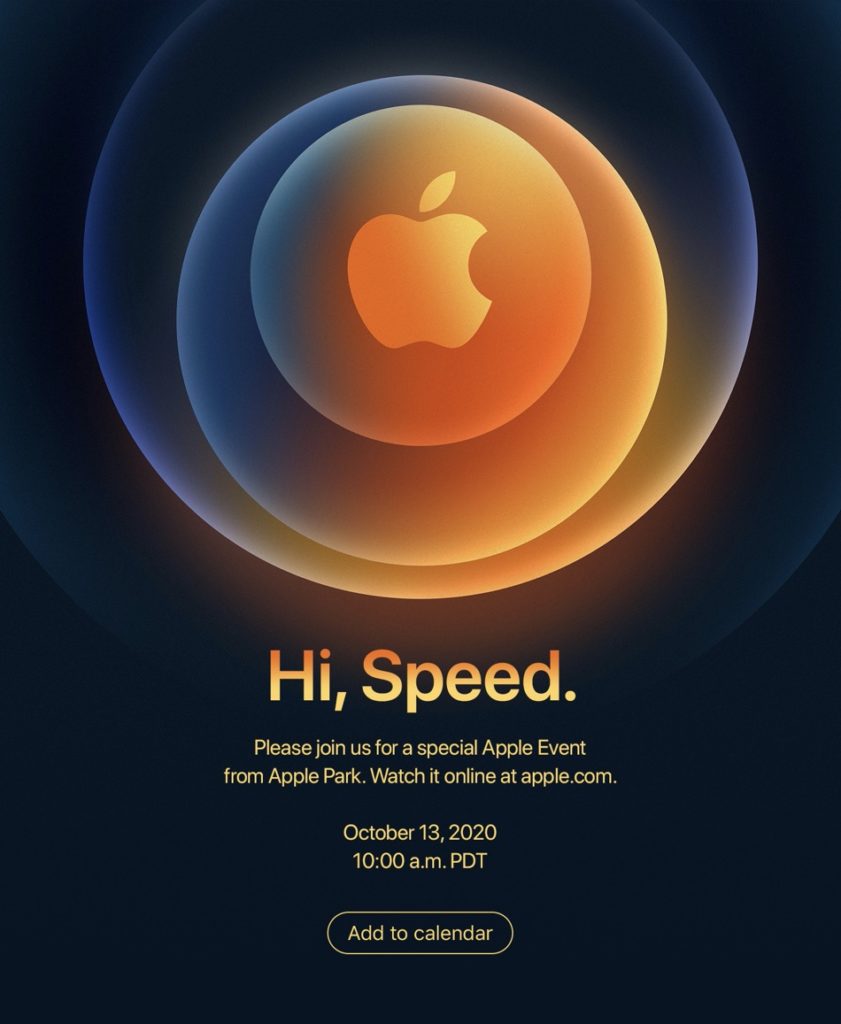 Apple is holding its highly anticipated iPhone 12 event today. The Hi, Speed event where the company is expected to announce four new models of iPhone will be an online only event, which will be livestreamed on multiple platforms.
If you are excited to watch the Apple event, and want to watch iPhone 12 announcement live then you can do so on YouTube, Apple's official website and on Apple TV.
Simply head over to this video on YouTube's website to watch the live stream.
The Apple Hi,Speed event will start at 10AM PDT. Below you can find out when the event will start in your timezone.
London, UK: 6:00PM. BST
New York, New York: 1:00PM. EDT
Toronto, Canada: 1:00PM. EDT
Rio de Janeiro, Brazil: 2:00PM. BRT
Cape Town, South Africa: 7:00PM. SAST
Istanbul, Turkey: 8:00PM. TRT
Dubai, United Arab Emirates: 9:00PM. GST
Delhi, India: 10:30PM. IST
Jakarta, Indonesia: 12:00PM. WIB 14th October
Shanghai, China: 1:00AM. CST 14th October
Singapore: 1:00AM. SGT 14th October
Sydney, Australia: 4:00AM. AEDT 14th October
Tokyo, Japan: 2:00AM. JST 14th October
We will be posting articles about Apple's announcements during and after the event, so be sure to follow us on Twitter and visit us for fresh iPhone 12 content.
Also read: Download Apple's Hi, Speed iPhone 12 Event Wallpaper Here