Looks like Apple is in a hurry to update its websites with iPhone 12 related assets. The company has recently uploaded four iPhone icons to its iCloud website that are used to depict user's devices. The icons as noted by Twitter user @AppleSWUpdates were uploaded prematurely and have identifiers for the upcoming iPhone models.
The iPhone 12 iCloud icons have iPhone 13,1, iPhone 13,2, iPhone 13,3 and iPhone 13,4 identifiers, even though Apple's current smartphones that includes iPhone 11 use iPhone 12,1 identifier. The iPhone 13,1 identifier is definitely pointing towards the next generation of iPhone.

The addition of four new icons corroborates with Apple's plans of releasing four different iPhone models namely iPhone 12 mini, iPhone 12, iPhone 12 Pro and iPhone 12 Pro Max.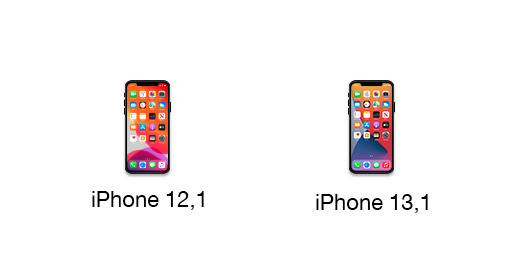 Apple has uploaded the icons to its CDN and they are available for everyone to see. You can see the side by side comparison of the iPhone 12 iCloud icon above. While the image is pretty low resolution you can see the major difference between the two devices is the use of different stock wallpapers. On the iPhone 12 icon we can see that Apple has used the iOS 14 wallpaper while the iPhone 11 icon still has the official iOS 13 wallpaper.
There are chances that the iPhone 12 icon we see in the above comparison is just a placeholder and might get replaced after the event. However what will not change is the 'iPhone 13,1' identified as it is most likely going to be the official identifier for the iPhone 12 models.