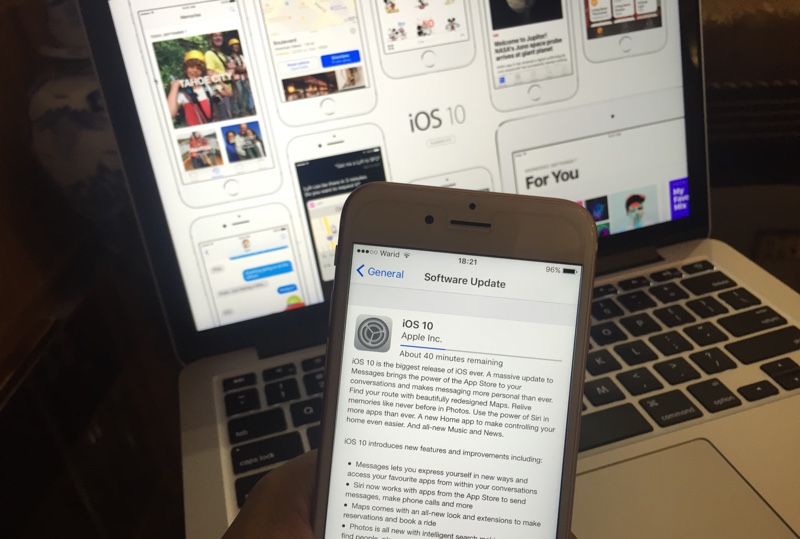 Its been less than 3 weeks since the launch of iOS 10 on September 13 and it seems like it has already taken over iOS 9 as the most popular iOS version. According to a research over 55 percent devices that are supported by the operating system run iOS 10. The statistics were released by research firm Mixpanel, which puts iOS 10 at 55.29 percent. iOS 9 on the other hand still powers around 40 percent of iPhone, iPad and iPod touch models.
Since iOS 10 is supported by iPhone 5 and above, this research covers most iPhone models out there. The research also included older versions of iOS than iOS 9 putting their usage figure at 4.39 percent among iOS device users. Mixpanel gave adoption figures for first 24 hours of iOS 10's release according to which 14 percent of iOS devices were updated to the latest software within first day.
While these figures have been announced by Mixpanel, Apple has yet to give us the official adoption figures that are usually placed on Apple's developer support website. Apple last updated the official figures one day before iOS 10's release on September 12.
Even though iOS 10's adoption figures are impressive they are still slower than when iOS 9 was publicly released. iOS 9 saw a 50 percent adoption within 4 days of its release.

Loading ...