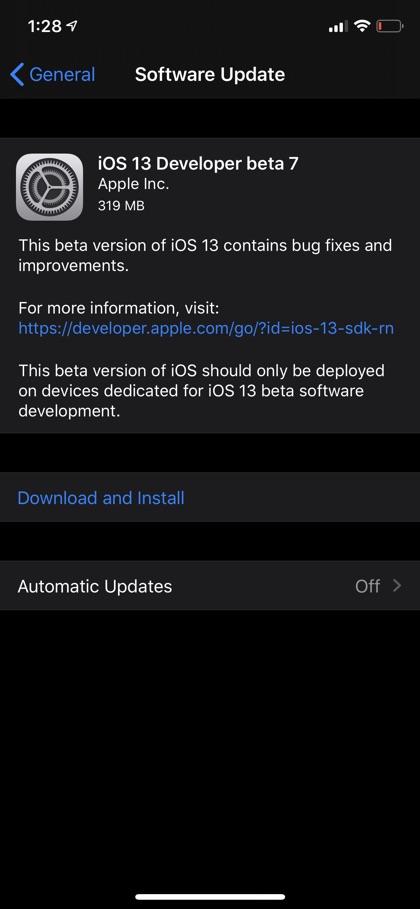 As expected Apple has released iOS 13 developer beta 7 for all supported models of iPhone, iPad and iPod touch. The new iOS beta is now available for download over-the-air and through developer configuration profiles that can be installed from the developer center website.
Alongside iOS 13 developer beta 7, Apple has also released watchOS 6 beta 7 and tvOS 13 beta 7, both of which are also available on their respective devices. While new betas have been released for three operating systems, Apple has not released macOS Catalina Beta 5 yet.
iOS 13 beta 7 does not bring any noticeable changes to iOS, however an asset found within beta 7 may have revealed the date Apple is going to announce iPhone 11, which is company's next generation of iPhone. According to the leaked asset discovered by website iHelpBR the event will most likely take place on September 10th, 2019.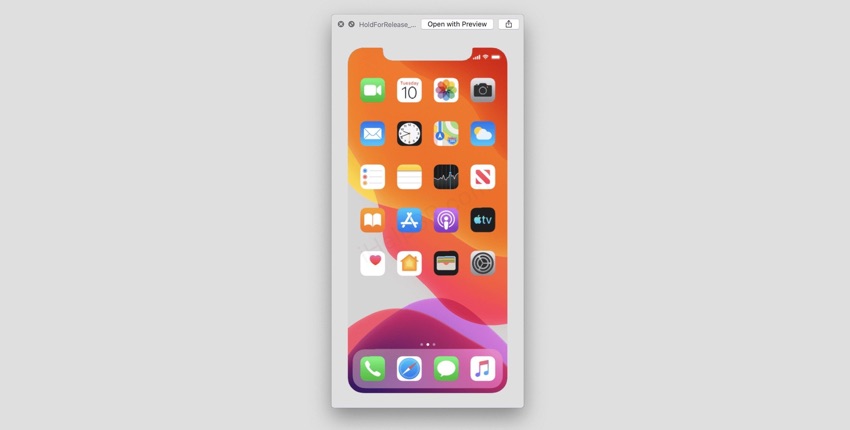 The asset in question is a home screen screenshot titled "HoldForRelease" with the calendar icon date set for September 10th, which also happens to be a Tuesday (Apple's favorite day for holding announcement keynotes).
Apple is expected to launch three new models of iPhone in September, nomenclature for which is still unknown. However rumors suggest Apple will release an iPhone 11, which will replace the current iPhone XR, while the premium models that are going to replace iPhone XS and XS Max will be called iPhone Pro and iPhone Pro Max respectively.
The iPhone XR replacement also dubbed as iPhone XI is said to feature a dual camera system while both 'Pro' models are rumored to feature a triple camera system on the back. In addition to this other rumors claim next generation flagship iPhones will have the same OLED screen as recently released Samsung Note 10, iPad Pro like 120Hz ProMotion display, bidirectional charging ability to wirelessly charge other accessories such as the AirPods and more.