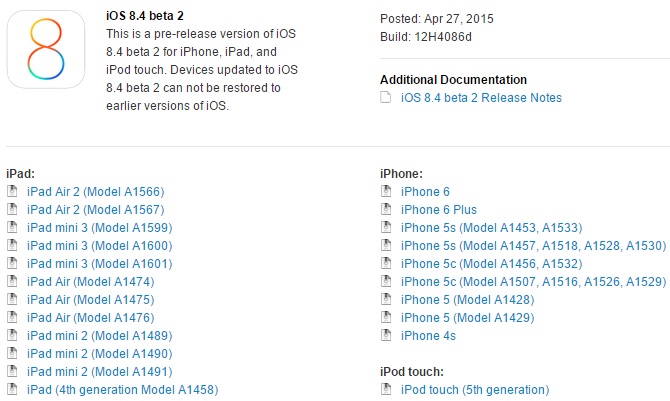 Apple has just released the new iOS 8.4 beta 2 to the registered developers and it is now available for download. In addition to that the company has also released the very first public beta of the upcoming iOS 8.4 software update. For those of you who have not followed the release of iOS 8.4 betas the update brings a revamped version of the stock Music app bringing new features like queuing, new design, better search, mini player and more.
While the second beta does not bring any huge changes to iOS one thing that you will notice is the addition of trending searches into iTunes Radio, a feature that is borrowed from the App Store application. It also includes a bunch of routine bug fixes. Apple has also made Xcode 6.4 beta 2 available for download. If you are running the first beta of iOS 8.4 then you will be able to update to the second one through the software updates section of the Settings app. Alternatively, you can head to the dev center to download the IPSW file for your iPhone, iPad or iPod touch.
With WWDC 2015 confirmed for June in which Apple will announce the new iOS 9 it would be interesting to see when iOS 8.4 is made available for public. Apple is also expected to integrate Beats streaming music service in the next iteration of the Music app.
Also read: iOS hacker i0n1c shows iOS 8.4 jailbreak on video