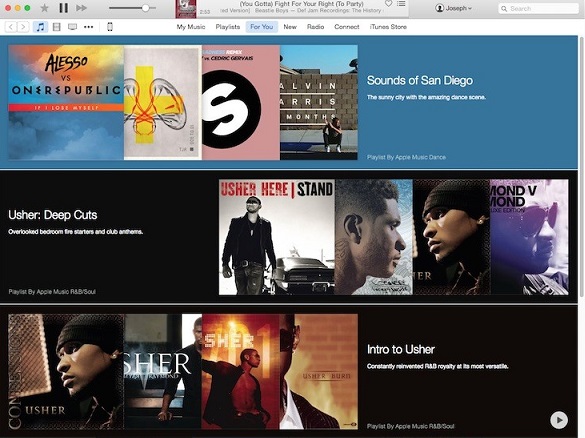 Following the release of iOS 8.4 update for iPhone, iPad and iPod touch Apple has also released the new iTunes 12.2 for both Mac and Windows users. With this release users of both desktop platforms will be able to enjoy Apple's new Music streaming service. The iTunes version of Apple Music offers the same features as it does on the mobile devices including on-demand music, activity based playlists, ability to create playlists, follow artists through Apple Music Connect and more. It also includes the Beats 1 radio station i.e Apple's 24/7 worldwide radio service.
If you are on a Mac then head to the Software updates section of the Mac App store in order to install the latest version. Windows users can click on About > 'Check for Updates' to install the latest iTunes on their computers. After installation has completed you will find new Apple Music related buttons in the top navigation bar.
Just like iOS devices Apple is offering a 3 month trial period for desktop users of the Apple Music service. After that the service will cost you $9.99 for individual accounts and $14.99 for family accounts. Family accounts can have up to 6 members at a time.
Windows users can also download iTunes using the link below.