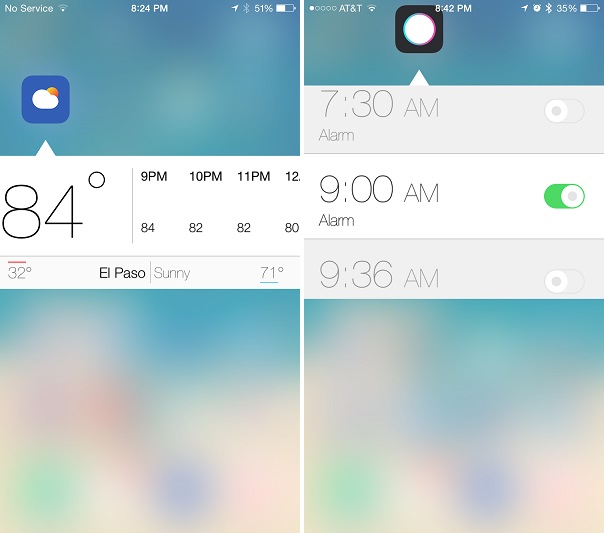 We have always wished for iOS to have a feature that would allow us to get information from different applications right on the homescreen. But instead we have to launch the app and perform unnecessary steps just to check the weather or turn off alarms. The new Velox 2 tweak makes the life of jailbroken iOS users easier by adding a way to quickly access to core functions of different applications and letting us interact with them right from the homescreen.
With Velox 2 you can get an overview of the weather, take a note, perform a quick calculation, take a picture, tweet, turn on/off alarms, search the Internet, check out new Cydia releases and more. For apps that don't have their own Velox extensions, the tweak will display recent notifications belonging to that to particular app.
While the number of apps supported by Velox 2's extensions out of the box is decent, it is still limited. That's why the developer is offering an API, which will allow app developers to integrate Velox with their apps.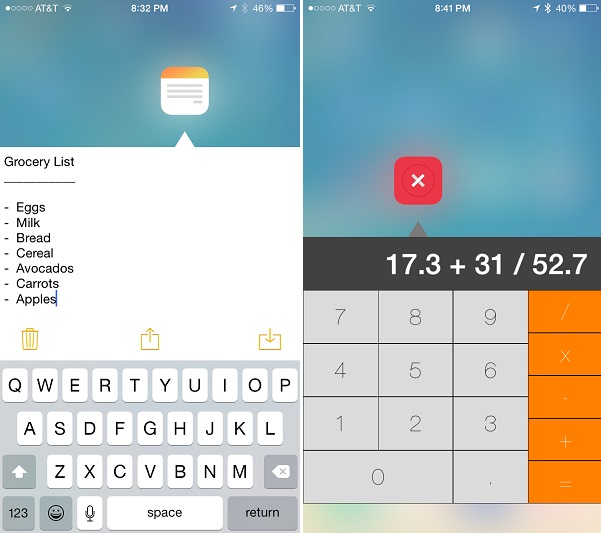 Once you have installed the Velox 2 tweak, you can assign a gesture of your choice, that you can perform to expand an app's options. You can customize the look of Velox by turning on the dark mode or turn on faster animations.
Velox works on all devices running iOS 8 including iOS 8.4. The tweak is partially supported on iOS 7, however developer warns there may be issues.
Watch the video below for a detailed walkthrough of the velox 2 tweak.
You can download Velox 2 tweak from Cydia for $1.99.