If you own a vehicle that comes with a wired CarPlay head unit, then this review is for you. In this article, we will test and review the Carlinkit CPC 200-Tbox Plus device. This device converts the wired Apple CarPlay of your vehicle into wireless CarPlay.
What makes this product amazing is that it does not require any modifications to your car. It is a plug-and-play device, that can be plugged into the USB port of your vehicle. Once the device has been plugged into the USB port it is detected by your vehicle's head unit and becomes useable in a few seconds time.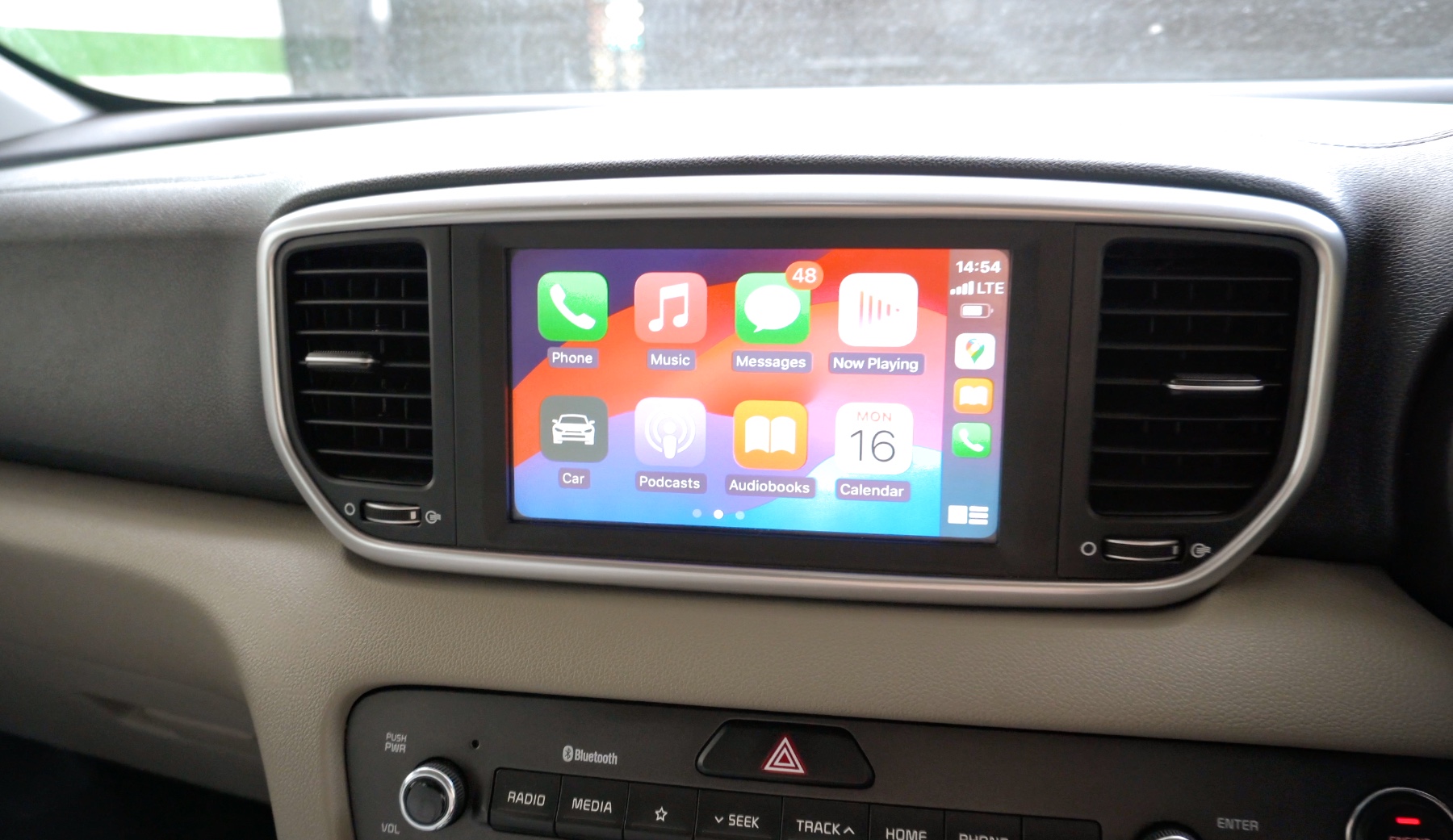 The Carlinkit CPC200-Tbox Plus is not only a wireless CarPlay adapter. It is also a high-performance multimedia video box that converts your original CarPlay system into an Android tablet. Powered by Android 13.0 this device allows you to add a full-fledged Android system to your device complete with Google Play Store apps like Netflix, Chrome, YouTube, YT Music, and many more.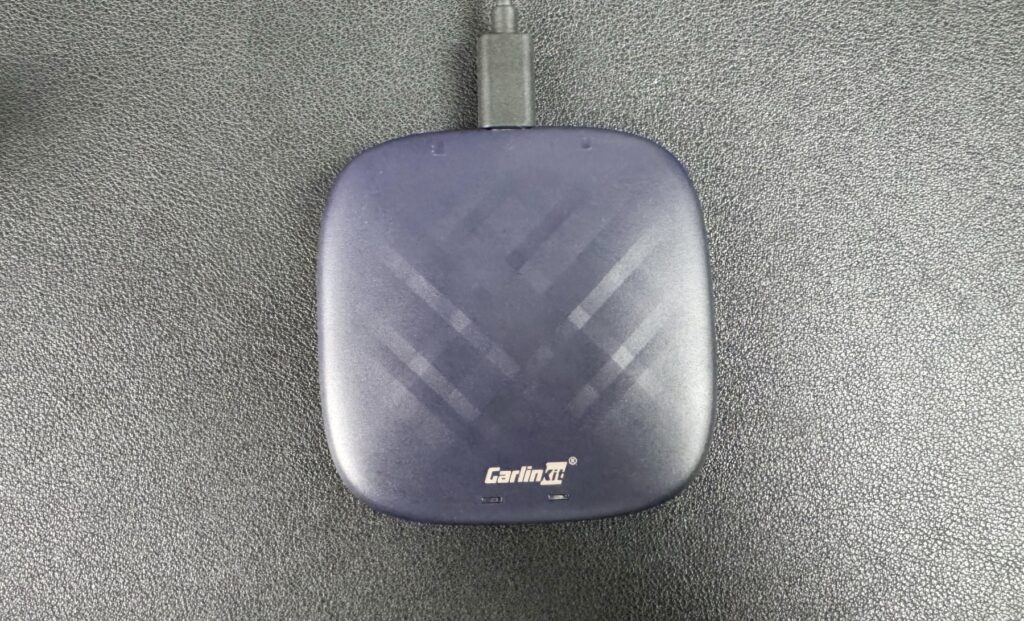 While the Android features are great, being a big fan of Apple CarPlay, I have been using this device primarily to add wireless CarPlay functionality to my Kia Sportage.
Remember this device adds wireless functionality to an already CarPlay-compatible vehicle. If your vehicle's head unit does not support Apple CarPlay, then this device cannot add Apple CarPlay to it.
Before we discuss my experience of using the Carlinkit CPC200-Tbox Plus Wireless CarPlay device, let's take a look at its specs and features.
With the Carlinkit CPC200-Tbox Plus you get
Qualcomm 8-core chip
4GB or 8GB of RAM
64GB or 128GB of internal storage
Built-in GPS
SIM Slot with 4G LFE support
Android 13.0
Apple CarPlay support
Android Auto support
Note: The device I tested was the Carlinkit CPC200-Tbox Plus with 8GB of RAM and 128GB storage.
The Carlinkit CPC200-Tbox Plus device features a compact design that does not take up much space in your car's dashboard. It is a plug-and-play device that can be connected to the car with the supplied USB-C to USB-A or USB-C to USB-C cable. The device ships with both types of USB cables, so you can use it no matter which port is offered on your vehicle.
On Carlinkit CPC200-Tbox Plus you get access to a microSD card slot that lets you add media files to the device and play them on the go. It also has a SIM card slot that enables users to put a physical SIM card into the device and add 4G network capability. Once 4G is activated you can use the multimedia box's own Internet connection for streaming music, watching movies, navigation, and more.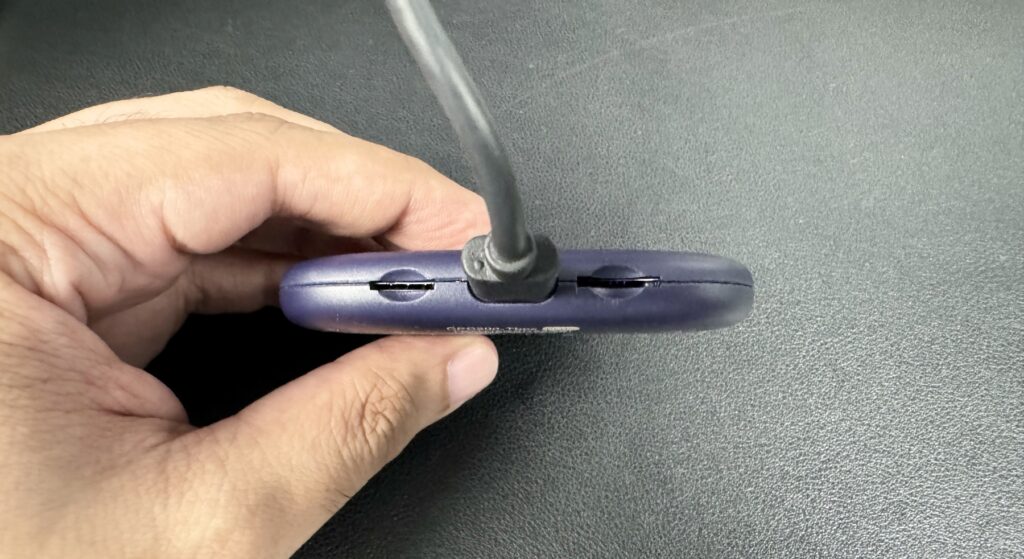 At the front, you also get Carlinkit branding and two lights in green and red colors.
Inside the box
Unboxing the Carlinkit CPC200-Tbox Plus is a fairly simple process. In the box, you get the device itself along with two USB cables (USB-C and USB-A), and a manual.
My experience of using Carlink CPC200-Tbox Plus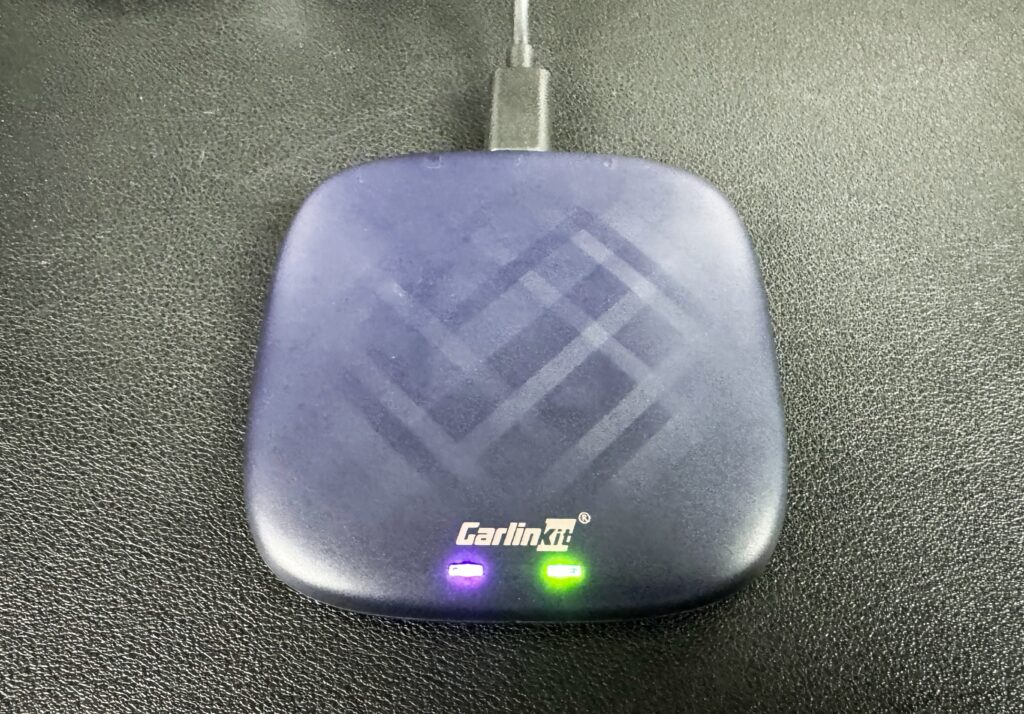 I am a big fan of Apple CarPlay and I cannot imagine driving around on both short and long routes without it. The ease of use, design, and features make it a must-have feature for any car that I drive. Having said that the only issue I had with my Kia Sportage's head unit was that it came with wired Apple CarPlay. This means CarPlay would only work when you plug your iPhone into the USB port of the car using a cable.
This was a big issue as I would either often forget to plug in my device and activate CarPlay or worse, would forget to remove the cable from the device and end up pulling it while getting out of the car.
Knowing wireless Apple CarPlay exists I was considering getting the stock head unit removed from my vehicle and adding a third-party Apple CarPlay head unit with built-in wireless Apple CarPlay. However, that would have cost me a lot of time, and money, and affected my car's functionality, as the stock head unit is quite integrated with the car's climate controls and other features.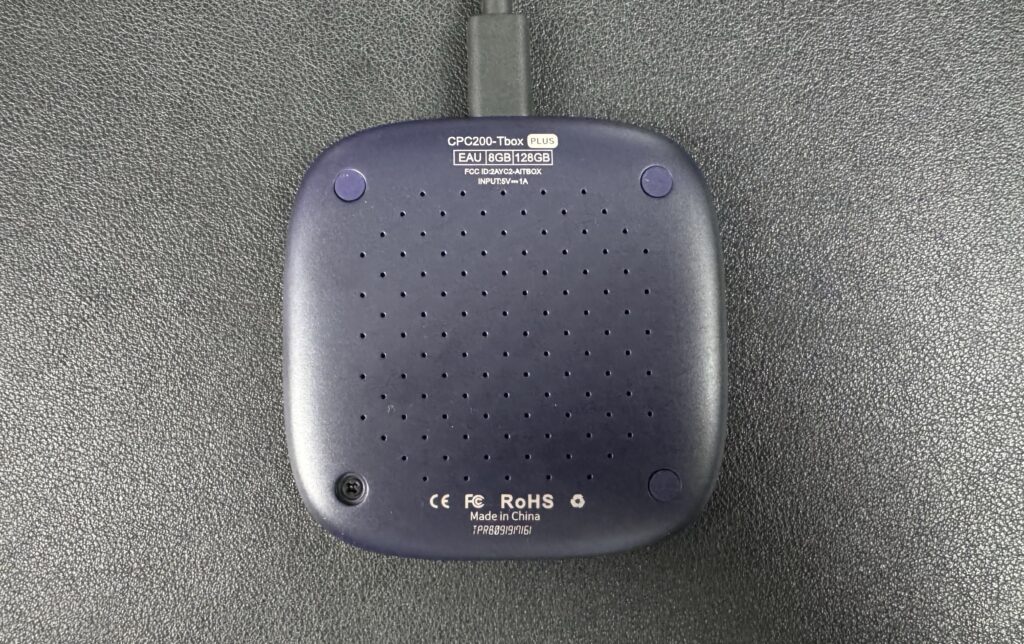 Then one day, the folks from Carlinkit got in touch and showed interest in sending us a review unit. I instantly agreed knowing full well how this product has the potential of changing my life.
As soon as I received the Carlinkit CPC200-Tbox Plus I connected to my car using the USB port in the dashboard, and voila the device started working right away.
A great thing about this wireless CarPlay solution is that it is plug-and-play, and there's no setup involved. The device begins working as soon as you start your car. To turn on CarPlay you have to tap on the same CarPlay icon as you did with the wired solution. When you do, you are taken to the Android interface where you get access to a full Android tablet experience. You can either continue using Android or tap on the 'Autokit' icon to enter the CarPlay interface.
Once you are in CarPlay you can use it just as you did with the wired setup. App launching is fast, navigation works smoothly, and music from Apple Music or Spotify will play without any lag or issues. All while your iPhone is sitting in your pocket or bag.
After the initial setup is complete with your device connected to the Carlinkit CarPlay, your iPhone will automatically connect to the Carlinkit CPC200-Tbox Plus every time you start your vehicle.
From starting the car to accessing the CarPlay screen, the whole process only takes 30-40 seconds. It is also automated, with you only required to tap on the CarPlay option on the head unit like you normally would with a wired setup.
After using Carlinkit CPC200-Tbox Plus and enjoying wireless CarPlay in my vehicle, I can safely say that I can never go back to the archaic wired CarPlay that comes with my vehicle.
The future is wireless and this device brings it to you without the inconvenience of spending hundreds of dollars replacing the stock head unit of your vehicle.
Pricing and availability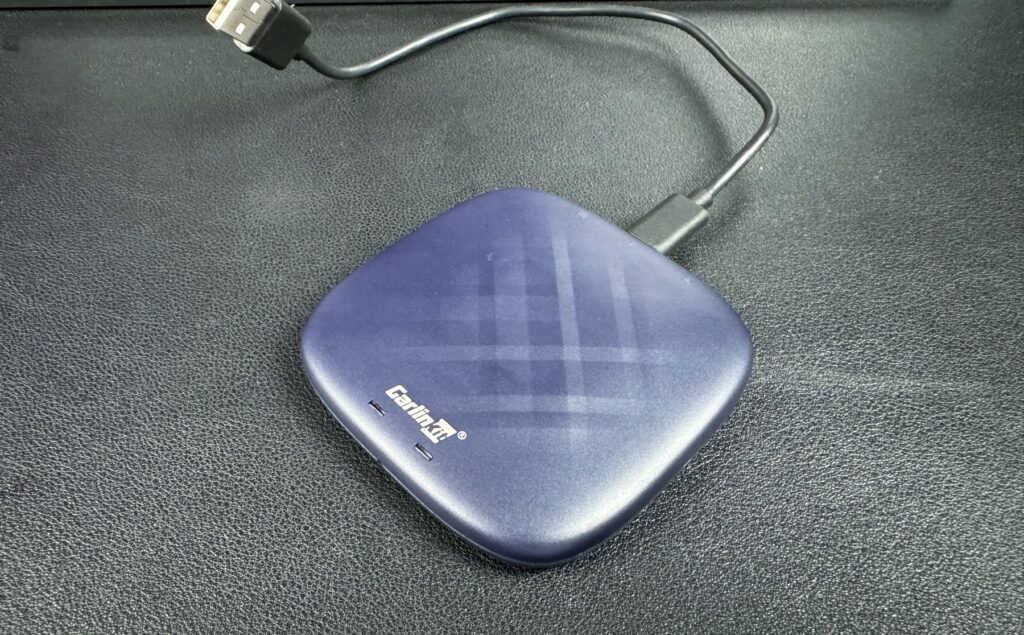 You can buy the Carlinkit CPC200-Tbox Plus device from the official website, where it is available at a discounted starting price of $155. When you are placing the order you can choose from the 4GB RAM and 64GB storage version that costs $155. The unit with 8GB RAM and 128GB storage costs $189.
You can get an 18% discount on your order if you use coupon code 'iOSHacker'.
While ordering you also need to be mindful and select the USA & Canada variant if you live in these countries, or choose 'For other countries' option if you live elsewhere.
Rating
Having used the Carlinkit CPC200-Tbox Plus for over a month now, I have zero complaints with it. I am fully satisfied with its performance, speed, and features and would rate it 5/5.
Disclosure: iOSHacker may receive a commission if you purchase products through our affiliate links. For more visit our privacy policy page.