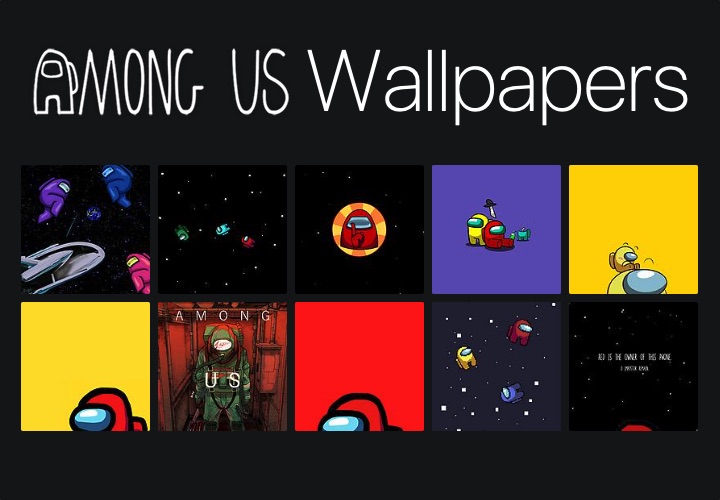 In this post you will find some amazing Among Us Wallpapers for iPhone ready to download on any device for free. These wallpapers are inspired from the popular mobile and desktop game Among Us.
In addition to focusing on the Among Us Wallpapers, it is also attractive and funny to set up the back of the iPhone. The perfect way to make your device uniquely yours is with the one-in-a-kind stickers inspired by Among Us!
These custom stickers could be created with your names, your favorite characters, sayings, and any Among Us designs you like. It can be easily applied to a variety of items including phone cases, iPads, laptops, planners, water bottles, car windows, journals, mirrors, and more! The cute and inexpensive way to match your wallpapers and jazz up a plain phone case!
If you haven't been living under a rock, then chances are you are already familiar with the immensely popular Among Us game on iPhone, iPad and other platforms.
Among Us the game has taken the world by storm and has quickly become one of the most popular games of 2020. If you are a fan of Among Us game, and play it regularly on your iOS device, then we have the perfect 10 Among Us Wallpapers for iPhone that you need to download right now.
These high resolution wallpapers are designed for a mobile device's screen, so you can use them on your iPhone, iPad or even an Android smartphone.
All of these wallpapers work great on an iPhone's screen so no matter if you have an iPhone 11 Pro Max, iPhone 11 Pro, iPhone 11, iPhone XS, iPhone XS Max, iPhone X, iPhone 8, iPhone 8 Plus or older these wallpapers will look amazing.
To save these Among Us iPhone wallpapers simply long press on your favorite image and save it to your device's photos library. Once it is saved simply open the Photos app and apply it as your lock screen or home screen wallpaper.
Check out more from our iPhone Wallpapers Collection Here.
Download 10 Among Us iPhone Wallpapers
What do you think about these Among Us wallpapers for iPhone and Android? Let us know in the comments below.
Also, don't forget to share your favorite Among Us wallpapers in the comments.