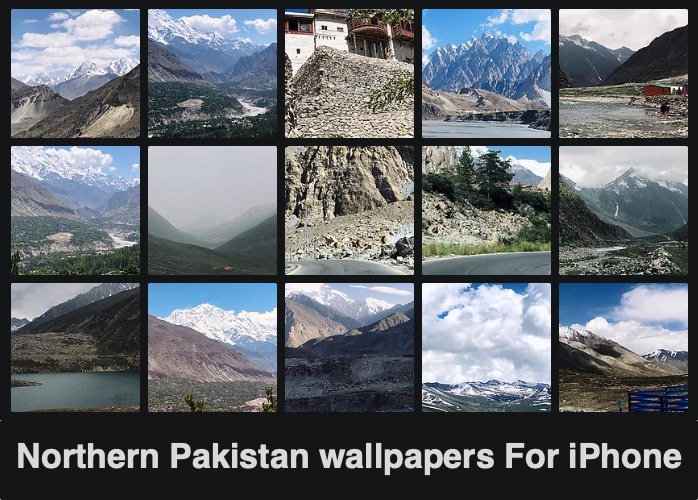 Pakistan is home to some of the most beautiful and highest mountain peaks in the world. It is also home to some of the most gorgeous valleys. Last week I had a chance to visit Pakistan's Northern Areas and was awestruck by the sceneries and natural beauty there.
To capture the beauty of Pakistan's north I used my iPhone X to take some beautiful shots. Although I am not a trained photographer the gorgeous mountains and the very capable iPhone camera made it much easier to capture what was in front of me. The images are not only taken on an iPhone but have also been edited on one.
Since my return I have been using the various photos that I took during the trip as my iPhone's wallpaper, and I thought I should share them with others who might also be interested in using these stunning mountain wallpapers on their iPhone.
All of the Northern Pakistan Mountain Wallpapers For iPhone shared below are optimized for iPhone's screen and carry the resolution suitable for iPhone XS Max. This also makes them perfect for other iPhone models including iPhone X, iPhone XS, iPhone XR, iPhone 8, iPhone 8 Plus etc.
You can download these Northern Pakistan Mountain Wallpapers by simply long pressing on them. Once the image has been saved to your iPhone's Photos library simply access the photo and apply it as your lockscreen and home screen wallpaper.
Northern Pakistan Mountain Wallpapers For iPhone