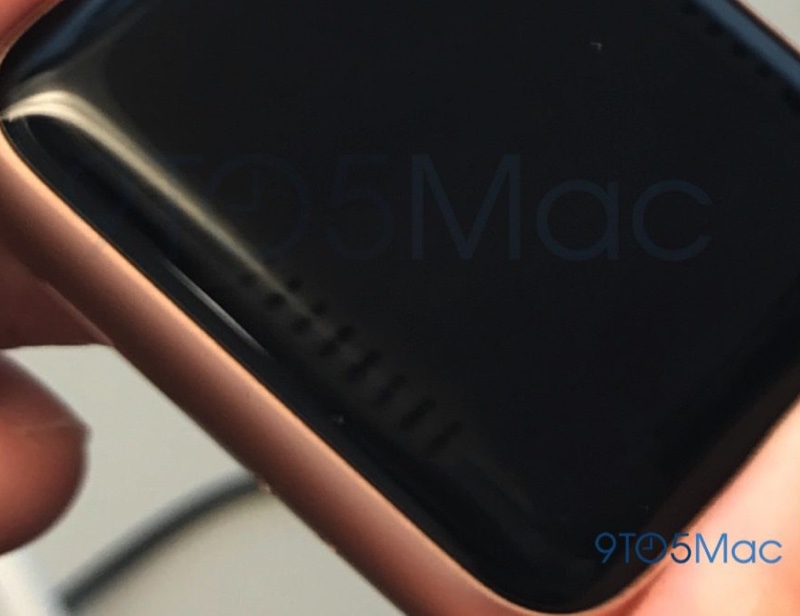 If you are seeing a row of visible display stripes on your Apple Watch Series 3 GPS model, then you are not alone. Apple has acknowledged an issue with the GPS model of the latest Apple Watch, which is causing stripes to appear on the side of the display. The stripes are clearly visible when the screen is off on affected models.
Apple has issued an internal memo to its retail repair staff and authorized third-party repair partners, letting them know of the issue with the device. Interestingly the Cellular Series 3 model has not been listed in the memo, suggesting it has remained unaffected by the display stripe issue.
Even though Apple is letting its staff know about the issue, it does not mean it is a common problem. In fact we have yet to see anyone from general public to mention this issue. As noted by 9to5Mac, Apple has instructed its staff what to tell the customer if they are experiencing the stripes issue. They can check for the issue at home before bringing their device to an Apple Store for repairs.
According to the memo users can check if their device is affected by display stripes issue or not by rubbing their finger along the display when its turned off. When they do and smearing appears on the screen with stripes becoming visible, then this means the Watch is affected. Staff can also ask the customer to create humidity or fog on the display by breathing on it and inspect again to see if the issue appears.
Right now Apple is not performing repairs on affected Series 3 models. So if users come forward with this issue, they will simply give a replacement unit to them.
Disclosure: iOSHacker may receive a commission if you purchase products through our affiliate links. For more visit our privacy policy page.