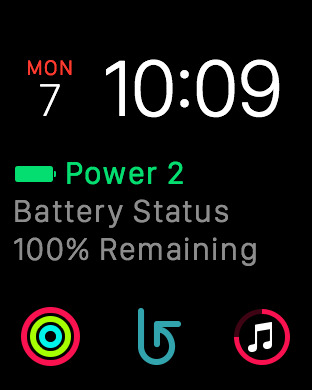 Have you been looking for a way to check your iPhone's remaining battery from your Apple Watch? If yes, then we have the perfect app for you. If you want to see how much charge is left on your Apple Watch on iPhone, all you have to do is pull down the Notification Center and look under the 'Batteries' widget. However there's no official way of checking how much battery is left on your iPhone from the Apple Watch. A new app by developer Surenix called Power 2 brings this useful feature to the Apple Watch and it is now available for download.
To view iPhone's current battery status all you have to do is raise your wrist. Power 2 adds a complication to your favorite Watch face so the information will be there no matter which style you use. In addition to showing the currently remaining battery of your device, Power 2's Watch face complication will also tell you if it is currently charging, fully charged or in low power mode.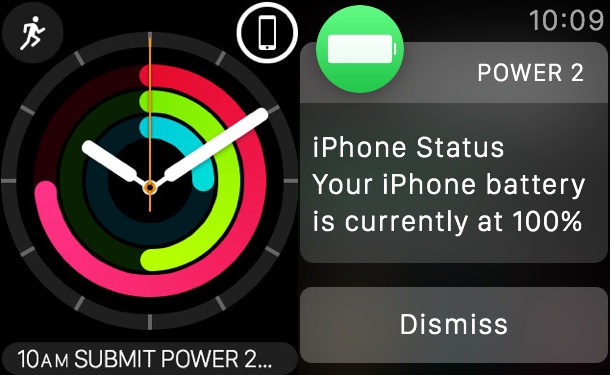 The app will also send you a notification alert on your Watch letting you know when the device is fully charged or is running low on battery. It can send you a notification every 30 minutes indicating battery's current situation. This is especially useful when your device is in another room. We all understand that knowing you need to recharge your device at the right time can save you a lot of hassle and this app does exactly that. Power 2 app also offers a Time Travel feature that will give you an idea about how long your iPhone's battery will last before it turns off.
You can download the Power 2 app for iPhone and Apple Watch for $0.99 using the link below.
Disclosure: iOSHacker may receive a commission if you purchase products through our affiliate links. For more visit our privacy policy page.