Here we have compiled a list of best Black Friday 2022 deals in tech. From AirPods Pro to Logitech accessories, these are the best tech deals that you should take advantage of!
Black Friday is may be one of the most exciting times of the year for bargain hunters, but for tech lovers, it might be even better: Some of the very best Black Friday deals offer irresistible discounts on the year's most popular gadgets.
Best of all, Amazon is kicking off Black Friday early, so you can score exciting tech deals even now! So steal the deals before it's too late.
In this article, we have rounded up some of the black Friday deals for tech lovers. So, let's help you hunt the best deals out there!
Looking for holiday gift ideas for 2022? Then check our guide.
Best Black Friday Deals 2022 In Tech
Here are the best tech deals that you should check out this Black Friday 2022.
1. Apple AirPods Pro (2nd Generation) Wireless Earbuds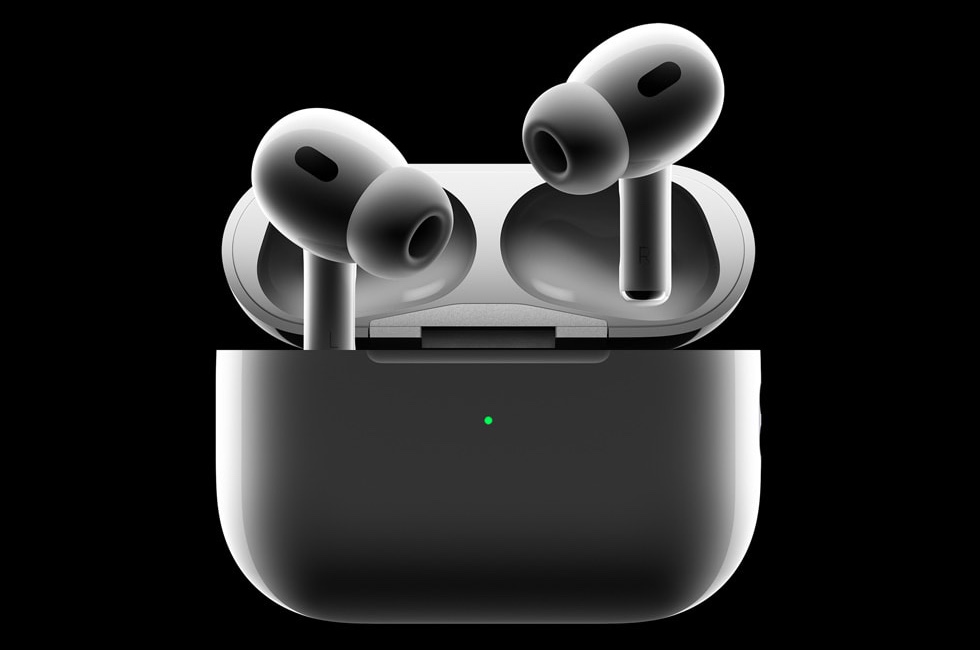 Cancel out the noisy world around you with Apple AirPods! Grab a pair of wireless earbuds at an unbeatable price today.
Apple's H2 chips provide even better audio performance, resulting in smarter noise cancellation and more immersive sound. With its low distortion, custom-built driver, you will experience crisp, clear high notes and deep, rich bass in high definition.
Buy Apple AirPods Pro (2nd Generation) Wireless Earbuds for $199.99 instead of $249 here
2. Powerbeats Pro Wireless Earphones
Powerbear Pro Wireless earphones will help you immerse in the musical world!
The enhanced range and fewer dropouts are guaranteed with Powerbeats Pro wireless earphones. The earphones are designed with Bluetooth Class 1 technology and the Apple H1 Headphone Chip.
So, if you want to keep connected with the world while on the go, these wireless earphones would be your best bet.
Buy Powerbeats Pro Wireless Earphones for $149.95 instead of 249.95 here
3. Beats Studio Buds – True Wireless Noise Cancelling Earbuds
Into music a little too much? Well, go for True Wireless Noise Cancelling Earbuds!
Beats Studio Buds delivers powerful, balanced sound with a custom acoustic platform.
Along with various other unmatchable features, these earbuds come with two different listening modes including, Active Noise Cancelling (ANC) and Transparency mode.
You have every reason to go for these earbuds NOW!
Buy Beats Studio Buds – True Wireless Noise Cancelling Earbuds for $99.95 instead of 149.95 here
4. Blink Video Doorbell + Sync Module 2
Want to enhance security around your home sweet home? Blink Video Doorbell is the right choice.
You can answer your door anytime, anywhere from your smartphone or iDevice.
This product is designed to be used at every home and can work wireless. Get notified and keep an eye on whenever someone comes to pay you a visit.
Buy Blink Video Doorbell + Sync Module 2 for $55 instead of $85 here
5. Sony Noise Cancelling Headphones
Sony is yet another product that you can purchase from the best tech black Friday deals 2022!
As the name suggests, these smart headphones let you cancel out the surroundings with noise cancellation. You can hear every detail with the 30-millimeter driver units.
These are hands-down ultra-comfortable headphones with adjustable metal sliders.
So, buy Sony Noise Cancelling Headphones for $68.00 instead of $149.99 now!
6. Logitech C920x HD Pro Webcam
Want to attend your Zoom meetings with a premium quality webcam? Well, the good news is Logitech HD pro webcam beats black Friday deals!
With this webcam, you can make a strong impression before your boss and colleagues. You can count on this deal because the webcam shows crisp, clearly detailed, and vibrantly colored videos.
No matter where you sit while video calling, the C920x automatically adjusts lighting conditions for bright, razor-sharp images.
Buy Logitech C920x HD Pro Webcam for $59.99 instead of $69.99 here
7. Logitech G604 LIGHTSPEED Wireless Gaming Mouse with 15 programmable controls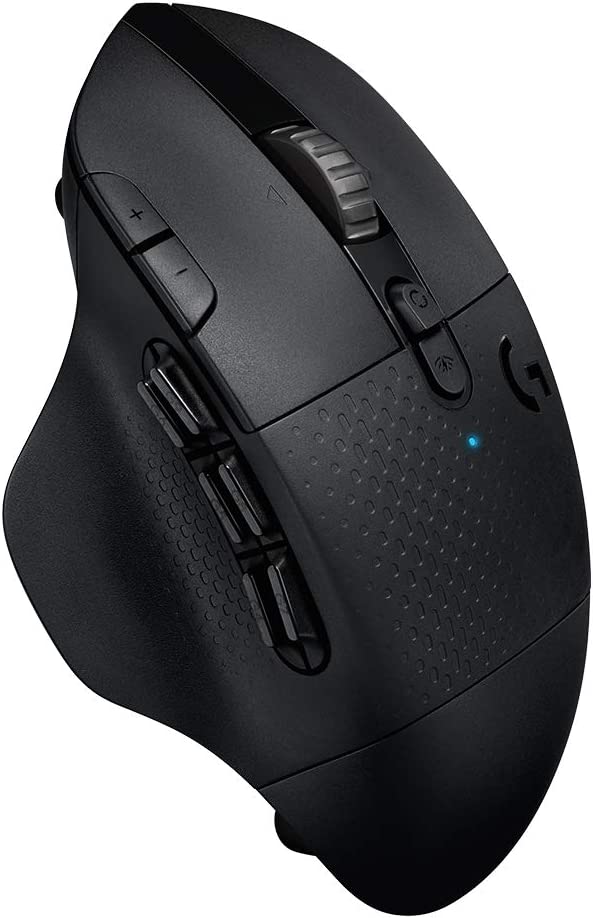 Engineered for non-stop gaming, Logitech G604 LIGHTSPEED enhances your gaming experience in an extremely comfortable and versatile way!
A single AA battery powering this mouse allows you to enjoy 240 hours of high-performance wireless gaming with LIGHTSPEED Wireless and 5.5 months with Bluetooth.
A six-pack of thumb buttons and a dual-mode hyper-fast scroll wheel are among the multiple features of the customizable G604 LIGHTSPEED.
Buy Logitech G604 LIGHTSPEED Wireless Gaming Mouse for $49.99 instead of $99.99 here
8. iRobot Roomba i3 EVO (3150) Wi-Fi Connected Robot Vacuum
The Roomba i3 EVO is a premium 3-stage cleaner that takes care of dirt and messes whether you are relaxing at home or on the go!
With Roomba i3 EVO, you can direct the robot to clean any room you want, anytime you want—on a schedule or as needed.
Cleans smartly in straight lines or back and forth, navigating around furniture while thoroughly cleaning your floors.
Buy iRobot Roomba i3 EVO (3150) Wi-Fi Connected Robot Vacuum for $229 instead of $349.99 here
9. Arlo Essential XL Spotlight Camera
Get the most out of your indoor and outdoor security with Arlo essential XL spotlight camera.
Utilize Arlo's Wi-Fi camera capabilities to simplify your home security system by connecting directly to your Wi-Fi for fast, wire-free installation.
Coverage from every corner and capture clear details in full HD for the perfect home camera view.
Get notifications from your home security cameras about people, vehicles, and packages so you can take quick action, such as calling emergency services, sounding the siren, or calling a friend.
Buy Arlo Essential XL Spotlight Camera for $99.99 instead of $149.99 here
10. LEVOIT Humidifiers for Bedroom
Who wouldn't prefer relaxing aromatherapy especially when it is the holiday season?
LEVOIT Humidifiers allow you to add your favorite essential oils to the aroma box and enjoy wonderful, fresh-smelling air.
The unexpected 4× faster humidification speed lasts over 60 hours, and coverage reaches up to 505 square feet. Using the app, you can also set the humidity to automatically adjust.
Buy LEVOIT Humidifiers for Bedroom for $69.99 instead of $79.99 here
11. Logitech Combo Touch iPad Air (4th, 5th gen – 2020, 2022) Keyboard Case
Get ready to experience whole new levels of versatility with the keyboard case. You can type, view, sketch, and read with iPad Pro or iPad Air – all while keeping the corners, back, and front snugly protected.
It is equipped with a responsive and reliable trackpad that allows you to work and perform multi-touch gestures across the entire surface of the iPad keyboard case.
The backlit keys automatically adjust to your environment with 16 brightness levels, and you can access iPadOS shortcuts with just a single tap.
You will always be able to securely keep your iPad Air in place with a durable, form-fitting cover that protects the front, back, and corners.
Ready to Shop till You Drop?
It is okay to feel overwhelmed by all the best black Friday deals 2022.
Amazon offers an entire month or even all holiday season of savings, so it can be challenging to keep it all straight.
Lucky for you, we have compiled the best-of-the-best deals and steals during the holiday shopping season. So, make your Black Friday shopping list now!
What tech products will you add to your cart this holiday season? Let us know in the comments below!