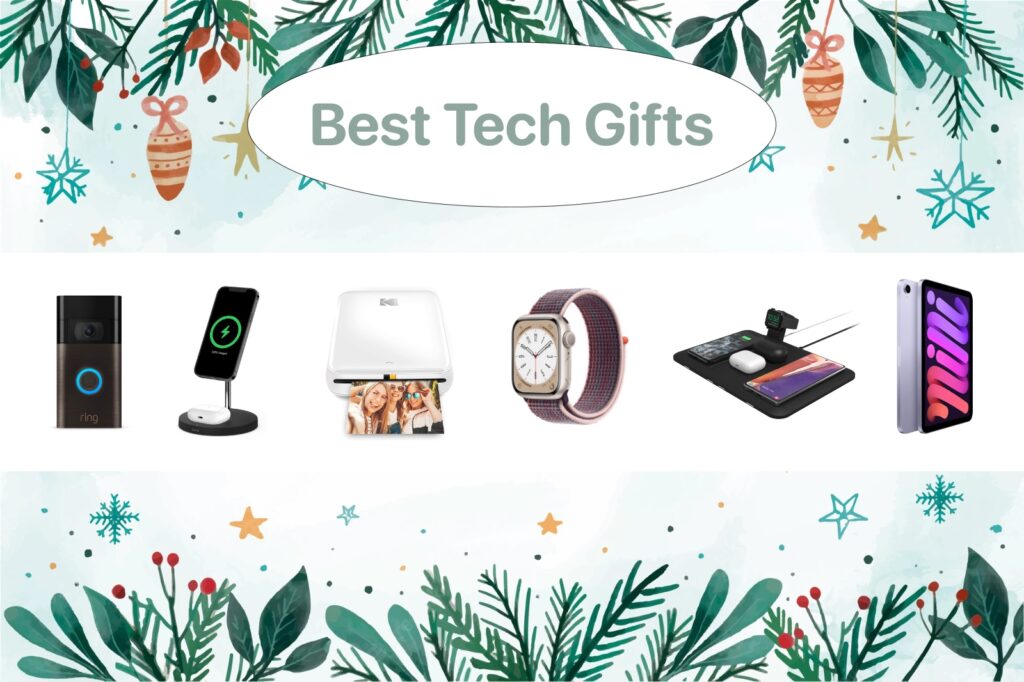 In this buying guide we have gathered a list of best holiday gifts for tech lovers in 2022. These gifts will help you in buying the perfect present for your loved ones and bring a smile to their faces during the holidays.
It can be a little difficult to buy worthy holiday gifts for tech lovers due to the sheer volume of options out there. Cutting-edge technology has seeped through every part of our lives, however, that doesn't necessarily mean we know exactly what to get, right?
From run-of-the-mill wireless headphones to the same old portable chargers, the options are endless (and boring!)
Besides, what do you get for a person that already has everything?
So, if you are stumped on what to get for that gadget geek you love so much, you're in the right place.
Best Tech Gifts For Holidays in 2022
Here are our favorite picks for some of the hottest tech gift ideas in 2022 that'll make 'em proud!
Apple Watch Series 8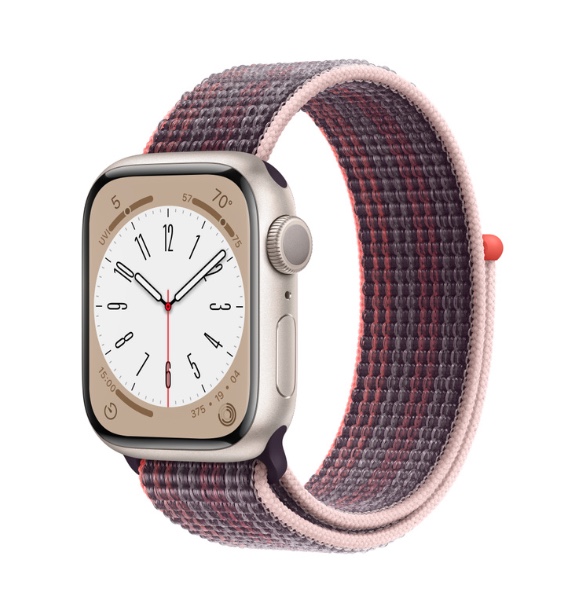 Apple Watch, widely known to be a faithful companion for a healthy life, is now even more powerful. The Apple Watch Series 8 is packed with advanced and improved features that would make any tech geek (and health nut) go crazy. Let's see some of its most prominent features:
It's super easy to customize with dozens of bands and watch faces that can be tailored to your size and material needs.
Automatically connect with emergency services as crash or fall is detected.
Get notified when you have an irregular rhythm, take ECG anytime, monitor blood oxygen, and your sleep stages.
It is compatible with Apple devices and services.
Unlock your Mac automatically, find your devices quickly, use Apple Pay, and so much more!
The Apple Watch is a tough nut to crack. It is IP6X-certified dust-resistant, crack-resistant, and swim-proof with WR50 water resistance.
The Workout app suggests new ways to train, and advanced metrics to keep track of your workout performance.
Get three months of Apple Fitness+ free.
Buy Apple Watch series 8 at a starting price of $399 here
Apple AirPods Pro (2nd Generation)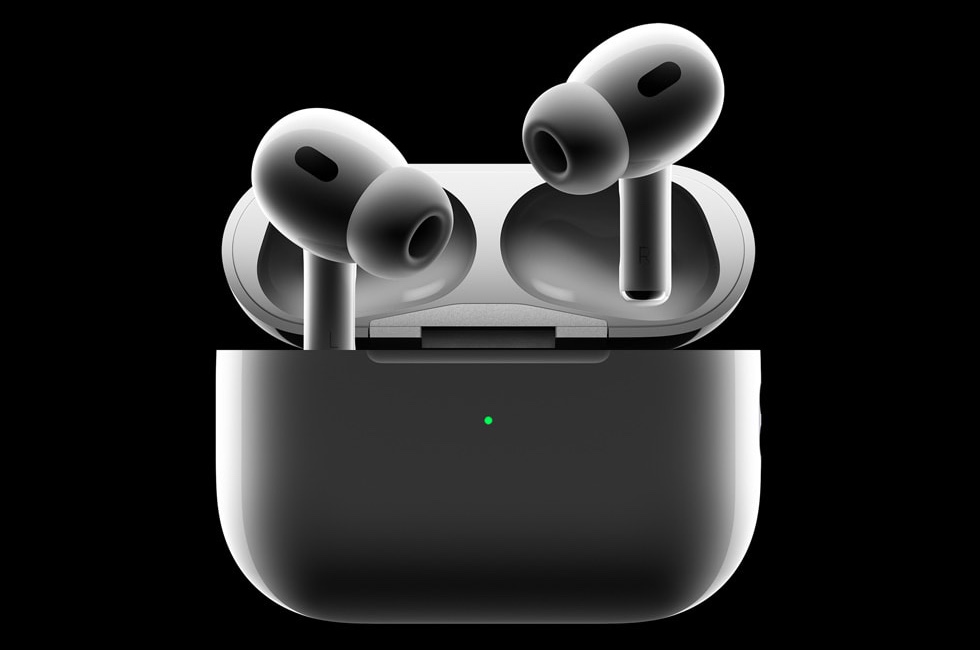 The Apple AirPods Pro 2nd Generation is the best gadget for holiday gifts in 2022.
Let's discuss some of the most prominent features:
Reduce unwanted background noise with Active Noise Cancellation & get up to 6 hours of listening time
Reduce loud environmental noise while letting outside sounds in with Adaptive Transparency
Place sounds all around you with Personalized Spatial Audio with dynamic head tracking
Size is not an issue anymore. Get multiple ear tips (XS, S, M, L)
Get quick access to Siri by saying "Hey Siri"
Get sweat, dust, and water resistant for AirPods Pro and charging case
MagSafe Charging Case with speaker and lanyard loop
Touch control lets you swipe to adjust volume, answer or end calls, press to direct media playback, and press and hold to switch between listening modes
Get up to 30 hours of total listening time with the Active Noise Cancellation on and MagSafe Charging Case
Buy Apple AirPods Pro (2nd Generation) for $239 here
Mophie Powerstation XXL Power Bank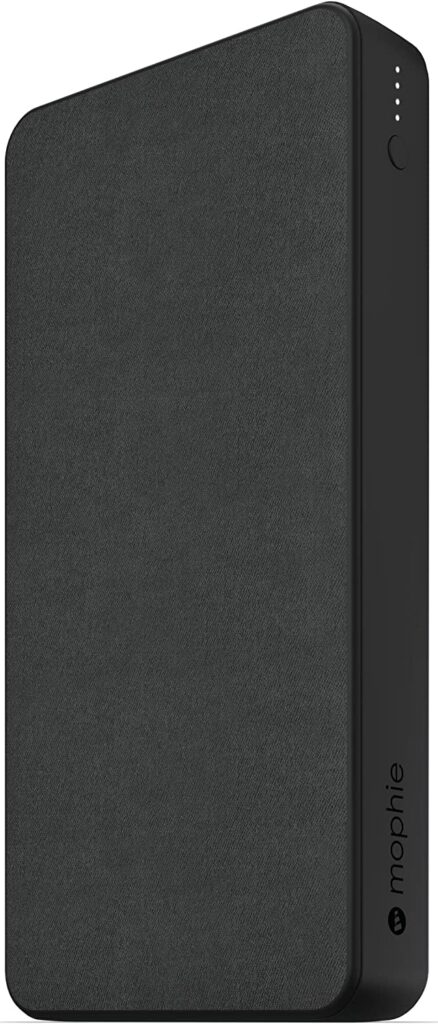 What's the best gift for him if not a portable charger? No more 'my battery ran out' excuses anymore, amirite?
So, why choose Mophie Powerstation XXL Power Bank above all?
Fully charge your phone up to 4.6 times, with up to 3 devices at the same time
Charge at the fastest speed possible.
The USB-C port can be used to recharge the power station itself, in record time
The portable power bank features a USB-C PD port & 2 USB-A ports for charging smartphones and other USB-enabled devices.
The integrated 4-light LED power indicator displays the charging status and current battery life.
The power bank is functional, stylish, and easy to carry making it the perfect travel companion.
The classy fabric finish prevents scuffs and scratches and can fit easily in your bag and pocket.
Buy mophie Powerstation XXL Power Bank for $59.99 here
Mophie 4-in-1 Wireless Charging Mat for Apple iPhone, AirPods & Watch, Samsung Galaxy, Google Pixel, and All Qi-Enabled Devices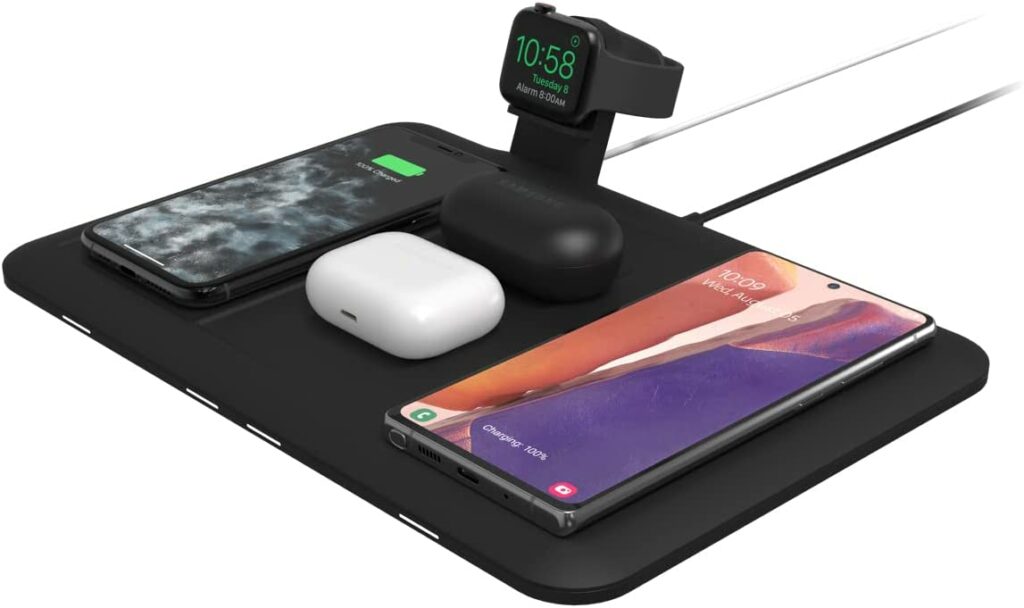 Get wireless charging mats – they power up multiple gadgets all at once. All you have to do is rest them on the surface and you're done.
Let's talk about selling features:
Charge up to 4 Qi-Enabled devices (10W) and 1 USB-A device at the same time with the mophie 4-in-1 Wireless Charging Mat.
Get rid of cable clutter and perfect for your home or work desk by centralizing charging space.
Includes an Apple Watch charging stand as well, so all you need is the magnetic USB cable.
Can charge through lightweight smartphone cases up to 3mm thick as well as AirPods cases.
The fabric blends perfectly with your setup, adds a touch of style, and is easy to clean.
The charger keeps your phone safe by minimizing the risk of overheating or damaging the battery of your devices with a 25W power output.
Buy mophie 4-in-1 Wireless Charging Mat for $$149.99 here
KODAK Step Wireless Mobile Photo Mini Printer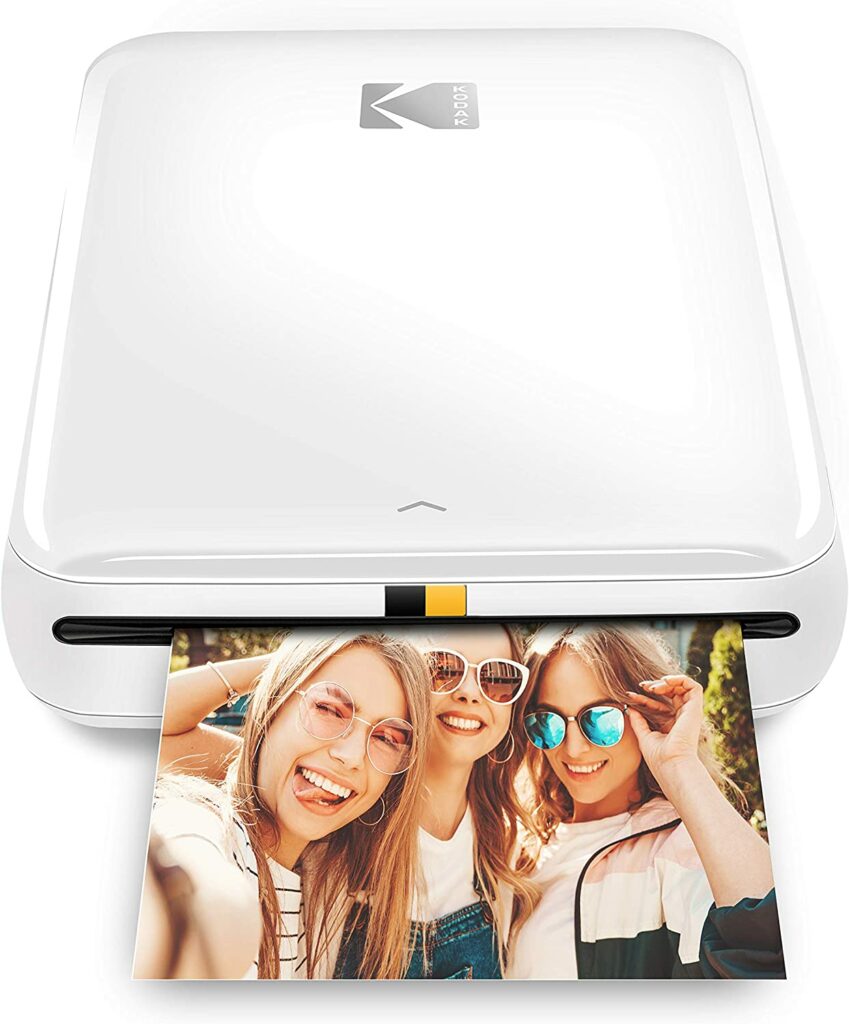 Probably one of the best holiday gift ideas in 2022 is to give a wireless Mobile Photo Mini Printer. Let's talk features of this one:
Print instantly as Kodak step printer connects to any Android, iOS, Tablet, or similar device (via Bluetooth or NFC)
Eliminates the need for pricy toners or ribbons and ink cartridges with Zink innovation.
Delivers high-quality, affordable, durable, and detailed prints that are resistant to moisture, rips, tears & smudges.
Create collages and edit photos with the free Kodak App and once done, send to step for instant printing in less than 60 seconds.
The Kodak palm-sized printer weighs less than a pound, sets up fast, and delivers gorgeous prints you can peel and stick everywhere.
The lightweight portable device features a built-in lithium-ion rechargeable battery that can print up to 25 photos on a full charge
Available in a variety of colors and prints 1.0 pages per minute
KODAK Step Wireless Mobile Photo Mini Printer for $69.99 here
Logitech MX Master 3S for Mac – Wireless Bluetooth Mouse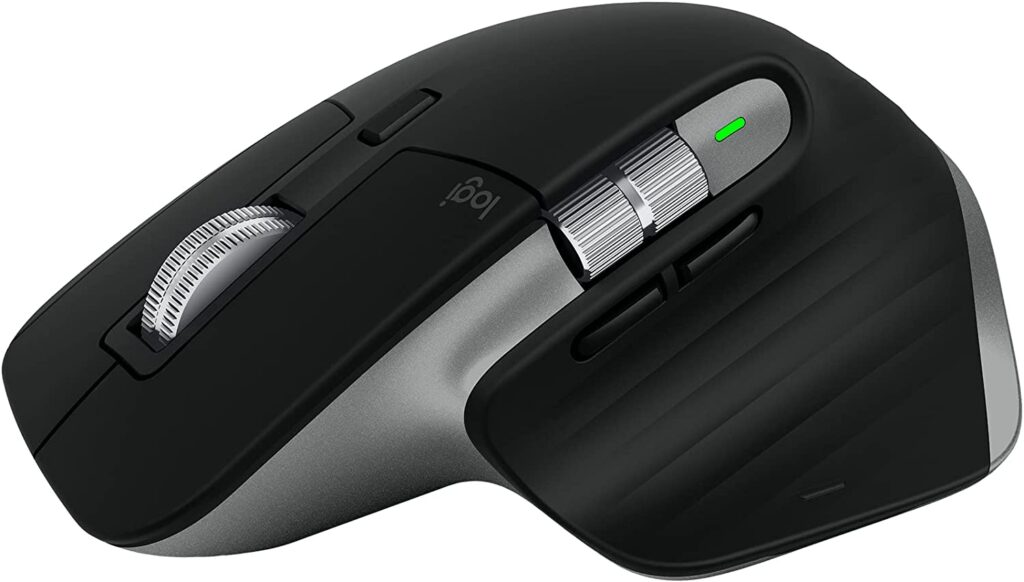 A wireless Bluetooth mouse is a great idea for Christmas gifts for tech lovers in 2022. Speaking of, let's talk features of Logitech MX Master 3S for Mac:
With an 8K DPI track-on-glass sensor and Quiet Clicks, get 90% less click noise
Optimized for macOS and compatible with iPadOS
Scrolling is now 90% faster and 87% more precise
App-specific customizations allow you to customize your workflow with predefined macOS and app-specific profiles in the improved Logi Options+
The precision mouse features a silhouette crafted for a natural wrist posture and optimally placed thumb controls
Pair with up to 3 Mac computers or laptops and seamlessly transfer text, images, and files between them
Get up to 70 days full charge battery life and 3 hours of use with just a 1-minute quick charge
Buy Logitech MX Master 3S for Mac – Wireless Bluetooth Mouse for $99.99 here
Apple iPad Mini 6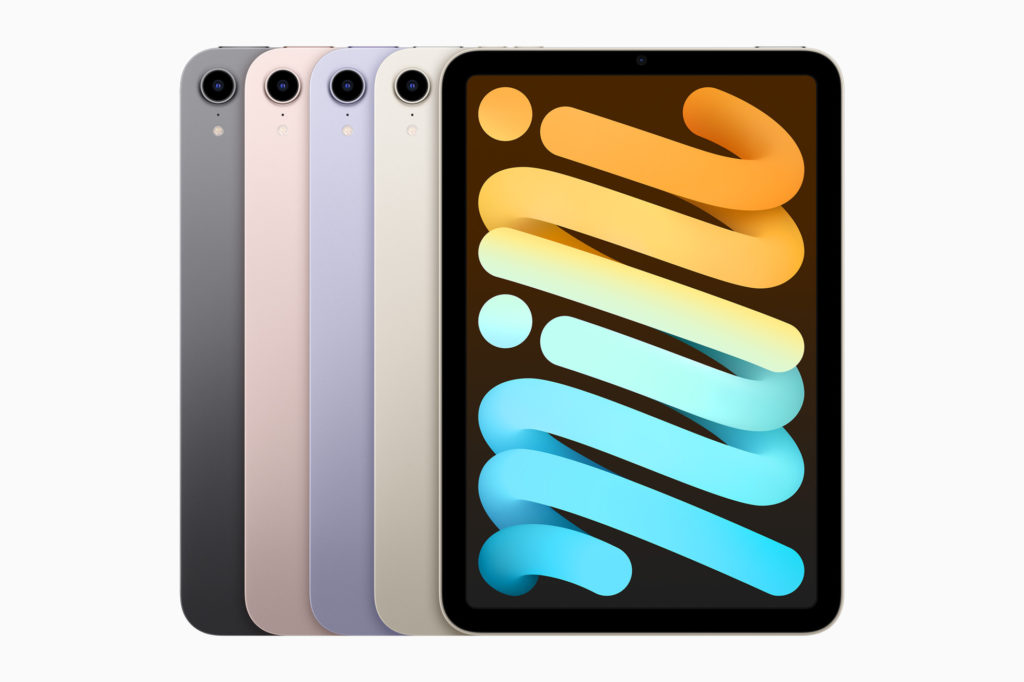 Apple iPad Mini requires no introduction. We all know it is one of the most sought-after gadgets out there, so let's get on with the prominent features:
8.3-inch Liquid Retina display with True Tone and wide color
A15 Bionic chip with Neural Engine
Apple Pay and Touch ID for secure authentication
12MP Wide back camera, 12MP Ultra Wide front camera with Center Stage
A variety of colors are available, including purple, pink, and space gray
Landscape stereo speakers
The battery lasts up to 10 hours
USB-C connector for charging and accessories
Buy 2021 Apple iPad Mini 6 for $459 here
Ring Video Doorbell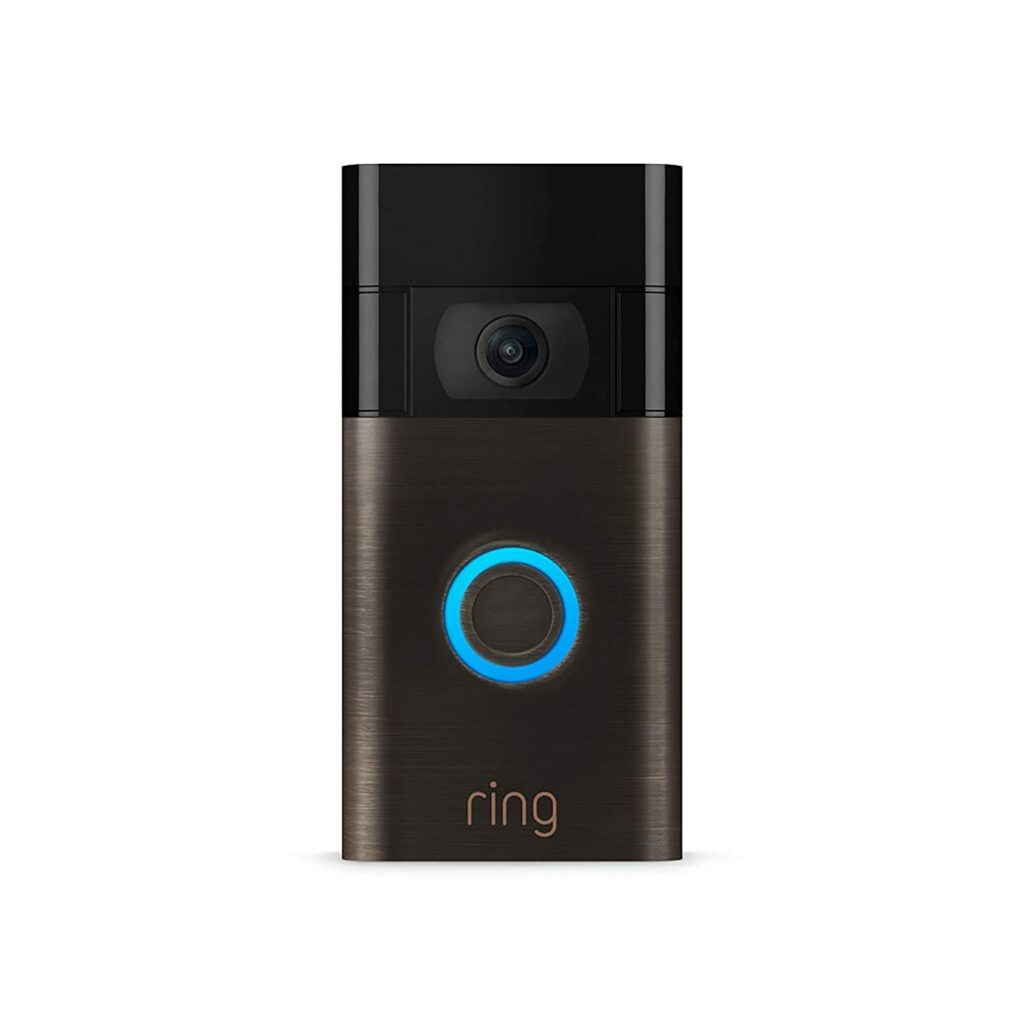 Tired of answering doors to unwanted guests? Get a Ring Video Doorbell.
Here's why:
See, hear, and speak to anyone from your phone, tablet, or PC through 1080p HD video quality
Enhanced motion detection, privacy zones, audio privacy, and better night vision.
Instant mobile notifications when anyone presses your doorbell or triggers your built-in motion sensors.
Connect to existing doorbell wires for constant power or utilize the built-in rechargeable battery
Set up Ring Video Doorbell through the Ring app and mount it using the included tools.
Record all your videos, review what you missed for up to 180 days, and share videos and photos
Enable announcements and two-way talk for convenient in-home monitoring with Alexa-enabled devices
Buy Ring Video Doorbell for $69.99 here
Belkin MagSafe Duo 2-in-1 Wireless Charger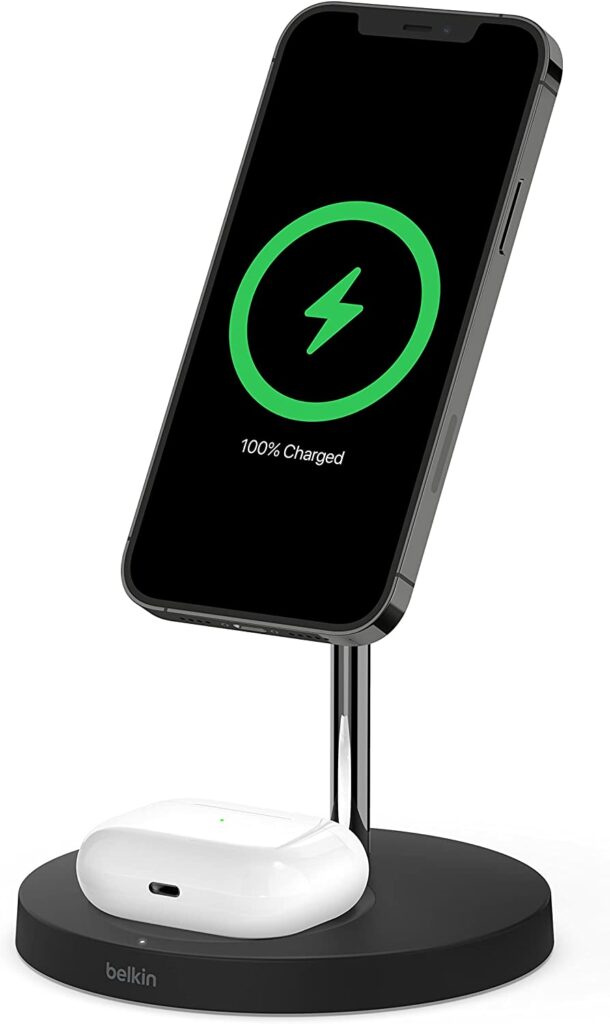 The list of best holiday gifts in 2022 isn't complete without Belkin MagSafe Duo 2-in-1 Wireless Charger.
You know the drill:
Fast wireless charging for iPhone 14 and 13 series
A 2-in-1 charging solution for iPhone plus AirPods Pro or AirPods
Up to 15W for iPhone 14 and 13 series devices
Allows change in orientation: FaceTime in portrait or switch to landscape
The only wireless chargers engineered with the official MagSafe technology.
Buy Belkin MagSafe Duo 2-in-1 Wireless Charger for $99.99 here
Logitech C920x HD Pro Webcam for Mac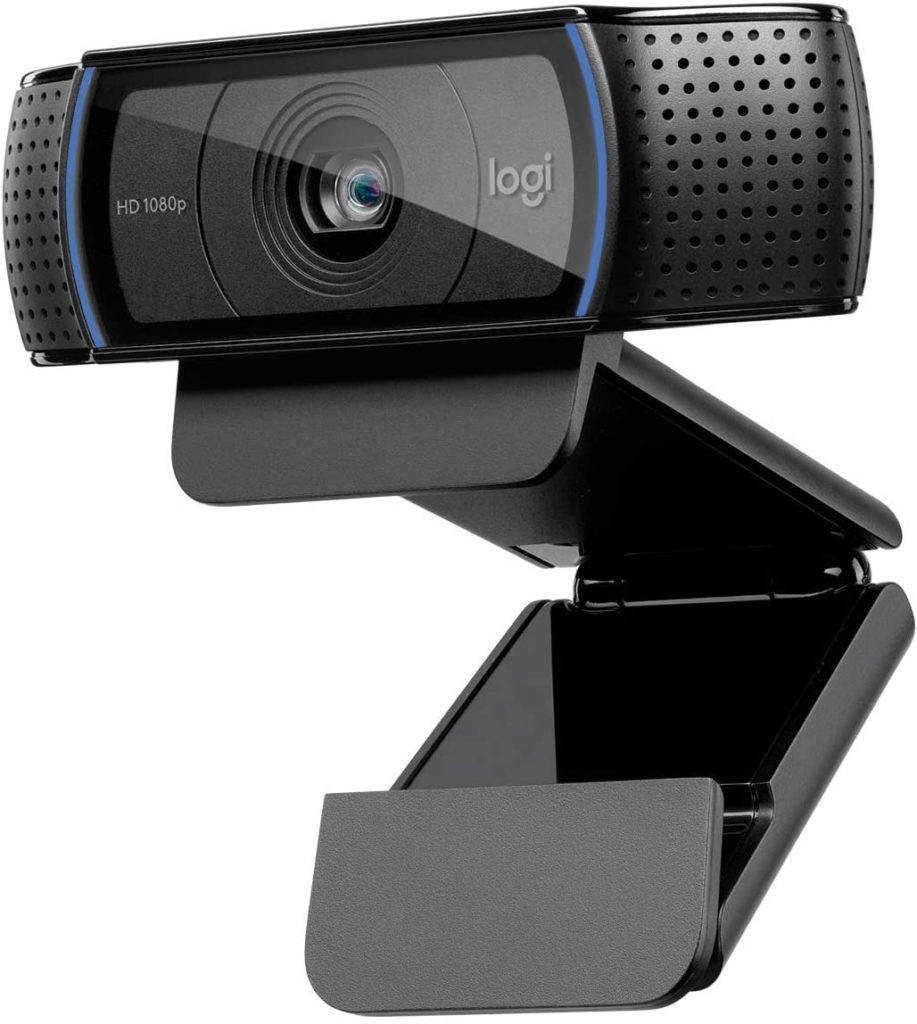 The webcams on various Macs offer an embarrassingly low resolution. But you don't have to suffer anymore! Logitech offers the following features:
Comes with a 3-month XSplit VCam license and no privacy shutter.
Remove, replace, and/or blur your background without a Green Screen.
Get Full HD 1080p video calling and recording at 30 fps
Capture natural and clear sound on calls and recorded videos with dual mics
Create and share content easily with advanced capture software
Fine-tunes to the lighting conditions to produce high quality images
Get up to 3 feet (1m) of mic range
Buy Logitech C920x HD Pro Webcam for Mac for $69.50
To Conclude,
Gifting can be a complicated topic, especially if the receiver is a tech enthusiast. Everyone has different preferences and needs and you might not know which tech products your giftee may already own.
But that shouldn't stop you from buying a tech gift for a loved one. Reflect on your budget and get one of these amazing technologies, it will be worth it!
Which one of these did you like the most? Let us know in the comments below.