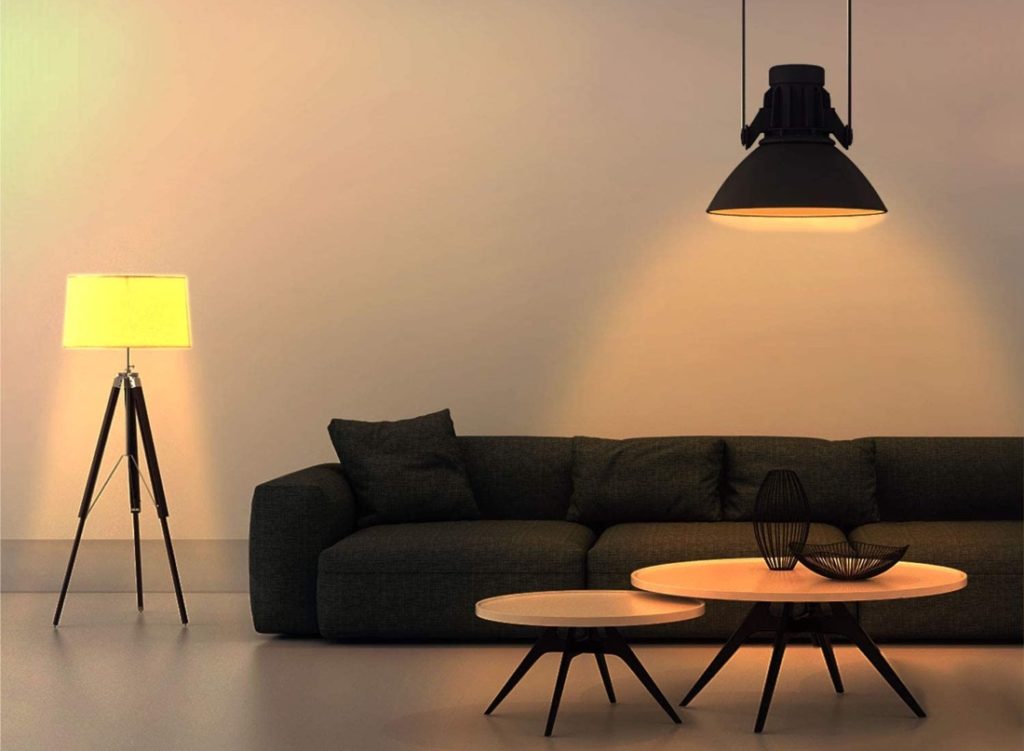 If you are in the market to buy some cheap HomeKit compatible smart light bulbs, then we have the perfect selection for you. These bulbs from well known brands like Yeelight, Sylvania, Lifx, Philips, Santala and Lumiman are a great buy in 2021.
Automating home appliances has become easier than ever thanks to HomeKit compatible accessories. Nowadays you can buy almost any home accessory with HomeKit support and control and automate it using your iPhone.
One of the most affordable HomeKit accessory, which serves as an entry point into home automation are HomeKit compatible lightbulbs. These smart light bulbs are easy to setup and use and the best thing is they are not very expensive so anyone can buy them for their home.
The best thing about these iPhone controlled bulbs is that they have a no hub setup, which makes using them cheaper and convenient.
1. Yeelight Siri Controlled Smart Bulbs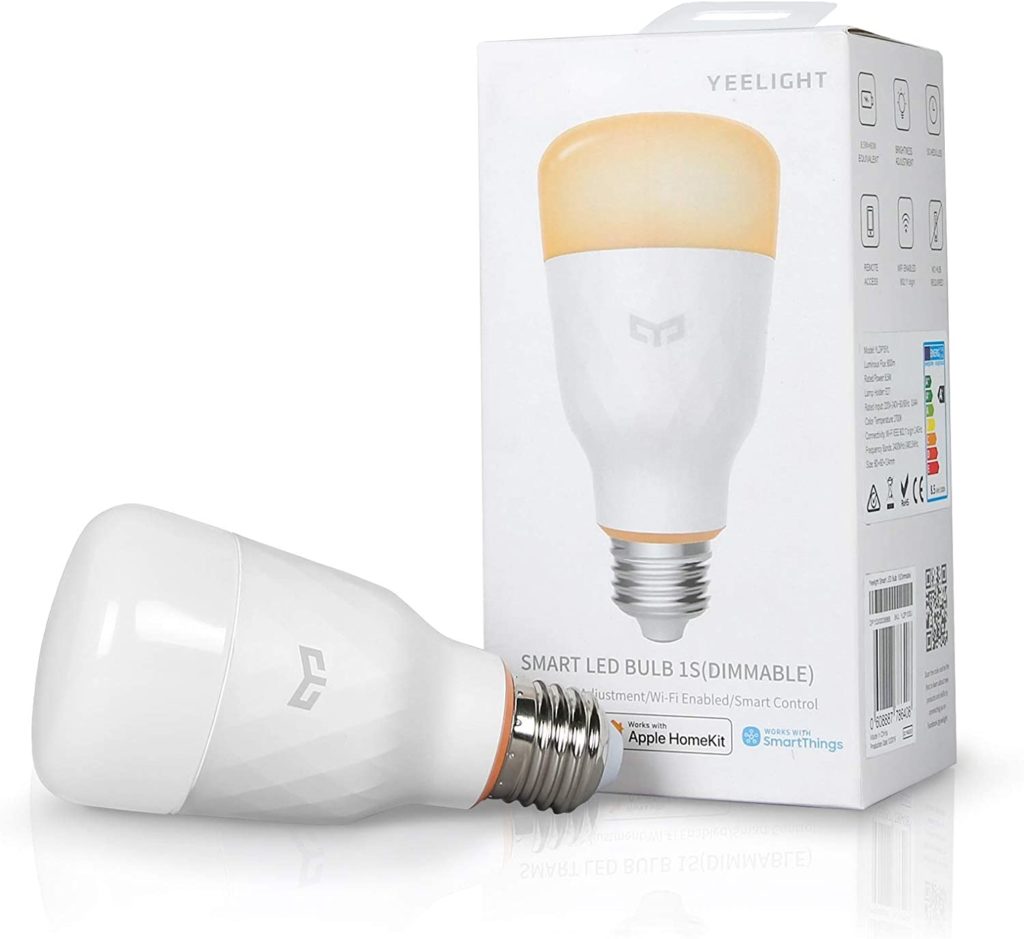 Yeelight's hands-free voice-controlled bulbs are one of the best HomeKit bulbs you can get your hands on. You can adjust the lights separately or create a group to adjust multiple lamps, bulbs, and other features and control them at once, anywhere, anytime. 
Create just the right amount of light and ambiance for any occasion. With the help of the Yeelight mobile app, you can convert the darkness to complete brightness in your home. Also, these Siri controlled lights are easy to put on timers and schedules, turn on and off the lights, and connect your bulbs with other smart home devices. This will help you create an integrated routine and easy-to-manage multiple devices at one time.
These HomeKit light bulbs with no hub have built-in Wi-Fi so that you can control them with just one tap using the mobile app. 
You can buy this HomeKit compatible bulb from Yeelight for $17.99 at the link below.
2. Sylvania Smart+ Apple HomeKit LED Bulb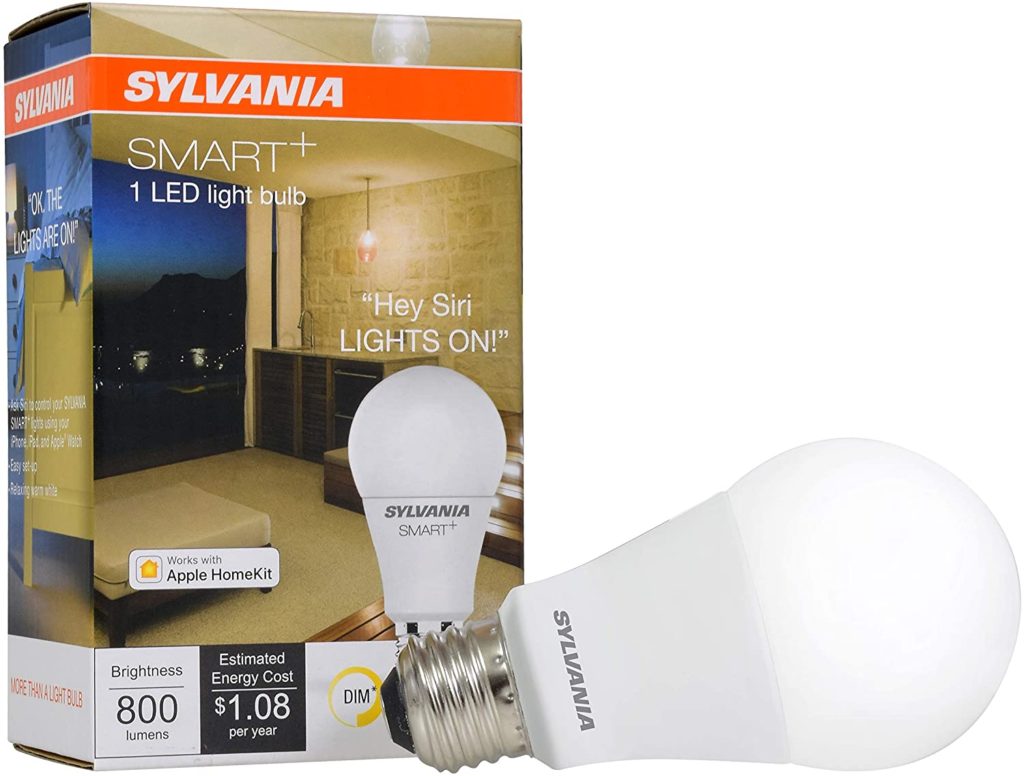 Sylvania smart LED bulb is all set to make your home smarter than before! The only thing you need to setup iPhone controlled bulbs is to get the Smart Home App from the Apple Store and HomeKit-enabled Smart+ accessory. When everything is becoming smart, why not your home be smart as well? With the help of Sylvania Smart+ LED bulbs, you can schedule the timings to lit your home. Regardless of your routine or mood-setting, now you can illuminate your home any time of the day with your voice only.
Make good use of your smartphone and control and monitor your home lights even if you are away from home. Amazing, isn't it? Not only this, but you can also change the color, and adjust the brightness of the light in your entire home through your iPhone only! And when you are in bed, you simply need to ask the App to turn on (or off) the lights without leaving your bed.
Wondering how long these Siri controlled lights last? Astonishing 13.7 years! You don't have to worry about changing the bulbs after every few months. Happy energy saving; happy lighting! 
You can buy this HomeKit compatible bulb from Sylvania for $22.98 at the link below.
3. LIFX HomeKit Smart LED Bulbs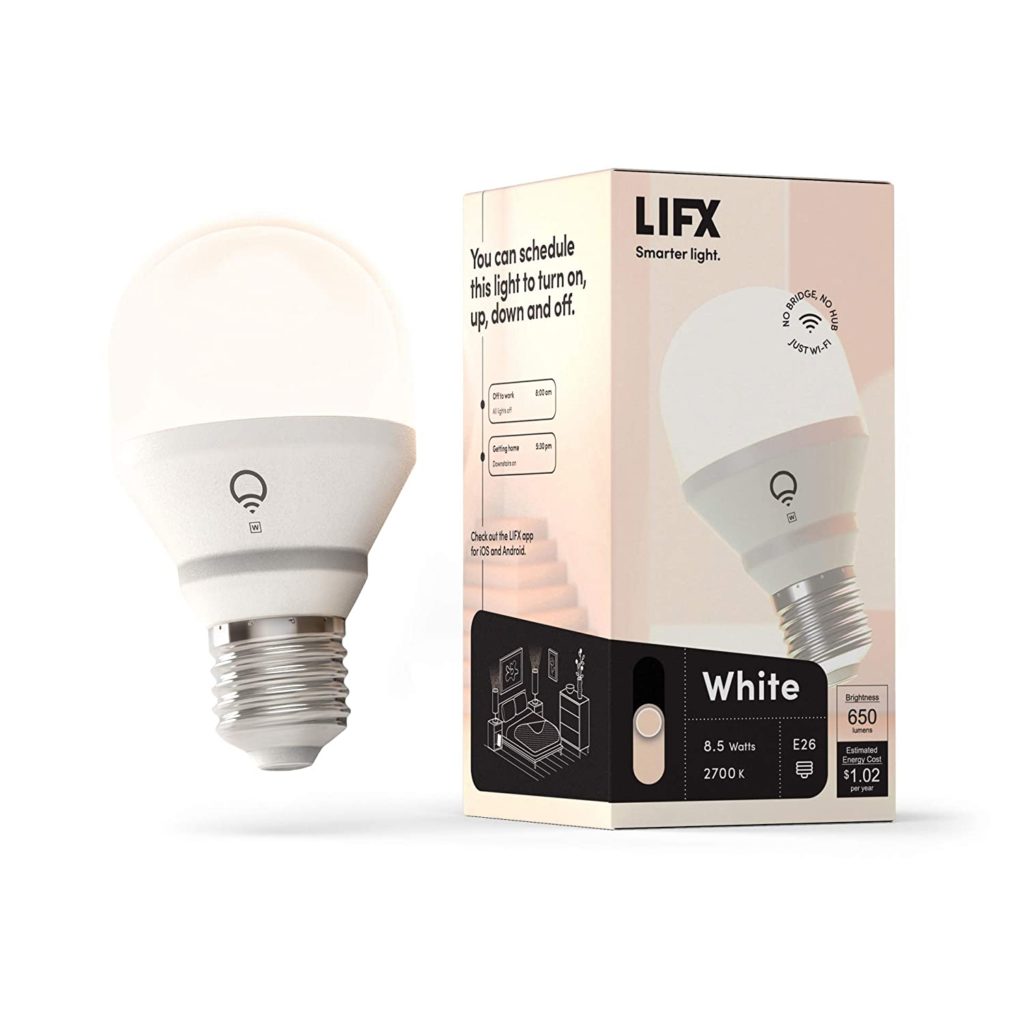 LIFX's cheap HomeKit bulbs are updated and improved for your smarter home! The dimmable and adjustable lights can be tamed according to your mood and any time of the day. Its warm white lights are perfect for a balanced day and nighttime.
One of the best HomeKit bulbs with no hub is easy to control from anywhere. Moreover, the biggest benefit of these bulbs is they are energy-efficient. These bulbs are Siri controlled lights, as well as work well with Amazon Alexa and Hey Google. Place the warm light on your bedside and get to sleep faster than before. For an added security, you can fake your presence at home by controlling the lights from anywhere outside the home.
These lights can be your lifetime friends and last up to whopping 22 years!
You can buy this HomeKit compatible bulb from LIFX for $9.99 at the link below.
4. Santala iPhone Controlled Bulbs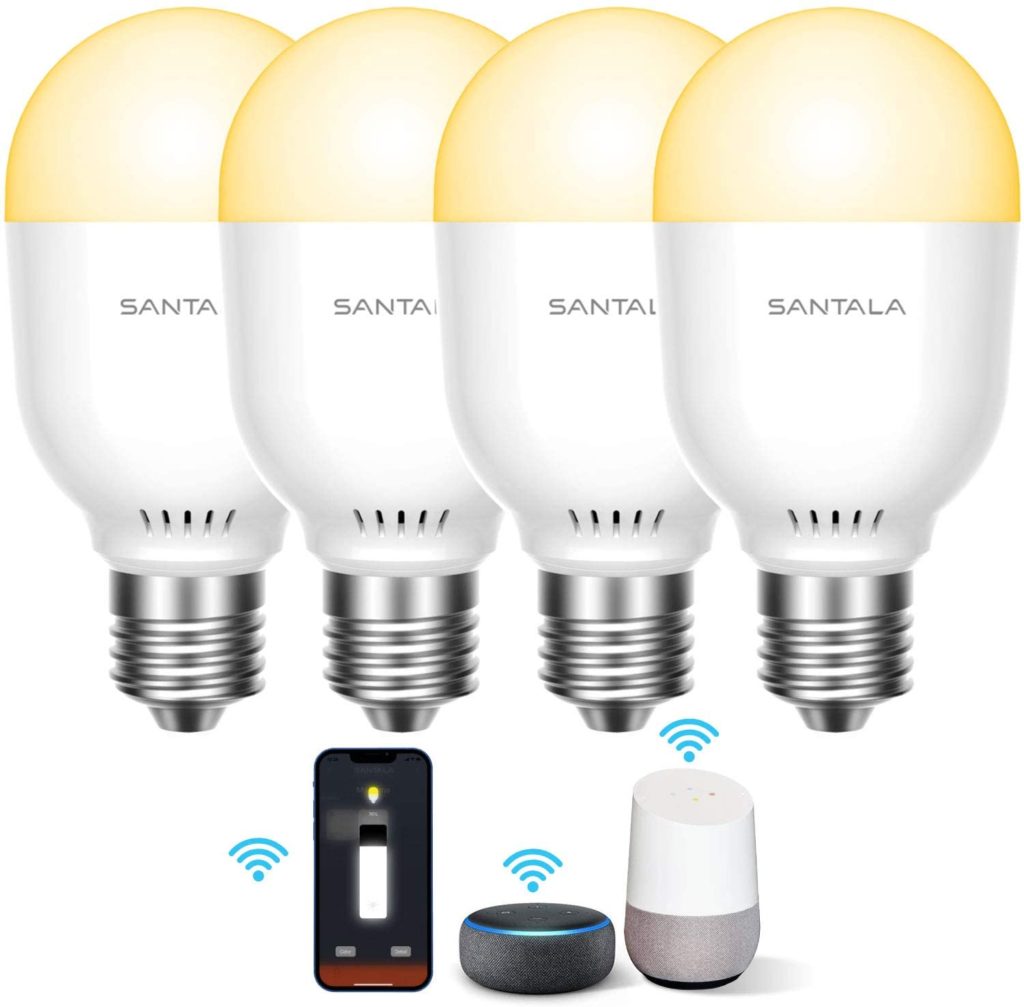 Here is another set of Siri controlled lights in our today's list. Santala's smart bulbs are dimmable and can be controlled through the App anywhere from inside or outside the home. Faking your presence at home has become super easy. Moreover, you can create a group for all the bulbs and control them simultaneously with a single tap.
You can install these bulbs into any E26 light socket easily. Brighten or dim the lights just the way you want. Santala's smart bulbs are ideal for bedrooms, living room, bathroom, table lamps, and even floor lamps.
You can buy this HomeKit compatible bulb from Santala for $12.99 at the link below.
5. Philips Hue LED iPhone Controlled Bulbs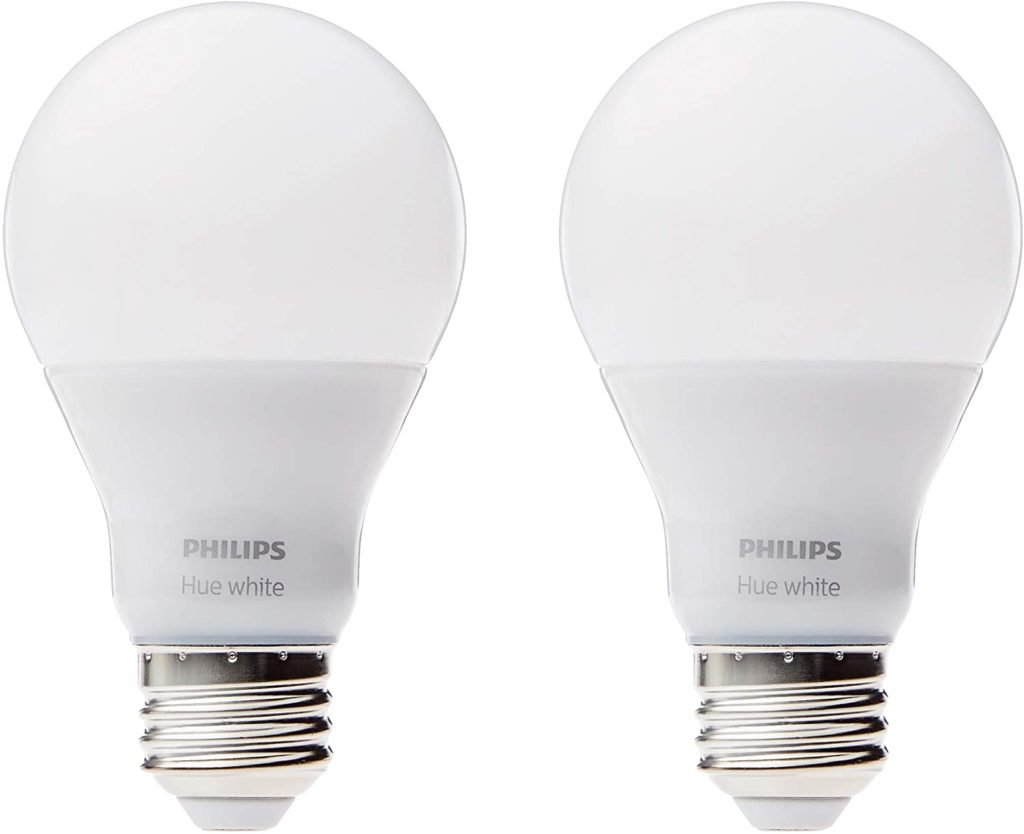 Philips has one of the best HomeKit bulbs that work well with Alexa. Unlike other bulbs, these smart bulbs need Philips Hue Hub. You can automate your home lights with Philip Hue and control them while being away from home. Also, you can schedule the lights and forget about entering your dark house.
In order to enjoy the complete Hue experience, you will need to buy the Hue Bridge separately. You simply need to install them the same way as an ordinary bulb, pair them with Hue Bridge. This will enable you to control the lamps equipped with Philips smart bulbs through Philips Hue App.
Need more? Get accessories to expand your home lightings systems such as Hue Dimmer Switch, Hue Motion Sensor, or Hue Tap.  
You can buy this HomeKit compatible bulb from Philips for $17.99 at the link below.
6. LUMIMAN Smart LED Bulbs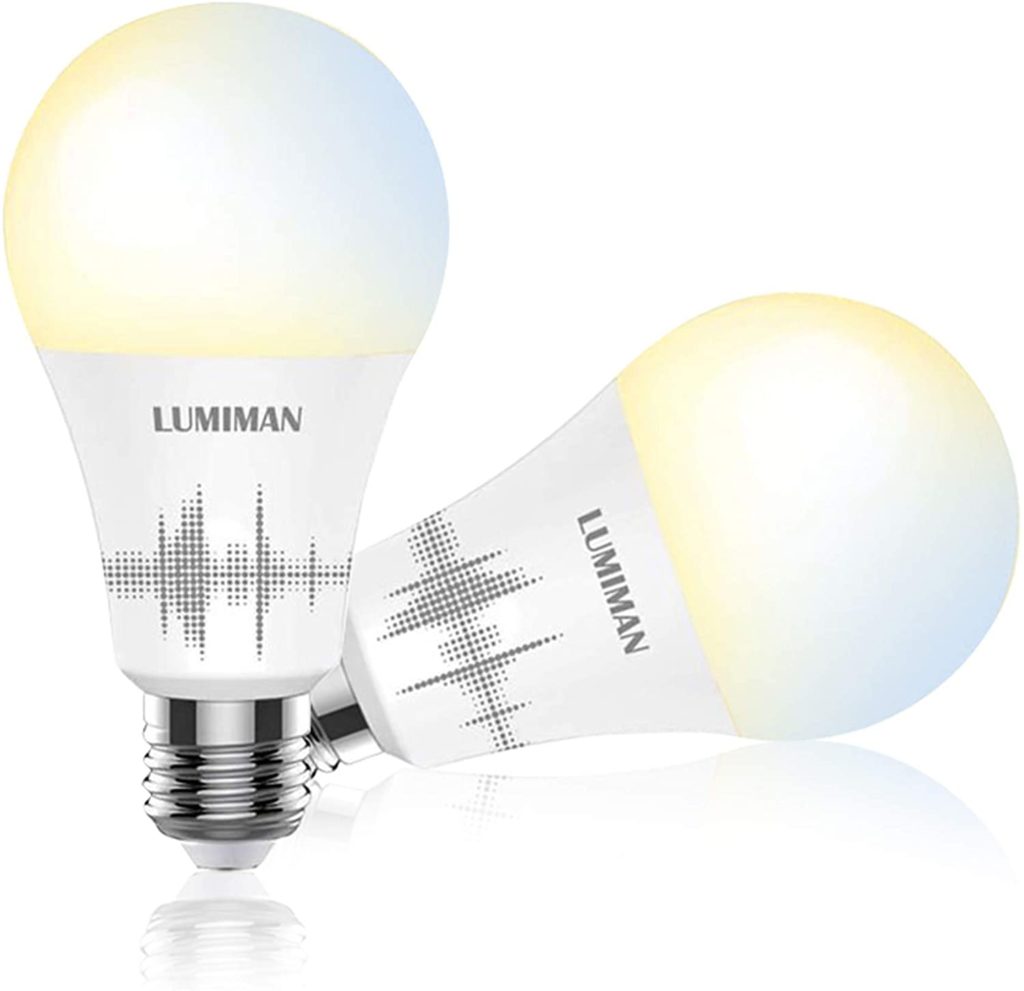 LUMIMAN's cheap HomeKit bulbs are the perfect fit for those looking for various light modes and temperatures for everyday lighting. You can adjust the lighting with warm white, soft white, day white, and cool white mode. These Wi-Fi bulbs are controlled remotely through the PlusMinus App. And if you often forget to turn off the lights in hurry, you can do it even after leaving your home.
Moreover, you have the freedom to use the room control mode as well as the group control mode through a single tap. Another good feature about these HomeKit light bulbs with no hub is they are compatible with Amazon Alexa Echo as well as Google Home Assistant. You can ask Alexa to turn on or off lights of any area of your home. Remember, you will need a 2.4 GHz Wi-Fi network to use these bulbs. 
You can buy this HomeKit compatible bulb from Lumiman for $17.99 at the link below.
Which of the above iPhone controlled bulbs would you like to try? Comment below. Share this post with your friends and family and help them make their homes smart!
Want to know more about iPhone controlled smart home devices? Stay tuned to iOSHacker.com.