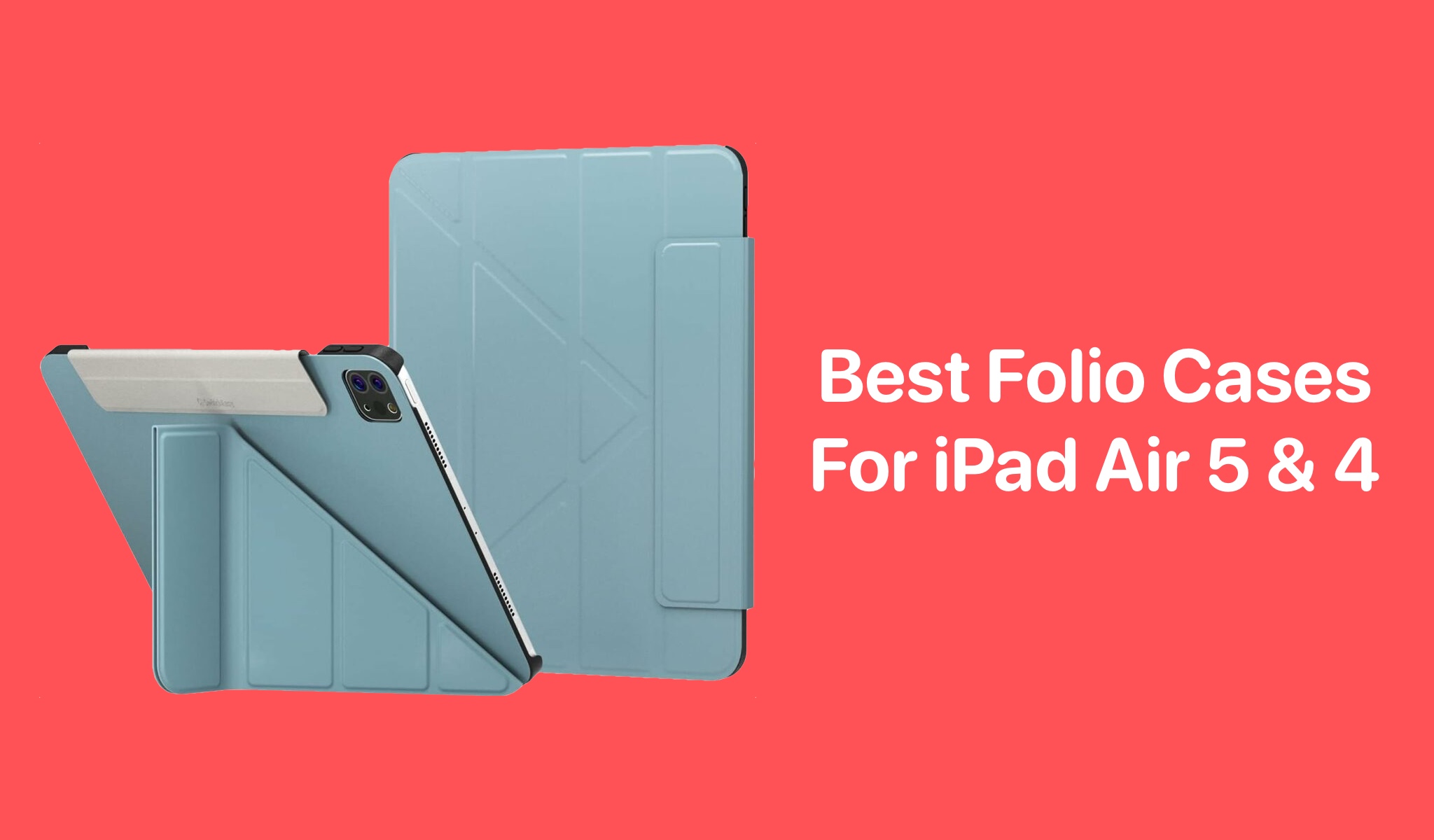 Looking for a good folio case for iPad Air 5 or iPad Air 4? Then look no further as we have got the perfect options for you to select from.
In today's tech-savvy world, where sleek tablets have become our modern-day companions, the iPad Air 5 and its predecessor, the Air 4, stand out as shining examples of innovation and elegance. With their razor-thin profiles and stunning Retina displays, these devices are more than just gadgets; they're portals to creativity, productivity, and endless entertainment. But what's a brilliant tablet without the perfect suit of armor? That's where we come in.
Welcome to the definitive guide to the best folio cases for iPad Air 5, where we've scoured the digital landscape to find the most stylish, functional, and all-around fabulous cases that'll not only protect your precious tablet but also elevate your tech game to a whole new level.
Best Folio Cases For iPad Air 5 & Air 4
Check out the folio cases below that are compatible with both iPad Air 5 and iPad Air 4.
1. Apple Smart Folio for iPad Air 10.9-inch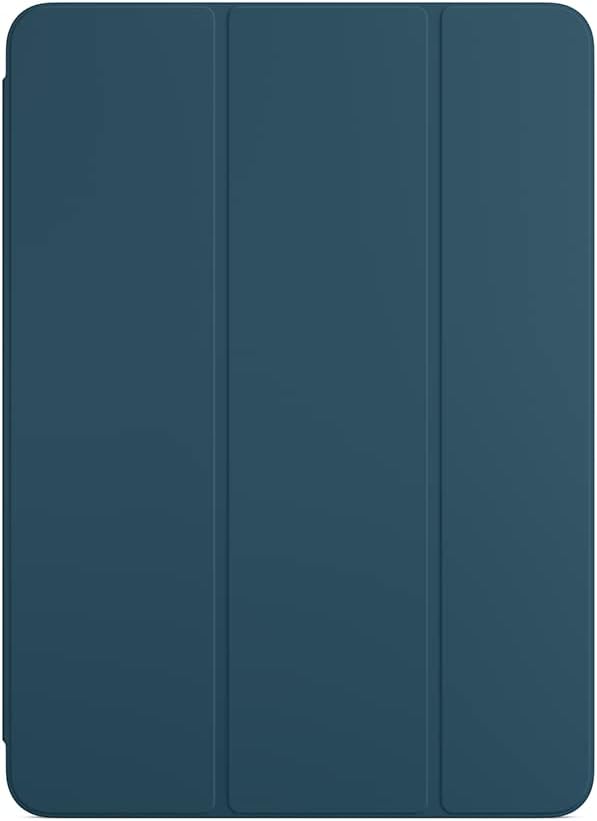 If you've got an iPad Air 10.9-inch, you're in for a treat with the Apple Smart Folio. It's sleek, smart, and designed for the ultimate protection. What's really nifty is that it's made from a single piece of polyurethane, ensuring your iPad's front and back are shielded from life's little mishaps.
But it's not just about protection – this folio has some clever tricks up its sleeve. Open it, and your iPad instantly wakes up. Close it, and it puts your device to sleep. It's like magic, but it's all in the design.
Did we mention it includes both a front and back cover? It's a complete package that not only safeguards your iPad but also adds a touch of class to your device. So, if you want to make the most of your iPad Air 10.9-inch, the Apple Smart Folio is the way to go. It's protection, style, and functionality all rolled into one.
Buy Apple Smart Folio for iPad Air 10.9-inch for $63 here.
2. ProCase iPad Air 5 Case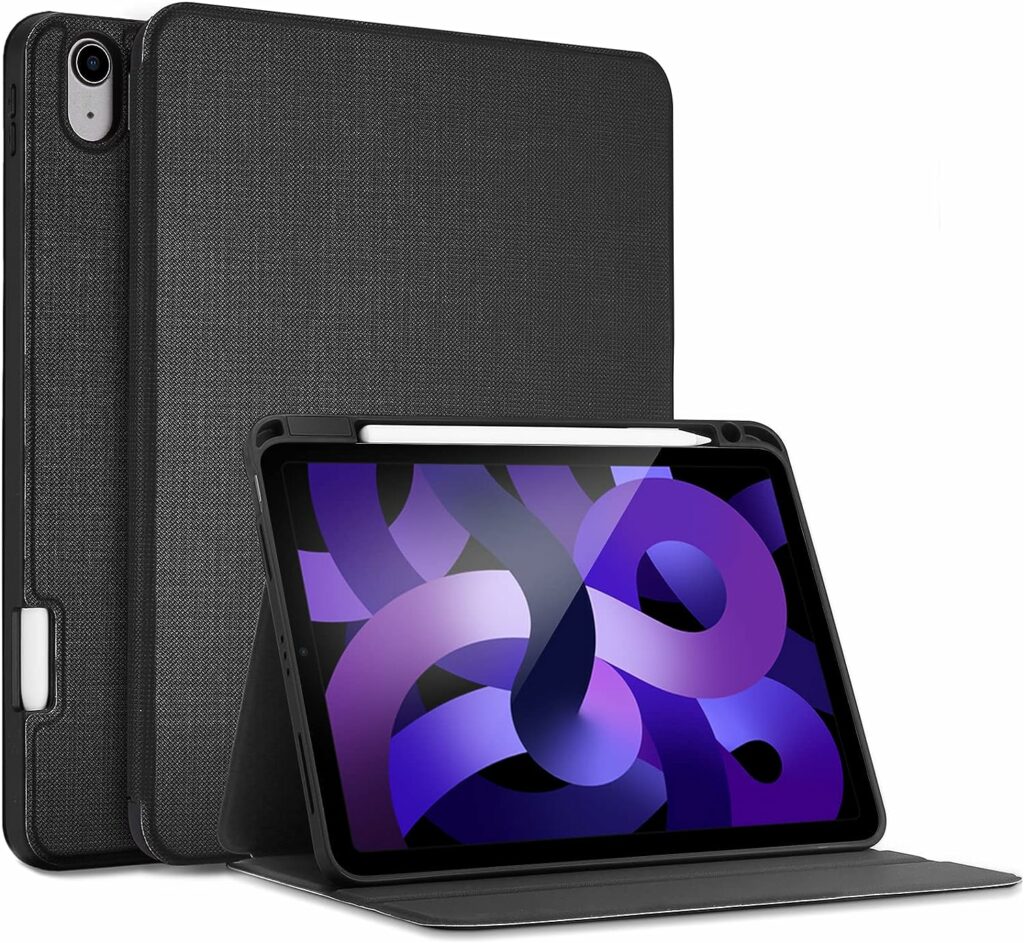 Looking for the perfect case for your new iPad Air 5? Well, look no further because the ProCase iPad Air 5 Case has got you covered!
One of the coolest features of this case is the built-in Pencil Holder. If you're an Apple Pencil user, you'll love this. It's not just any holder; it's designed to let you store your Apple Pencil while it's wirelessly charging. Plus, it supports the 2nd Gen Apple Pencil Charging and Attachment feature. So, your Pencil stays right where you need it, always ready to go.
The ProCase iPad Air 5 Case is slim and sleek, so it won't add bulk to your iPad. But it's built with quality ABS material on the back, which means it's tough enough to protect your iPad from accidental drops and scratches in your daily use.
Buy ProCase iPad Air 5 Case for $11.99 here.
3. ESR for iPad Air 5th/4th Generation Case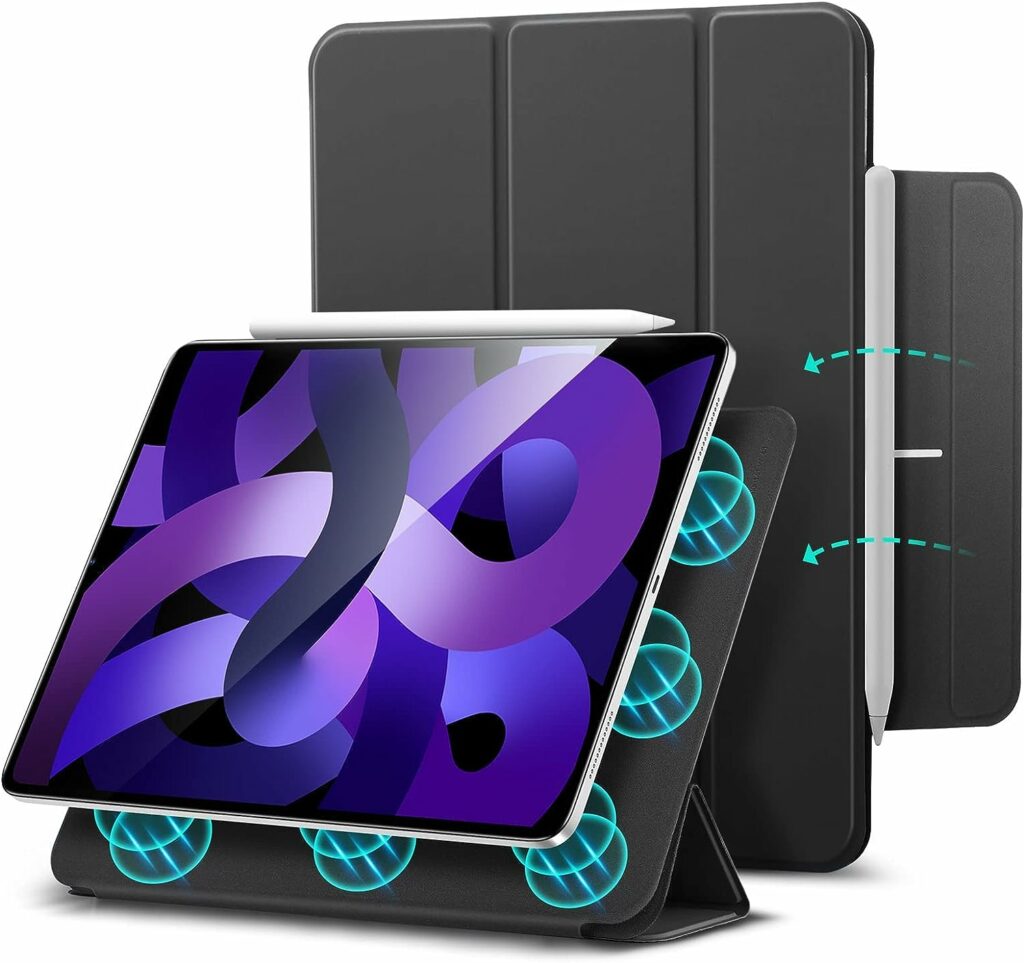 The ESR Case for iPad Air 5th/4th Generation is a must-have accessory. It's all about protection, versatility, and convenience. First things first, this case is like a security blanket for your iPad. How? It's got some powerful built-in magnets that create an ironclad connection between the case and your tablet. No more worrying about accidental spills or drops.
Now, here's where it gets even cooler – it has not one but two stand modes. Yes, you heard me right. The front cover easily folds into a stable stand, and you can adjust it to the perfect angle for viewing your favorite shows or scribbling down notes.
For all you digital artists out there, this iPad Air 5 smart folio case is Pencil 2 compatible. That means it supports the Pencil's magnetic charging and pairing, and it even has a fold-over clasp for extra protection. No more searching for your Pencil – it's right there when you need it.
Buy ESR for iPad Air 5th/4th Generation Case for $16.99 here.
4. TORRO Smart Folio Magnetic Cover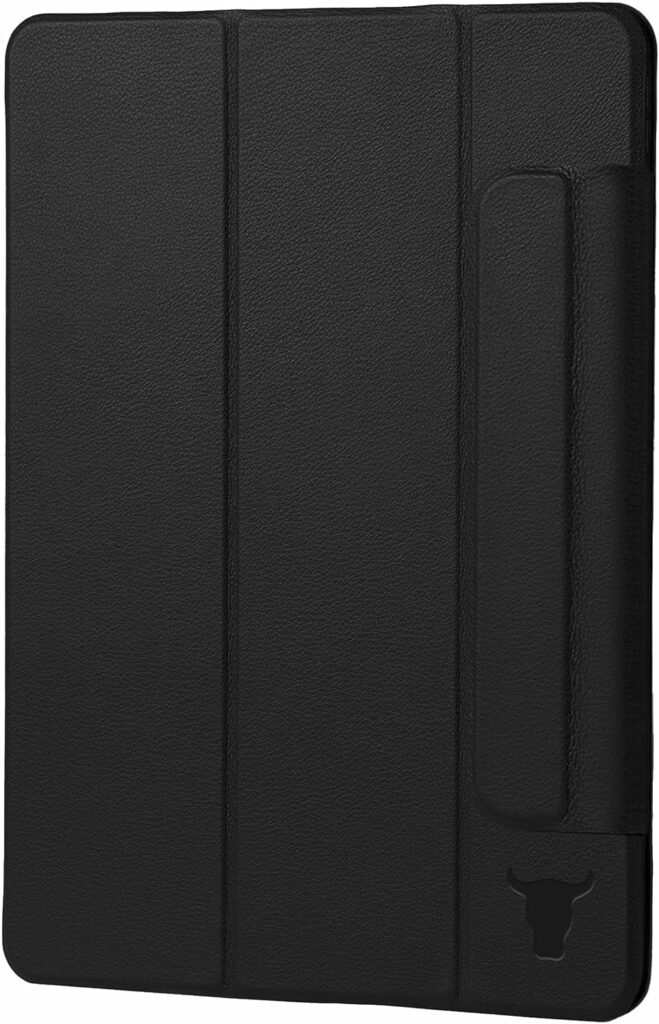 The TORRO Smart Folio Magnetic Cover is a fusion of elegance and functionality for your iPad. When it comes to luxury leather goods, TORRO is a name you can trust. Handcrafted from premium cowhide leather sourced from the finest tanneries in the US, these smart folio for iPad Air 5 are a testament to quality and craftsmanship. What sets TORRO apart is their commitment to preserving the natural beauty of leather with minimal treatment.
What's truly remarkable about the TORRO Smart Folio is its seamless connection to your iPad. Thanks to built-in magnets on the case's back, your device securely attaches without any unnecessary bulk. Plus, this iPad Air 5 Folio case features a fold-over clasp designed to protect your Apple Pencil while still allowing for magnetic charging. The trifold front cover can be conveniently adjusted to multiple viewing angles, making it ideal for watching your favorite shows or typing with ease.
And, if you appreciate the little things, you'll love the integrated wake/sleep function. Just lift or close the cover, and your iPad screen will automatically respond. It's a small detail that can make a big difference in your daily routine.
Buy TORRO Smart Folio Magnetic Cover for $69.99 here.
5. JETech Folio Protective Tablet Cover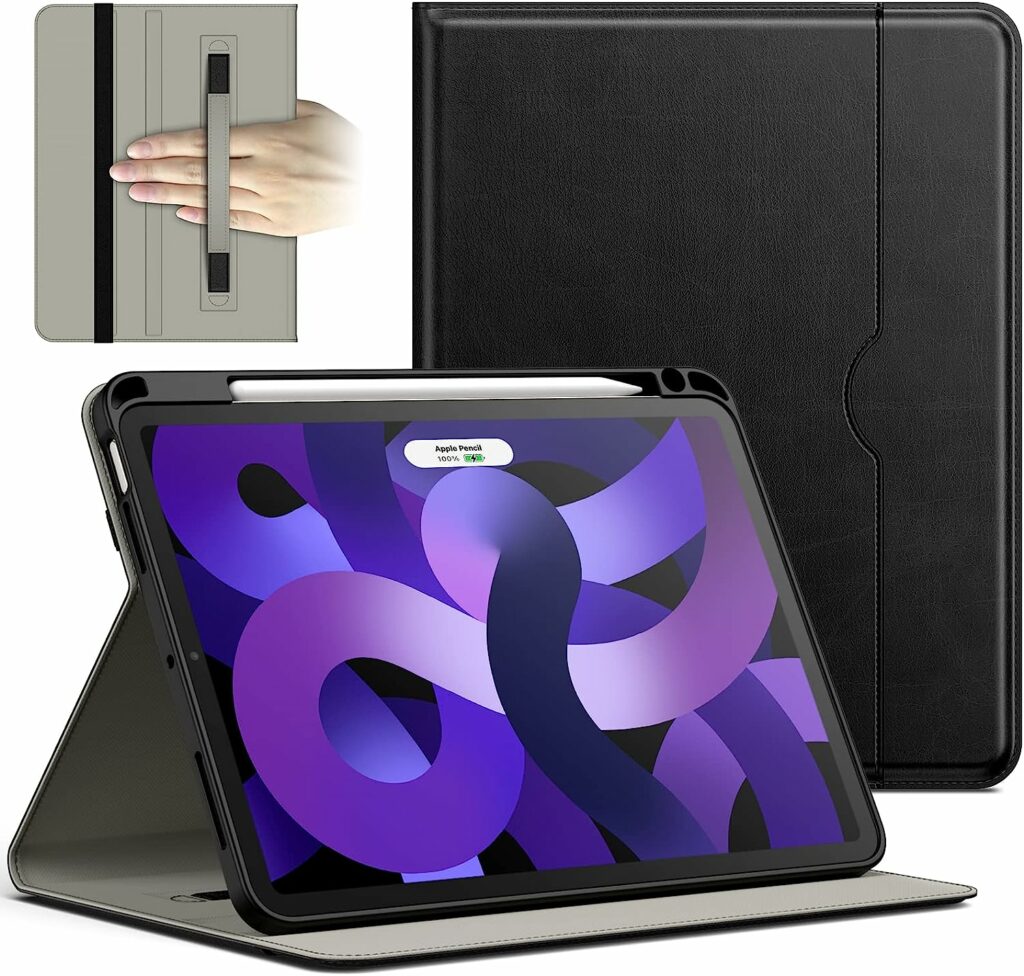 Crafted with a premium PU leather exterior and a soft TPU inner back, JETech Folio Protective Tablet Cover not only adds a touch of sophistication but also provides robust protection against scratches and unexpected drops.
You can effortlessly adjust your iPad to multiple viewing angles, ensuring you always have the perfect setup for your needs. Thanks to precise cutouts, managing all your tablet's features and buttons becomes a breeze.
The JETech Folio Cover is designed to complement your digital lifestyle. It features a smart wake-on-open and sleep-on-close function, conserving your iPad's battery life efficiently. Moreover, on the right side, you'll find a built-in pencil holder, providing a secure spot to store and charge your Pencil 2nd generation.
Buy JETech Folio Protective Tablet Cover for $15.99 here.
6. SwitchEasy Case with Pencil Holder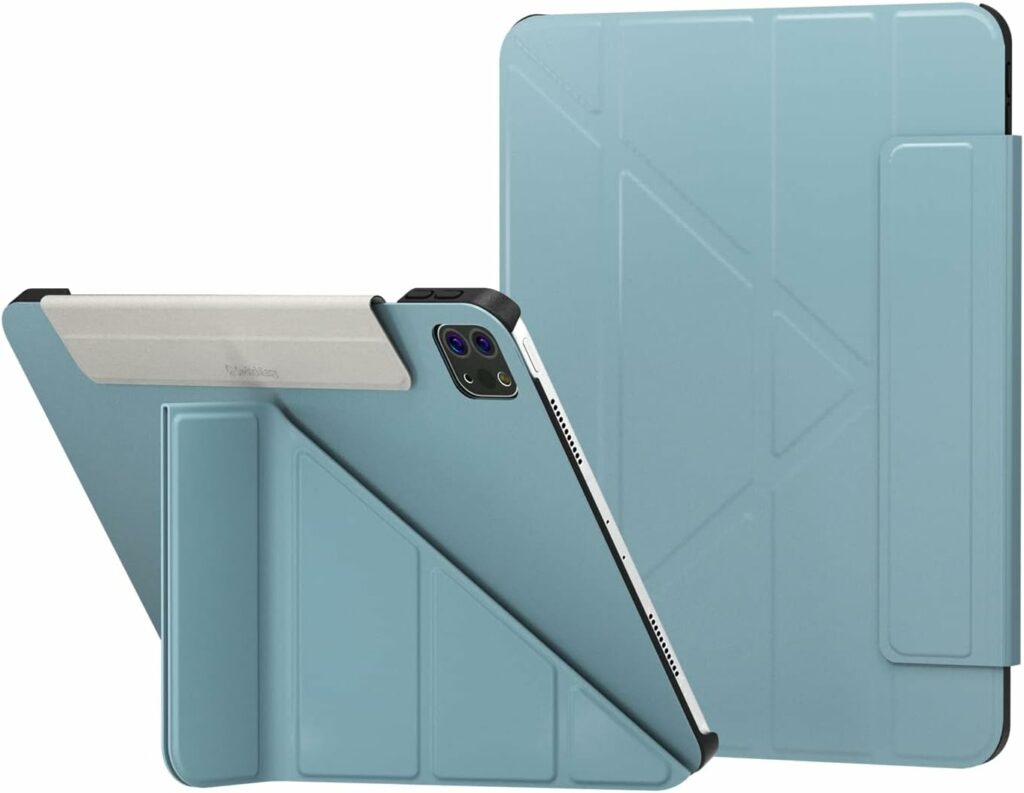 Looking for the perfect iPad Pro case that's both stylish and functional? Well, look no further, because the SwitchEasy Case with a Pencil Holder is here to meet all your needs. This high-quality, lightweight case is designed to offer top-notch protection for your iPad Pro, ensuring it stays safe from accidental drops and impacts.
The iPad Air 5 folio case with Apple Pencil holder can be folded into various positions and angles, allowing you to find the perfect setup for typing, reading, browsing, and so much more. Whether you're working on a project, watching your favorite shows, or simply catching up on emails, this case has got your back.
One of the standout features of this case is the hidden pencil holder. It keeps your Apple Pencil safe and within easy reach. What's more, it supports wireless charging for Apple Pencil 2, so you can ensure your creative tool is always ready to go.
Buy SwitchEasy Case with Pencil Holder for $44.99 here.
7. Spigen Ultra Hybrid Pro Case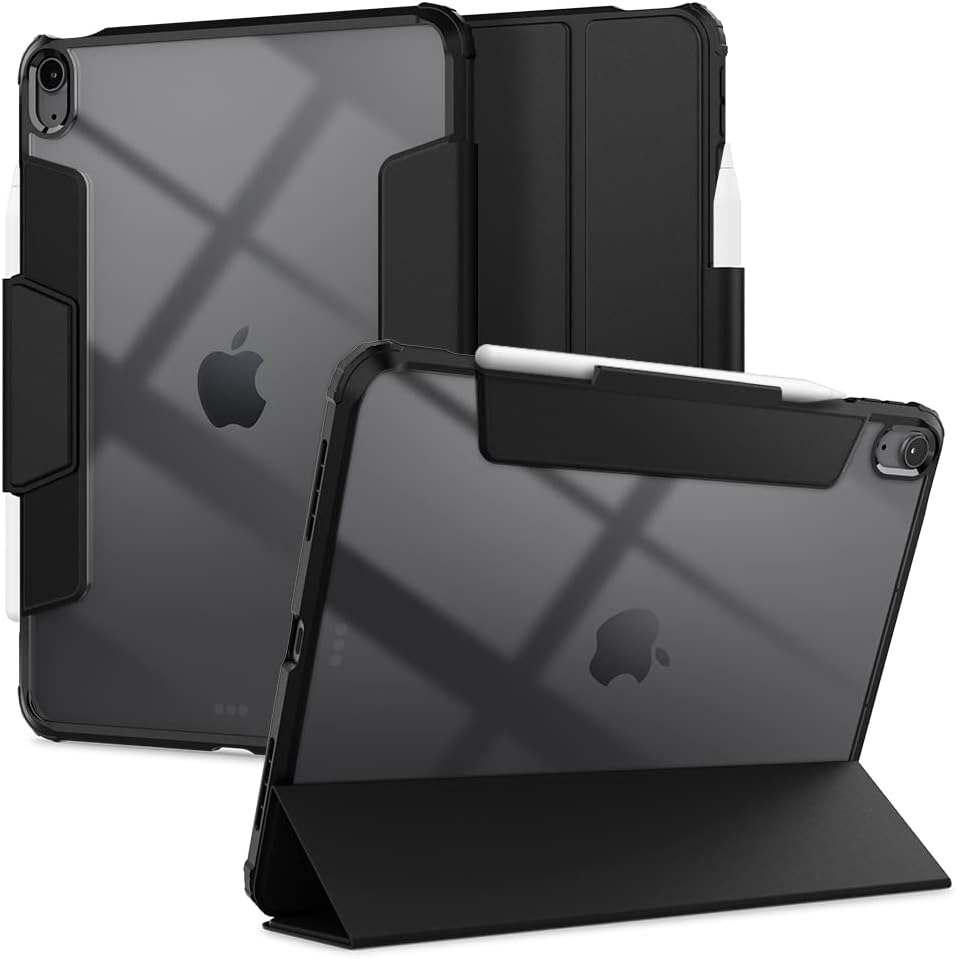 If you're rocking an iPad and Apple Pencil, the Spigen Ultra Hybrid Pro Case is the ultimate sidekick you've been waiting for. It's not just any ordinary case; it's designed to fully support your Apple Pencil functions, so you can unleash your creativity without any hindrance.
Now, we've all been there – the heart-stopping moment when your precious iPad takes a tumble. But fear not, because this case features Air Cushion Technology, which acts like a trusty bodyguard for your device. It instantly absorbs shock in every drop, ensuring that your iPad remains safe and sound.
The flexible cover of the Spigen Ultra Hybrid Pro Case isn't just there for protection; it also moonlights as a stand. Whether you're watching your favorite series or participating in a video conference, this stand provides a perfect viewing angle.
Buy Spigen Ultra Hybrid Pro Case for $29.99 here.
The Bottom Line
finding the perfect folio cases for iPad Air 4 and 5 is a bit like choosing the perfect book cover for a beloved novel – it should not only protect and enhance but also tell a story about your style and personality. With the wide array of options available, from sleek and professional to vibrant and artistic, you can truly make your tablet your own. It's not just a case; it's a statement, an accessory, and an extension of you.
So go ahead, get an iPad Air 5 case that speaks to you, and let it tell the world a little more about your fascinating story of you.
Disclosure: iOSHacker may receive a commission if you purchase products through our affiliate links. For more visit our privacy policy page.